The swamp's tug-o-war over America's ethanol mandate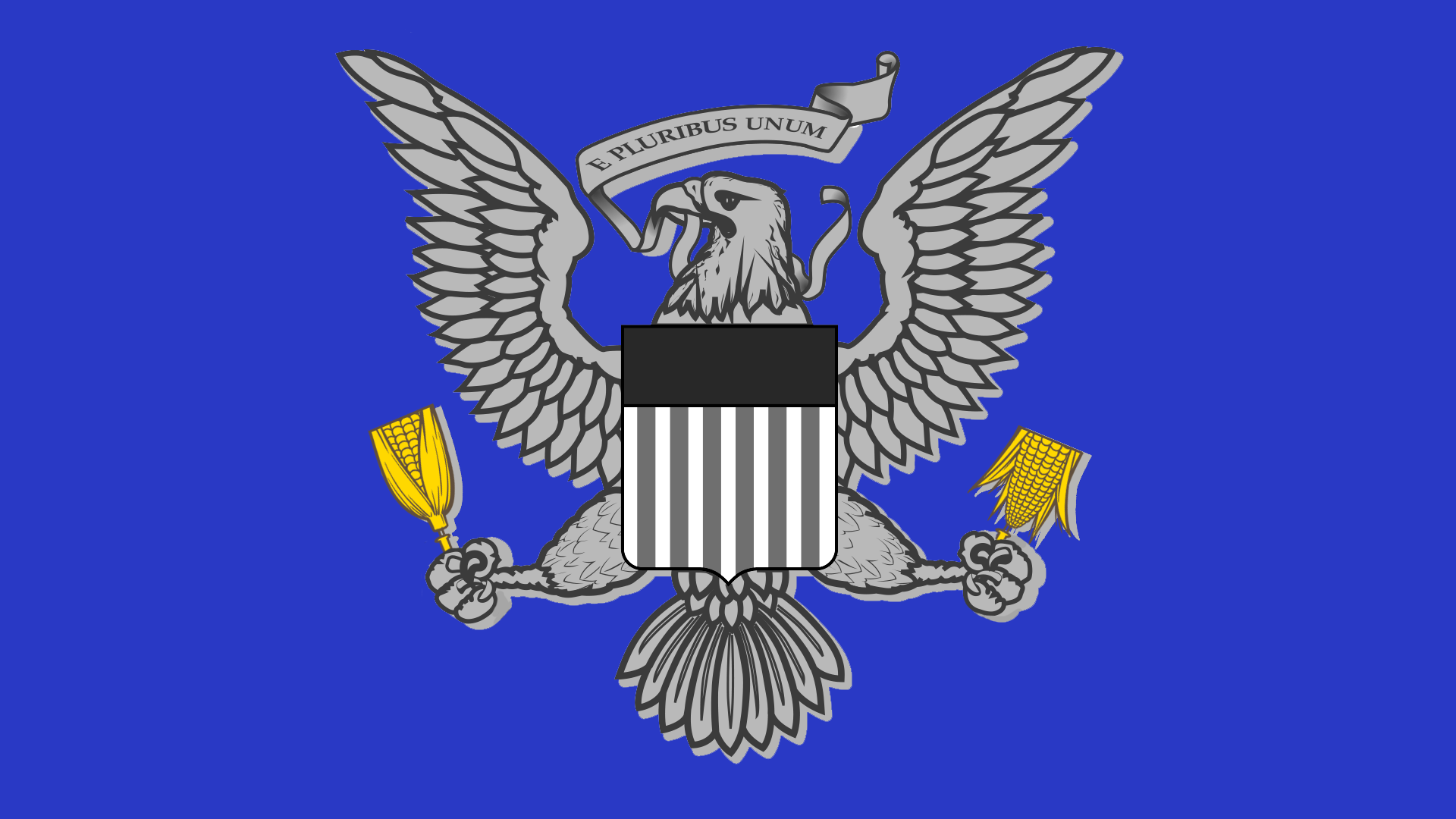 A biofuels standard Congress passed more than a decade ago in the name of rural development, energy security and climate change has devolved into an arcane fight over market share that has nothing to do with those initial three goals.
Why it matters: The law — called the renewable fuel standard that requires refineries to blend biofuels into gasoline — is a textbook example of how regulations create winners, losers and unintended consequences.
The level of attention President Trump has given to this policy is remarkable given the chaos emanating from him in the West Wing. It reflects the important competing interests of corn farmers in Iowa and refiners in Pennsylvania.
"He's taking a very personal involvement in it," Republican Sen. Chuck Grassley of Iowa, the most influential congressional backer of the policy, told me in an interview last week. "When you have the president himself, you don't need to worry about the chaotic conditions at the White House."
Trump and his top advisers have been meeting in recent months with companies that refine oil and those that produce corn ethanol, as well as their allies in Congress to find elusive middle ground over the mandate's compliance costs.
Gritty details:
Some refineries are facing high costs to comply because they don't have the capacity to blend ethanol. So they have to buy credits called Renewable Identification Numbers (RINs) from others that do have blending capacity, including other oil companies.
These refineries, which include Northeast-based firms PBF Energy and bankrupt Philadelphia Energy Solutions, want the mandate relaxed so their costs go down.
One proposal by Republican Sen. Ted Cruz of Texas would cap the amount of RINs companies can trade.
Ethanol companies want the policy expanded to allow more blending, which they argue would lower compliance costs.
"The last six months have been about RINs and most people have no idea what that is and why we are talking about RINs," said Emily Skor, CEO of Growth Energy, a coalition of ethanol companies.
Grassley tweeted to Trump late last week: "I want to shake what u might be planning abt a RINS cap for a short period. It will be CATASTROPHIC to ethanol."
That prompted responses on Twitter like "How many of you even know what RIN is ? Without goggle ? [sic] LOL" and "What is RINS cap?"
This arcane fight is a classic battle for market share. Corn ethanol's share of the fuel market is growing and testing some refiners' ability to comply with the mandate. Nearly every gallon of gasoline now has 10% ethanol blended into it.
When Congress created the mandate in 2005 and expanded it in 2007, lawmakers predicted increasing gasoline demand and decreasing oil production. On both fronts, the opposite occurred: Oil production skyrocketed and demand for gasoline leveled off. Companies are fighting for their piece of a stagnant transportation fuel mix.
"It is now a battle about winners and losers," PBF Energy CEO Tom Nimbley told me at an energy conference in Houston earlier this month. "It's a fight over money and market share."
Other oil companies, ranging from giants Shell and BP to independent refiners like Andeavor, are better situated to comply with the mandate. That's either because they've had a long-standing ability to blend ethanol with gasoline or because they changed their strategy over the last decade to do so.
"Some people do long-range planning better than others," said Jack Gerard, president of the American Petroleum Institute, whose members represent all parts of the oil and refining sectors. "That's what we call free-market competition."
Nimbley said his company hasn't been able to change its operations to blend ethanol due to infrastructure and geographical constraints.
"It's an expedient argument to say 'you just don't have the right business model,' " Nimbley said. "That's just not factual. That's just the hyperbole that gets into this situation."
While refineries and ethanol companies battle it out over the mandate's compliance costs, the third goal Congress had in mind of combating climate change is lost in the noise. Lawmakers envisioned biofuels made from plant material that's cleaner than corn ethanol to develop. That hasn't happened.
For context:
The law had envisioned 5.5 billion gallons of biofuels made from cellulosic material like switchgrass to be produced last year.
Instead, just 13 million gallons of this liquid type of biofuels came online in 2017, according to Michael McAdams, head of the Advanced Biofuels Association. This is due to several unforeseen factors, including the 2008 economic recession and regulatory uncertainty during the Obama administration.
"We had high expectations," said Henry Waxman, a former California Democratic congressman who helped pass the 2007 bill. "But we are very much disappointed by the way this law has worked out."
What's next: More tug-o-war. Grassley and other Republicans representing corn-producing states sent a letter to Trump Thursday requesting another meeting to talk about Cruz's proposal to cap RINs. Lawmakers are also working on legislation. That remains a long-shot because ethanol policy divides the Republican Party controlling Congress.
"RINS and repeat," as a Twitter user told Grassley.
Go deeper