Meet the judge deciding the fate of AT&T's merger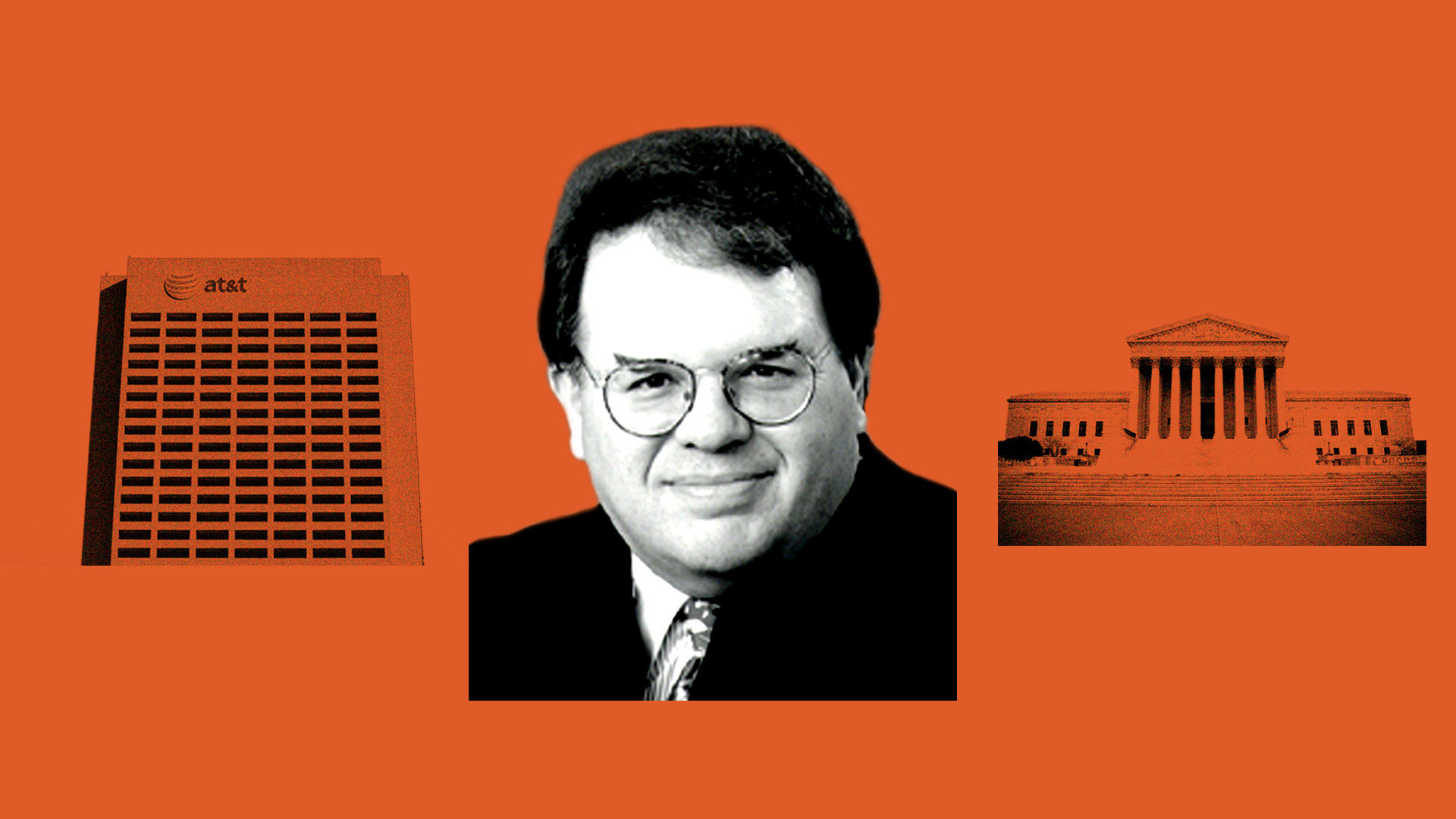 The judge hearing the Justice Department's lawsuit against AT&T's purchase of Time Warner is known for both high-profile rulings and a direct manner in the courtroom.
Why it matters: Judge Richard J. Leon will decide the fate of an $85 billion deal in a case that will have broad ripple effects throughout the media, tech and telecom sectors.
The details: He is the judge who approved, after some skepticism, a settlement between DOJ and Comcast over the cable giant's acquisition of NBCUniversal. Now Leon is hearing a similarly structured deal — but this time the government and the merging companies couldn't reach a settlement.
He's not afraid to rule against or chastise the government:
In 2013 he called an NSA surveillance program "almost-Orwellian."
A 2008 ruling saw him tell the government to free five people held at the detention center in Guantanamo Bay, Cuba.
He was critical in 2015 of the State Department's slow response to a records request related to former Secretary of State Hillary Clinton.
What he's saying: In court so far, Leon has lived up to his reputation as matter-of-fact and sometimes colorful.
He quite forcefully warned both AT&T and DOJ not to go to the press to make their case.
"Now, where did that fake news come from," Leon sternly asked at a Thursday hearing after Reuters reported the trial's start would be delayed two days.
At the same hearing he said the attorneys submitted certain objections in type that was too small for him to read. But his staff, he noted with some pleasure, had been able to expand the type and color-code the requests.
He allowed an overflow room for the case only when it was clear there was overwhelming interest from the press. It will feature a live audio feed from the courtroom, but no video, and attendees won't be able to use electronics in either room.
Leon has projected authority from the bench as the trial has gotten closer. As Thursday's hearing came to a close, he reinforced the slog ahead with a message to the attorneys: "Get your rest."
Go deeper