Do you want to cut carbon with that? McDonald's sets climate target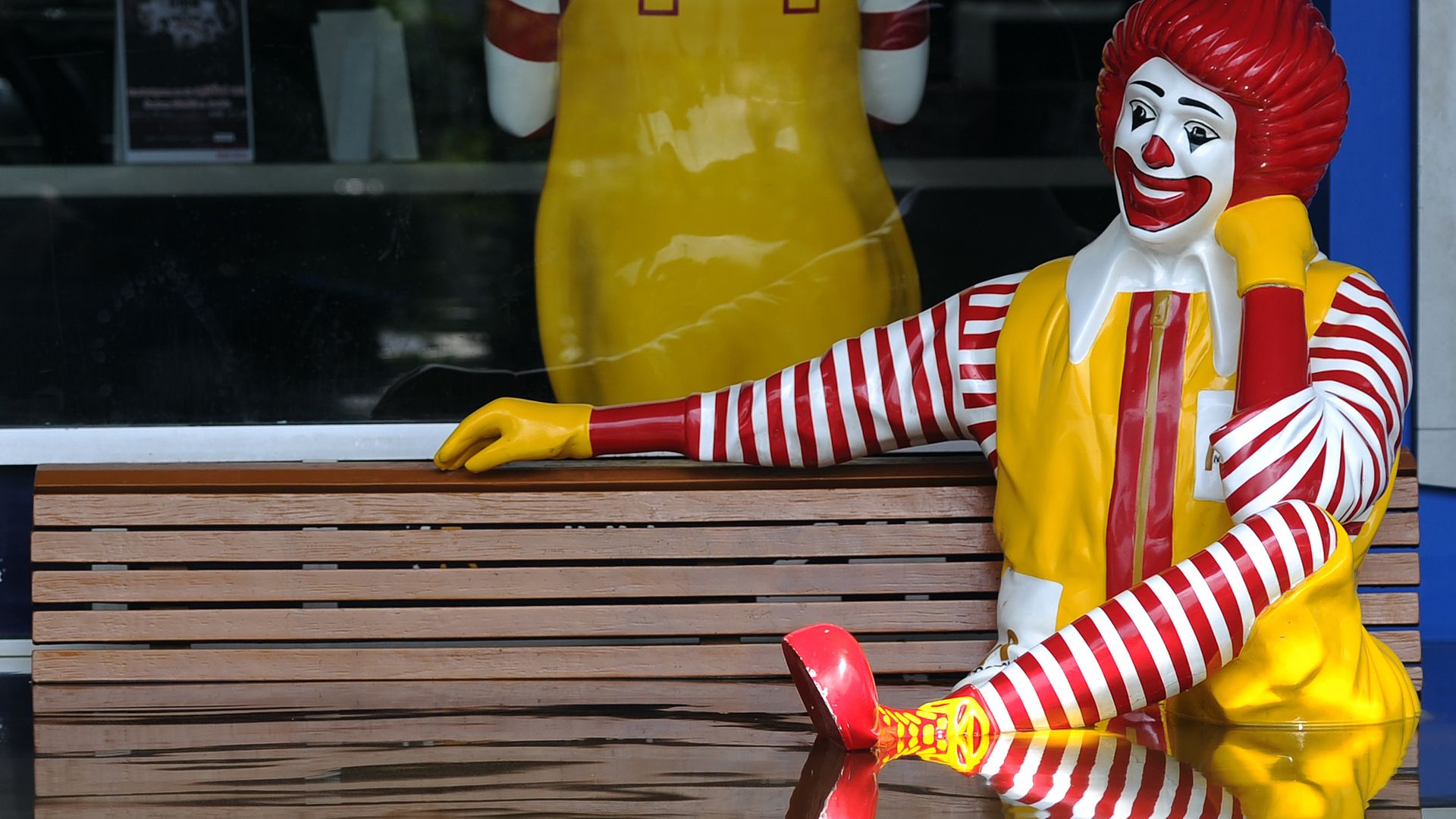 McDonald's is announcing today its first-ever target addressing climate change, seeking to cut greenhouse gas emissions of its restaurants and offices by 36% in the next 12 years.
Why it matters: As one of the most recognizable brands on Earth, what McDonald's does matters more than most. The fact it's putting forth a concrete target, based on 2015 emissions levels, is the latest and one of the strongest signs yet of how corporate America is taking steps to address the issue despite the Trump administration reversing course.
The gritty details:
The company is also announcing that it is committing to a 31% cut in the emissions intensity — the amount of emissions per metric ton of food and packaging — across its supply chain by 2030.
These targets have been approved by a consortium of environmental groups and think tanks called the Science Based Targets Initiative, which gives them more credibility than arbitrary targets without outside confirmation.
Getting that approval means the targets are in line with the goals laid out by the 2015 Paris climate deal.
One level deeper: The focus will be on cutting emissions and increasing renewable energy use in three bucket areas:
Energy usage inside its 37,000 restaurants, most of which are owned and operated by local franchisees
Packaging and waste of its products
Beef production
Yes, but: These are concrete targets, but they're not as of yet backed up with specific plans of how to get there.
As one big example, the company didn't disclose a specific target for how much renewable energy currently powers or in the future would power its restaurants and offices. In a statement to Axios, a McDonald's spokesperson said the company doesn't currently measure its global renewable-energy use, but it's working toward being able to do that.
Robert Gibbs, executive vice president of corporate relations at McDonald's (and former press secretary for then-President Obama,) indicated improving the climate impact of its suppliers of beef will be the biggest lift.
"That's the biggest long-term upside and biggest potential for us."
— Robert Gibbs, executive vice president at McDonald's
Gibbs said they'd be spending the next 15 years figuring out how to scale up more sustainable beef production to the level a global company like McDonald's needs.
Go deeper