FBI's Andrew McCabe fired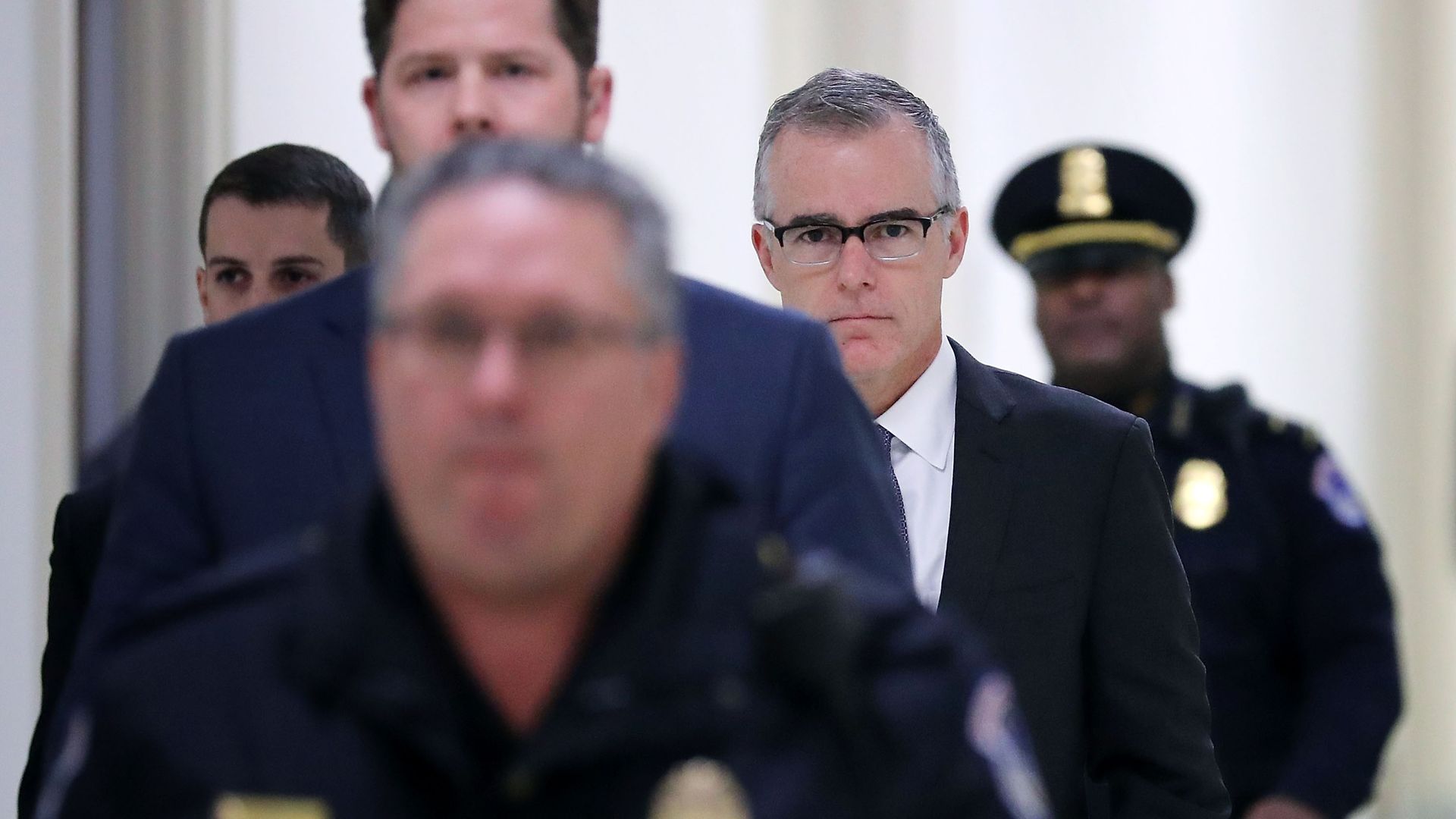 Former F.B.I. Deputy Director Andrew McCabe has been fired by Attorney General Jeff Sessions effective immediately, shortly before his formal retirement — threatening his pension. His firing follows an IG report that concluded he improperly disclosed information to reporters.
Why it matters from the Washington Post: "McCabe had been a lightning rod in the political battles surrounding the investigation into Hillary Clinton's use of a private email server and special counsel Robert S. Mueller III's probe into whether any Trump associates coordinated with Russian agents to interfere in the 2016 presidential race."
McCabe has been in President Trump's crosshairs for a while now. In December, Trump tweeted: "How can FBI Deputy Director Andrew McCabe, the man in charge, along with leakin' James Comey, of the Phony Hillary Clinton investigation (including her 33,000 illegally deleted emails) be given $700,000 for wife's campaign by Clinton Puppets during investigation?"

Trump also said in December: "FBI Deputy Director Andrew McCabe is racing the clock to retire with full benefits. 90 days to go?!!!"

On Thursday, Press Secretary Sarah Sanders said of McCabe, per the Post: "We do think that it is well documented that he has had some very troubling behavior and by most accounts a bad actor.
McCabe's statement, per ABC News: "This attack on my credibility is one part of a larger effort not just to slander me personally, but to taint the FBI, law enforcement, and intelligence professionals more generally. It is part of this Administration's ongoing war on the FBI and the efforts of the Special Counsel investigation, which continue to this day. Their persistence in this campaign only highlight the importance of the Special Counsel's work."
The president followed up with a tweet criticizing his work at the FBI.
Go deeper