How SXSW is evolving beyond apps and web startups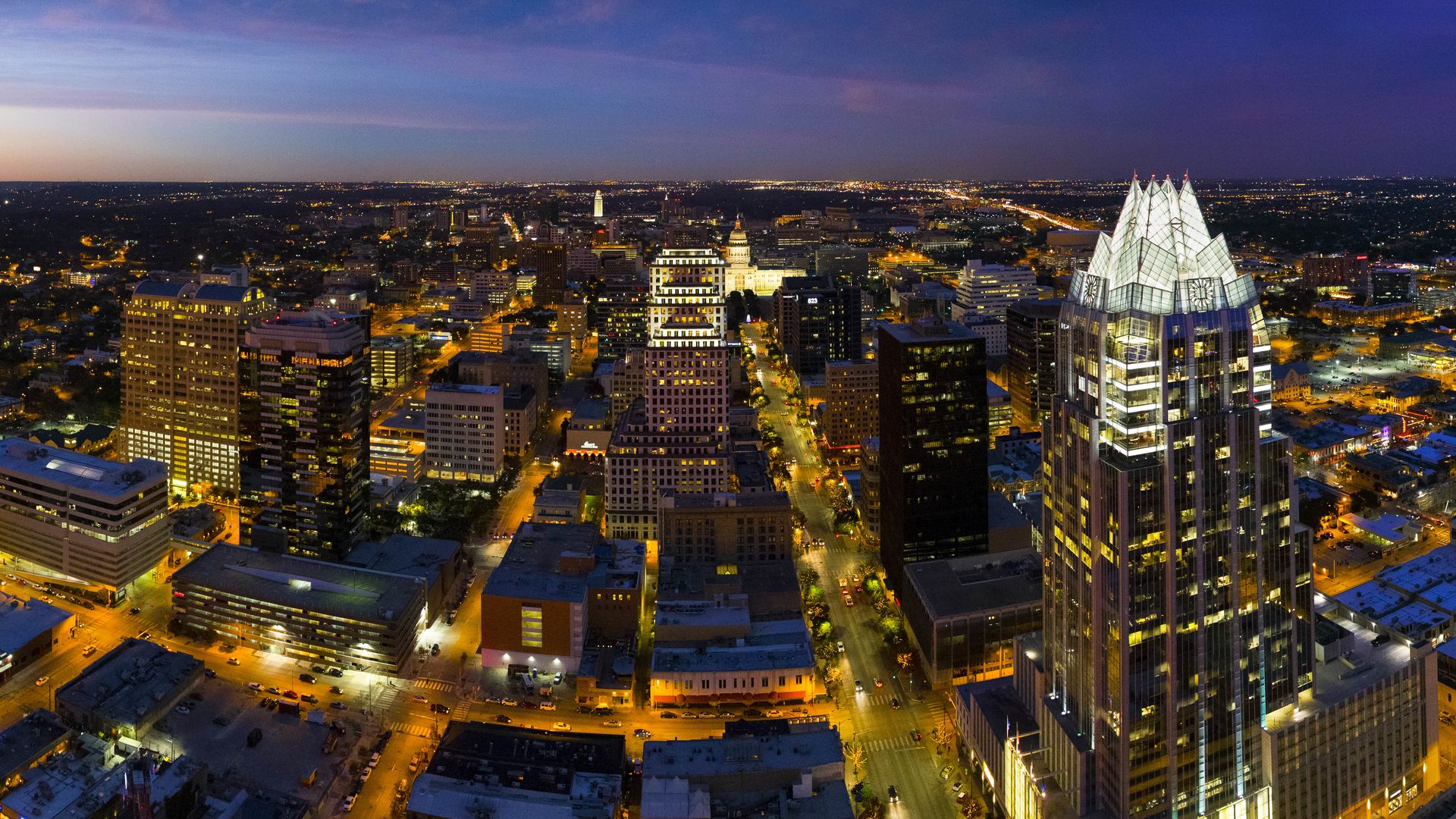 This year's South by Southwest festival in Austin underscored the continued shift towards entertainment, big personalities, and big topics, and away from the apps and startups that defined its earlier years.
Why it matters: South by Southwest has long been an annual fixture for tech companies, leaders and enthusiasts, but its participants and audience are evolving as the industry grapples with new challenges.
#MeToo, inclusion
Discussions at several panels and talks included everything from achieving gender parity in the workplace, to Hollywood's Time's Up campaign against sexual harassment.
But there were also some hiccups, like a sexist panel title participants had to change last month, and a blockchain and cryptocurrency meetup (not officially affiliated with the festival) with separate tickets for men and women.
Our take: SXSW has come a long way in making its festival more diverse and tackling tough topic discussions, in contrast to its handling of panels about online harassment in 2015. But it's also clear that it's not perfect and still has room to improve.
"Crypto"
There were numerous panels and talks on the subject, including an on-stage interview with Ethereum co-founder Joseph Lubin, along with a variety of social events.
One of them, a taco-themed afternoon of panel discussions hosted by The Founders Organization, took place at Bob's Steak and Chop House where VC firm Andreessen Horowitz held its private party on Saturday night. The irony is too obvious.
Our take: Overall, the "crypto" showing at SXSW largely mirrored the current state of the industry: a lot of marketing, buzz, and claims, and very few legitimate experts and success.
Politics
Policy makers and experts have been coming to SXSW for a while, but there was a noticeable uptick in their presence and interest in them this year.
Politicians from all levels were featured in talks (Rep. Darrell Issa even showed up to one in his spare time just to listen to the discussion), and even the European Union hosted a slew of panels on policy topics.
Our take: It's no surprise that there's a bigger political presence this year, as the country seems to be more engaged with civics and politics since the 2016 election.
Facebook and media
News organizations and social media are no strangers to SXSW, but this year the tone and themes were more somber.
For example, a panel hosted by Axios's Sara Fischer about Facebook and news publishers turned into a session of tough questions about the social network's relationship with journalism.
During a different talk, YouTube CEO Susan Wojcicki discussed the company's plans to combat hoaxes and conspiracy theories on its platform, including adding Wikipedia content, which was news to the online encyclopedia itself and drew immediate skepticism from the press.
Our take: SXSW used to be the launchpad for new social apps, including Twitter in 2007, but this year it was all about tough questions about reckoning with this form of media.
The story has been updated to clarify that panel organizers changed its title, and that the blockchain meetup with separate tickets was not officially affiliated with the festival.
Go deeper