Taco Bell now offering employee education benefits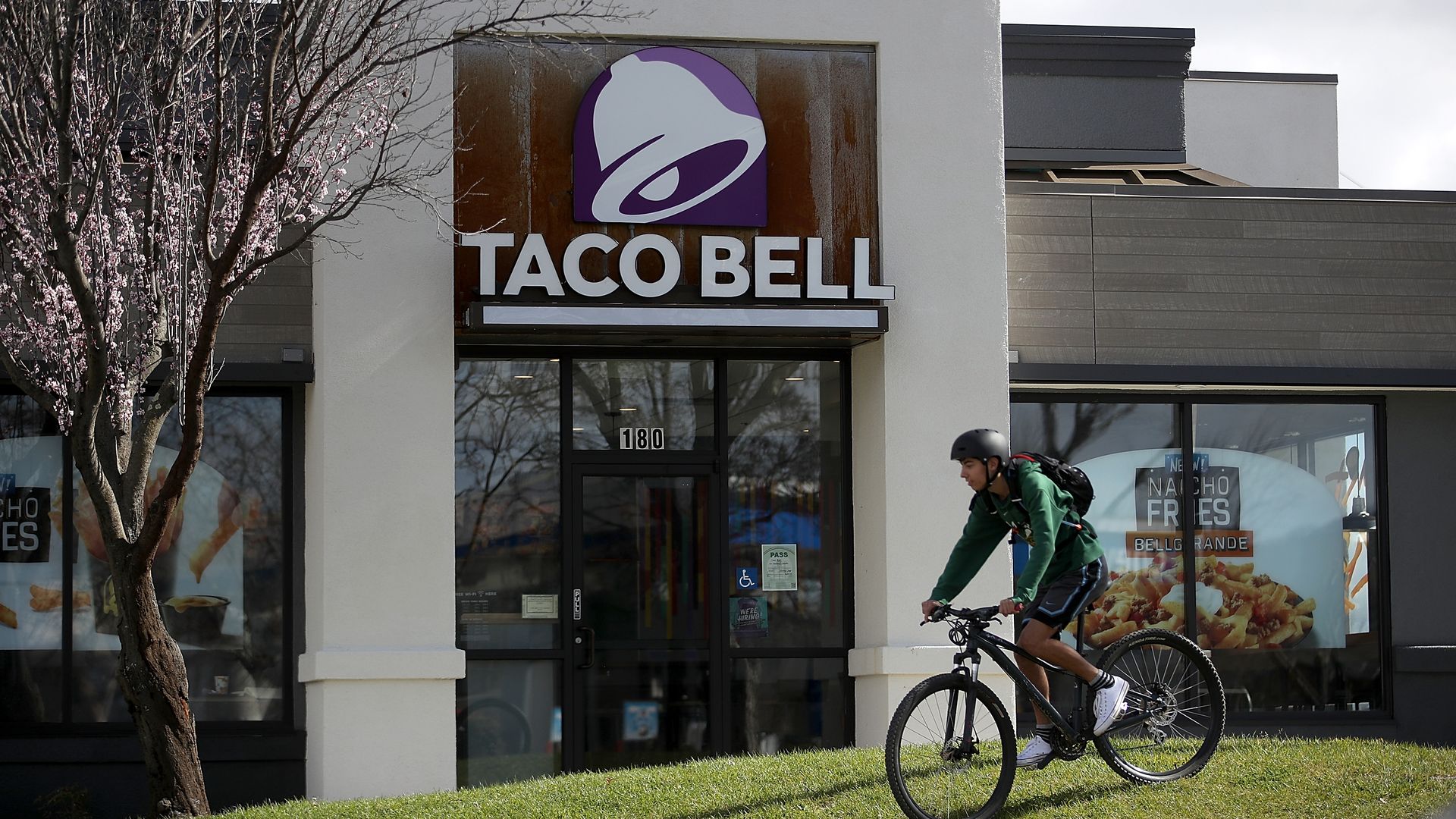 Taco Bell is expanding its benefits program to pay for its employees' education, reports USA Today. The company's package offers employees $5,250 in tuition assistance per year, college credit for on-the-job training, personalized college advisors, and discounts at 80 online universities and programs ranging from high school to master's degrees.
Why it matters: The fast food chain expects to add 100,000 new positions by 2022 and needs a way to retain current and future employees. As unemployment rates steadily decrease and wages finally start to rise, companies have to find ways to edge each other for prospective employees. Aiding employees in education gives Taco Bell and opportunity to do that.
Yes, but: Taco Bell isn't the only employer helping employees with education. The hotel industry began a similar initiative earlier this month. Chipotle also has a college assistance program that they've been operating since 2015 and more than 7,000 employees have opted into the program.
Go deeper