Report: U.S. abortions are safer when not restricted by state laws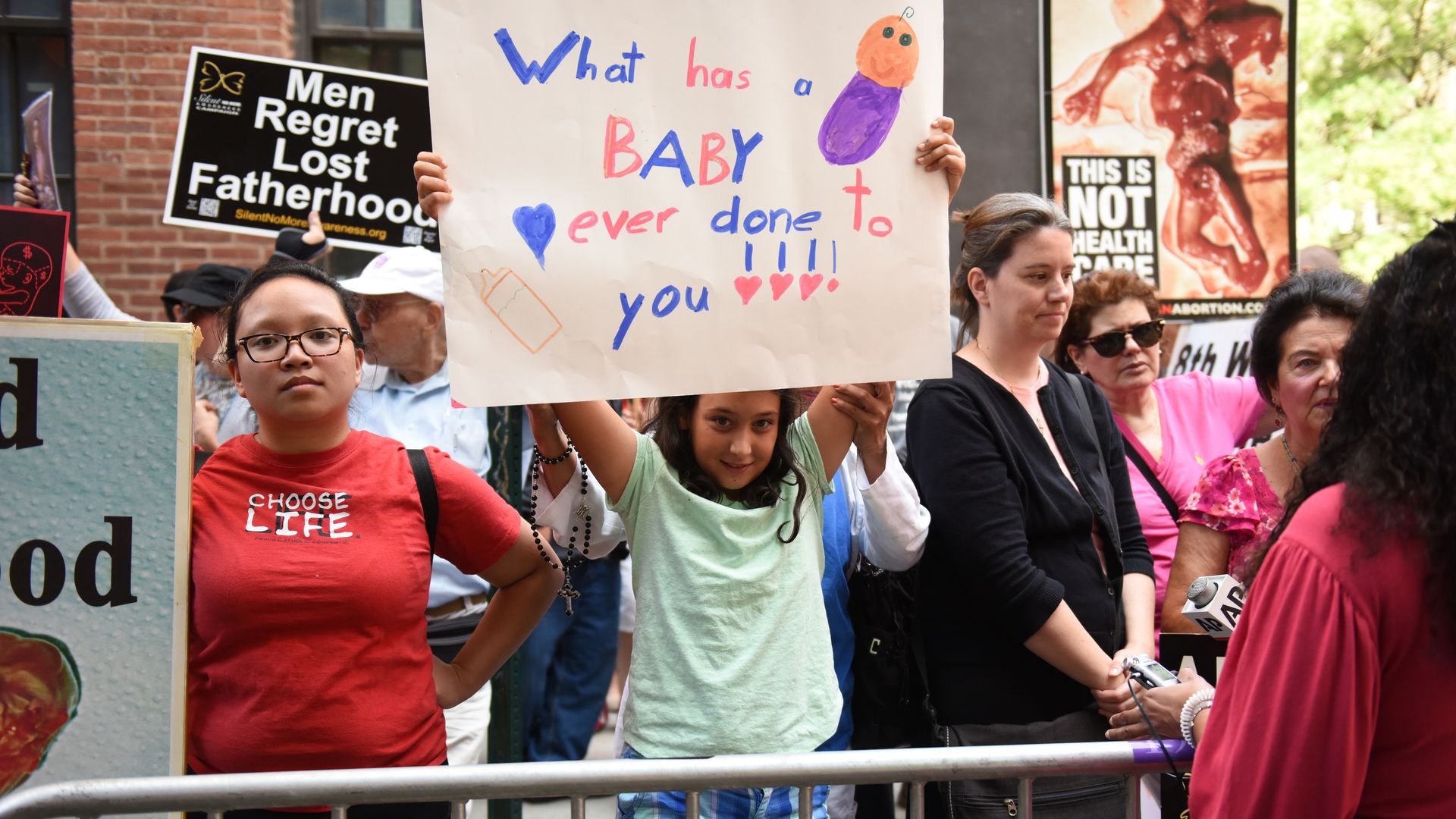 A new report from the National Academies of Sciences, Engineering and Medicine reveals that abortions in the U.S. are safe, but "state laws and regulations can interfere," NPR reports. Co-chair of the committee who authored the report, Ned Calonge, said that 90% of abortions take place "in the first 12 weeks of pregnancy," and complications are "rare."
Why it matters: Different states have different regulations, which the report says can "create barriers to safe and effective care." For example, NPR reports that 27 states require a 24-hour waiting period to have an abortion, but CEO of the American College of Obstetricians and Gynecologists told NPR that delays "can actually worsen the safety" of the woman.
Go deeper