Several fatalities confirmed after "brand new" bridge collapses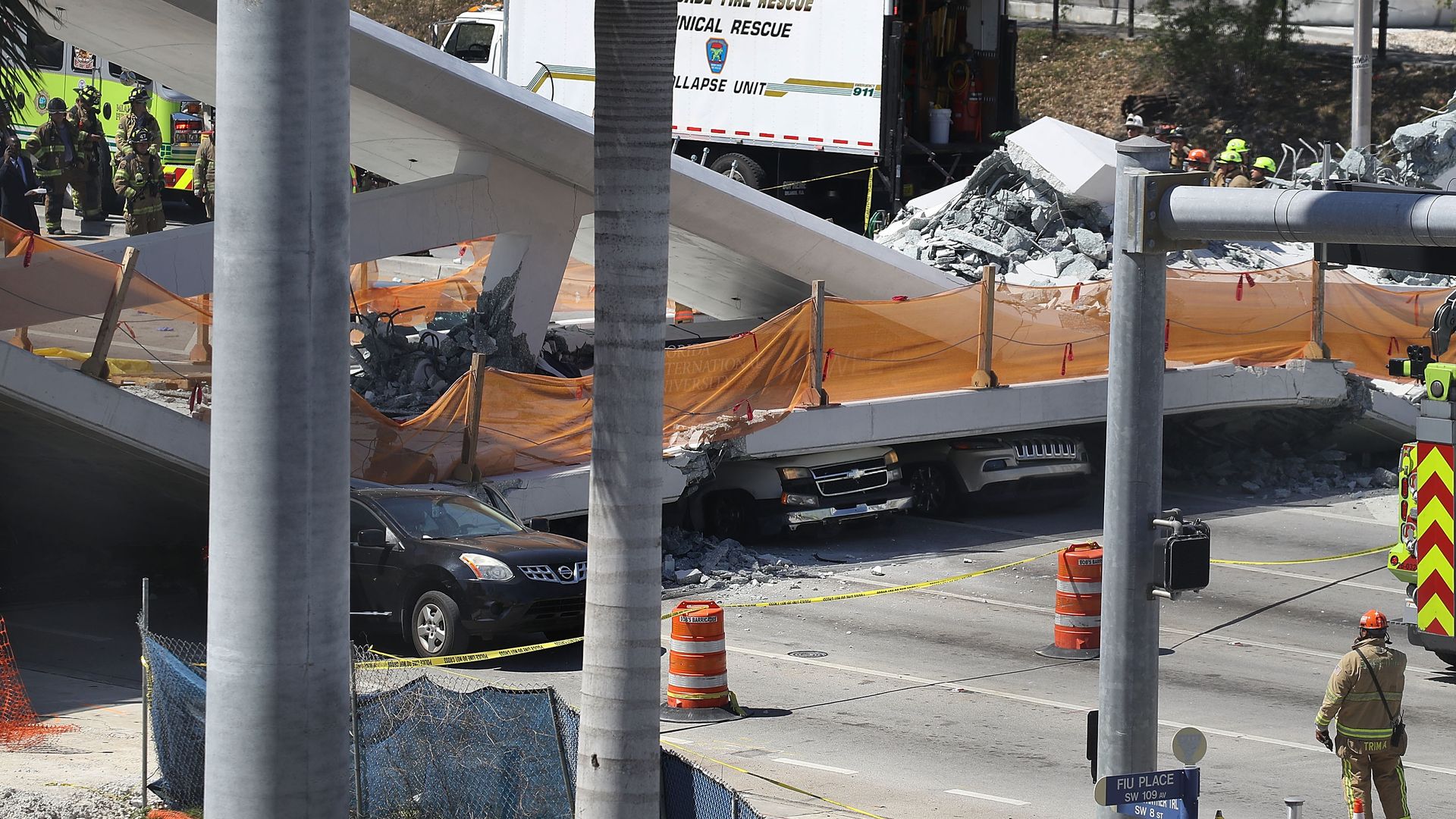 Authorities have confirmed that 8 cars are trapped under a newly-built pedestrian bridge after it collapsed on the campus of Florida International University in Miami on Thursday, killing several and injuring more. The number of fatalities and injured has not been released by authorities. The bridge was reportedly the "first of its kind," having been built over the course of one weekend.
Florida Gov. Rick Scott tweeted that he was traveling to the university "to be briefed by local law enforcement and university officials."
Miami-Dade Fire Rescue tweeted that there have been "multiple patients injured."
ABC News' George Stephanopoulos reported that there are "several fatalities confirmed."
Press Secretary Sarah Sanders said at Thursday's briefing that the White House is aware of the situation, and that "our brave first responders are working feverishly to save lives. We will continue to monitor the situation closely."
Go deeper