States making most of "forced marriage" to DHS over election security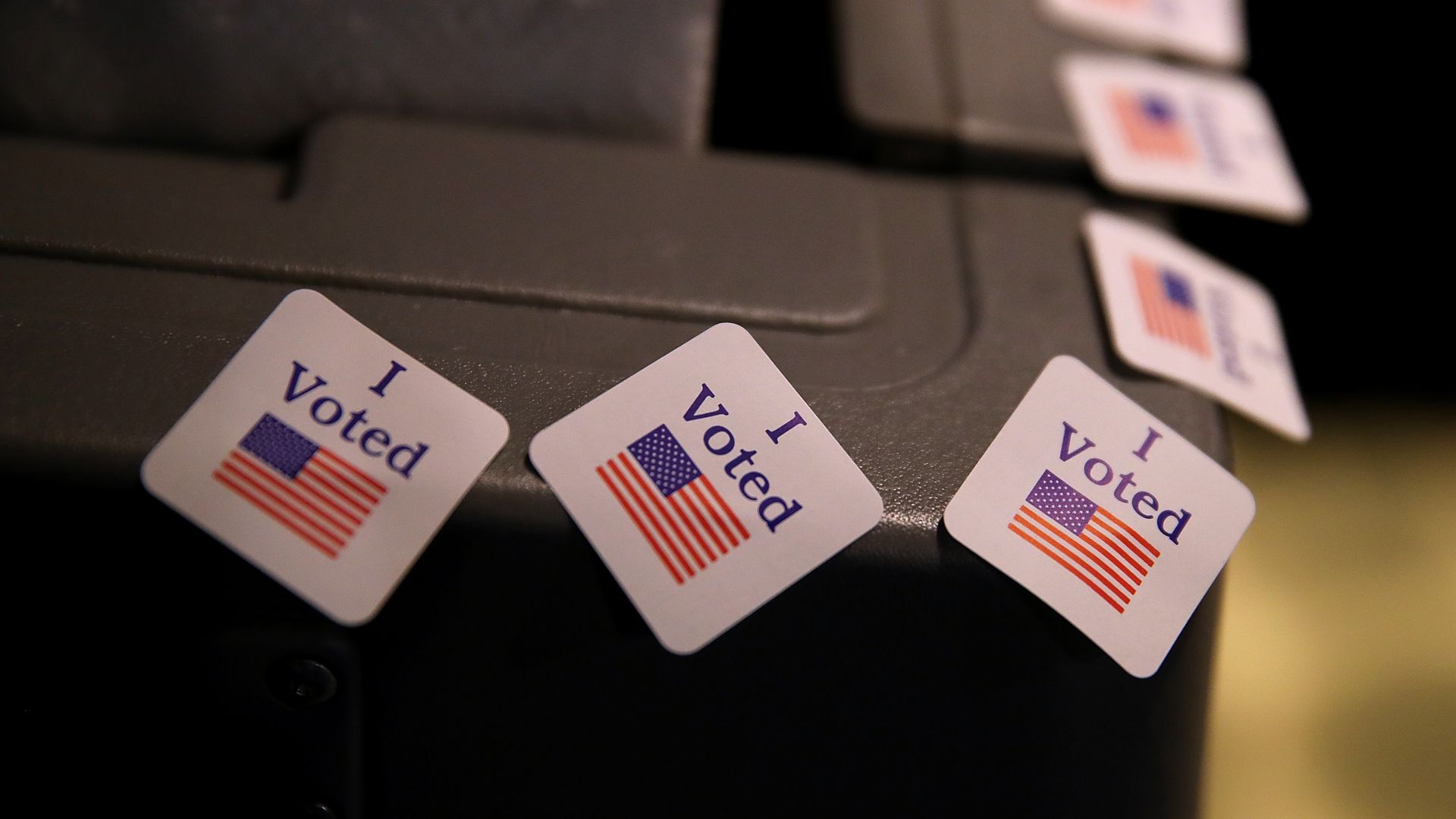 National Association of Secretaries of State President and the Secretary of State of Indiana Connie Lawson said states and the Department of Homeland Security had grown into a "good working relationship," if still a somewhat begrudging one, after DHS declared elections critical infrastructure in the wake of Russian interference in the 2016 election.
Why it matters: This is a relationship that simply has to work. Intelligence agencies believe states will again face election attacks in 2018, making DHS' technical resources and intelligence capacity critical for local governments who would otherwise have trouble deflecting foreign powers. Meanwhile, the choppy waters between DHS and NASS are based mostly on a bureaucratic hiccup and theoretical arguments about federalism.
"We're getting along just as well as we can in any forced marriage."
— National Association of Secretaries of State President Connie Lawson
The backdrop: States, not the federal government, run elections. All services provided by DHS are voluntary. But many states have worried that DHS declaring elections critical infrastructure at the end of 2016 was the first step toward nationalizing elections.
The critical infrastructure designation just means that DHS can provide its full array of services.
Meanwhile, DHS spent much of 2017 figuring out how to communicate important information, including specific states that were being targeted by hackers. The department faced procedural issues ranging from a lack of state officials cleared to see classified documents to ingrained policies of alerting contractors running election systems rather than the state itself.
What they're saying : "Admittedly, the National Association of Secretaries [of State] and even myself, we were reluctant when the critical infrastructure designation was made," said Lawson. "But we were reluctant because we didn't understand what it meant and what DHS could do for us that they couldn't already do." She spoke at a press briefing to discuss the recently published A Handbook for Elections Infrastructure Security and "collaboration on best practices for election infrastructure security" at the University of Maryland.
"The relationship gets better [every time] a service we offer helps a state or local election official make a decision or do their job," said DHS Acting Deputy Under Secretary Bob Kolasky at the event. Kolasky works with the states on election security issues.
Go deeper