Andrew McCabe faces possible firing days before retirement from FBI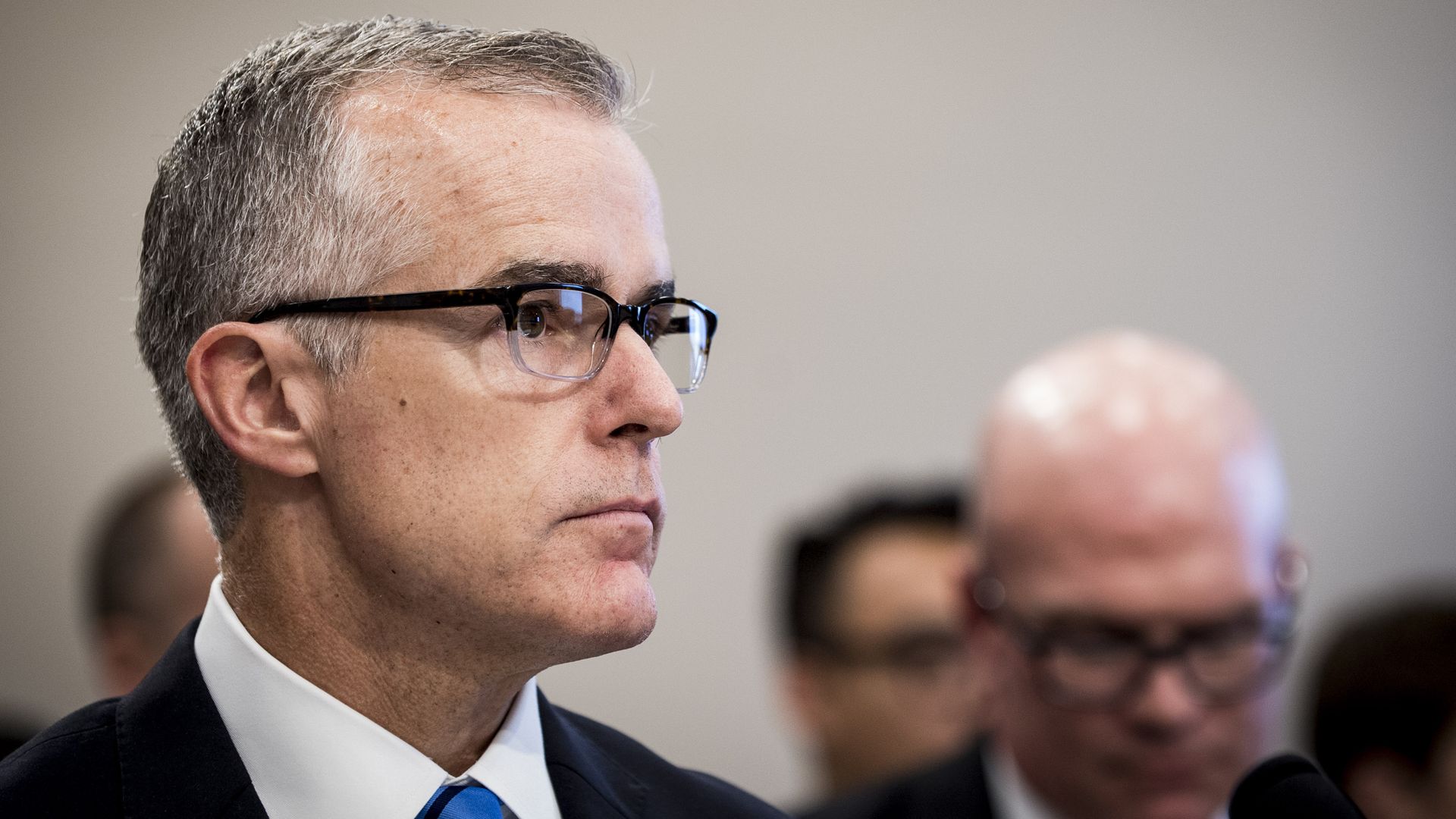 A recommendation to fire former FBI Deputy Director Andrew McCabe is reportedly under review by Attorney General Jeff Sessions, according to the New York Times.
What's going on: Citing people briefed on the matter, McCabe's possible termination stems from a DOJ inspector general's report which said that McCabe was not "forthcoming enough" during a review that investigated his 2016 decision to allow FBI officials to speak with reporters about an investigation into the Clinton Foundation. The matter sparked an FBI disciplinary review which advised McCabe's termination. The final decision is ultimately up to the attorney general.
Between the lines: McCabe is set to retire on Sunday. The 21-year career employee of the FBI has faced months of scrutiny from President Trump, stemming from the agency's approach to various investigations which drew claims of political bias as well as political donations that his wife received from prominent Democrats during her 2015 state Senate run in Virginia. If he is fired before his retirement is effective, McCabe's pension could be in trouble. McCabe has not responded for comment.
What they're saying: "The Department follows a prescribed process by which an employee may be terminated. That process includes recommendations from career employees and no termination decision is final until the conclusion of that process. We have no personnel announcements at this time," Justice Department spokeswoman Sarah Isgur Flores said in a statement to the NYT.
Go deeper