Democrats face scrutiny after Farrakhan's controversial remarks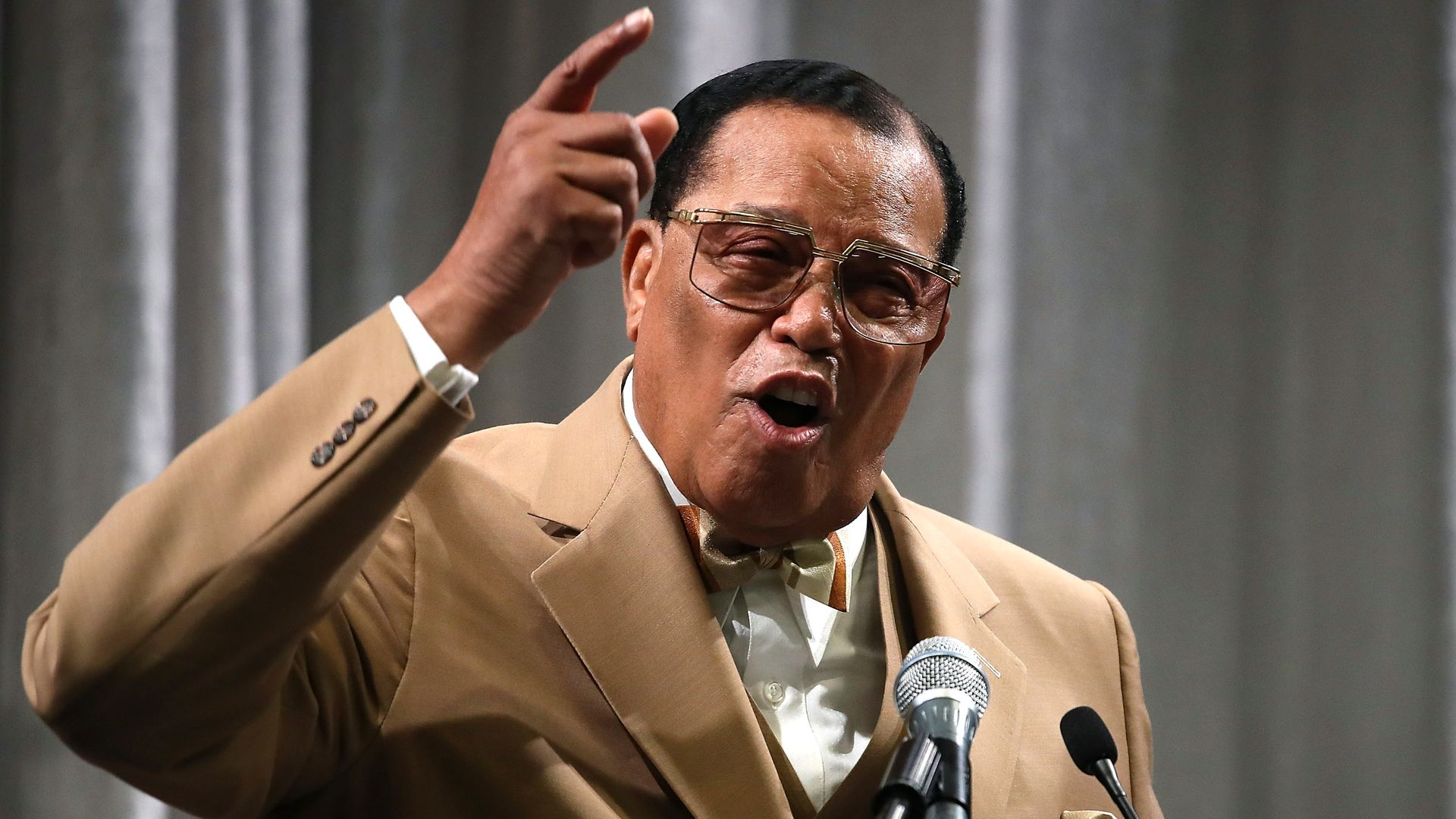 Louis Farrakhan, the controversial head of the Nation of Islam, has returned to the headlines over the last few weeks — with much of the focus coming from conservative media outlets highlighting Democrats' connections to him. The most recent furor began after Farrakhan spoke at the Nation of Islam's Saviours' Day event on Feb. 25 and pontificated anti-Semitic views to his audience.
What he said: Farrakhan said "the powerful Jews are my enemy" during his Saviours' Day speech. Later, he also stated that "Jews were responsible for all of this filth and degenerate behavior that Hollywood is putting out turning men into women and women into men."
The backstory: Farrakhan, leader of the National of Islam since 1970, has long been a controversial political figure. He has promoted views advocating African-American self-sustenance and religion while calling for a separation from white America's structures. In his closest brush with mainstream politics, he spearheaded the 1995 Million Man March on Washington, D.C.
Flashback: This isn't the first time Farrakhan has said inflammatory things:
The flashpoint: Tamika Mallory, co-president of the Women's March, is under fire for her appearance at the same Saviours' Day event, which saw Farrakhan call attention to her and her activist work. Supporters have been calling for Mallory to denounce Farrakhan, but she hasn't done so directly. However, she did address the controversy in a Twitter thread last week, though she never mentioned Farrakhan by name.
However, the Women's March organization did release a more direct statement, stating that Farrakhan's "statements about Jewish, queer, and trans people are not aligned with the Women's March Unity Principles":
What they're saying: Conservative outlets, led by The Daily Caller and Fox News, have called on progressive leaders to condemn Farrakhan and his rhetoric. They argue that had a figure popular in conservative circles made similar incendiary remarks, progressive leaders would be calling for them to be held accountable.
This isn't new: Associating with Farrakhan has brought other political figures from the left under scrutiny before. Some have attempted to publicly disassociate themselves from him.
Go deeper