Reports: Kudlow leading candidate for top Trump economic post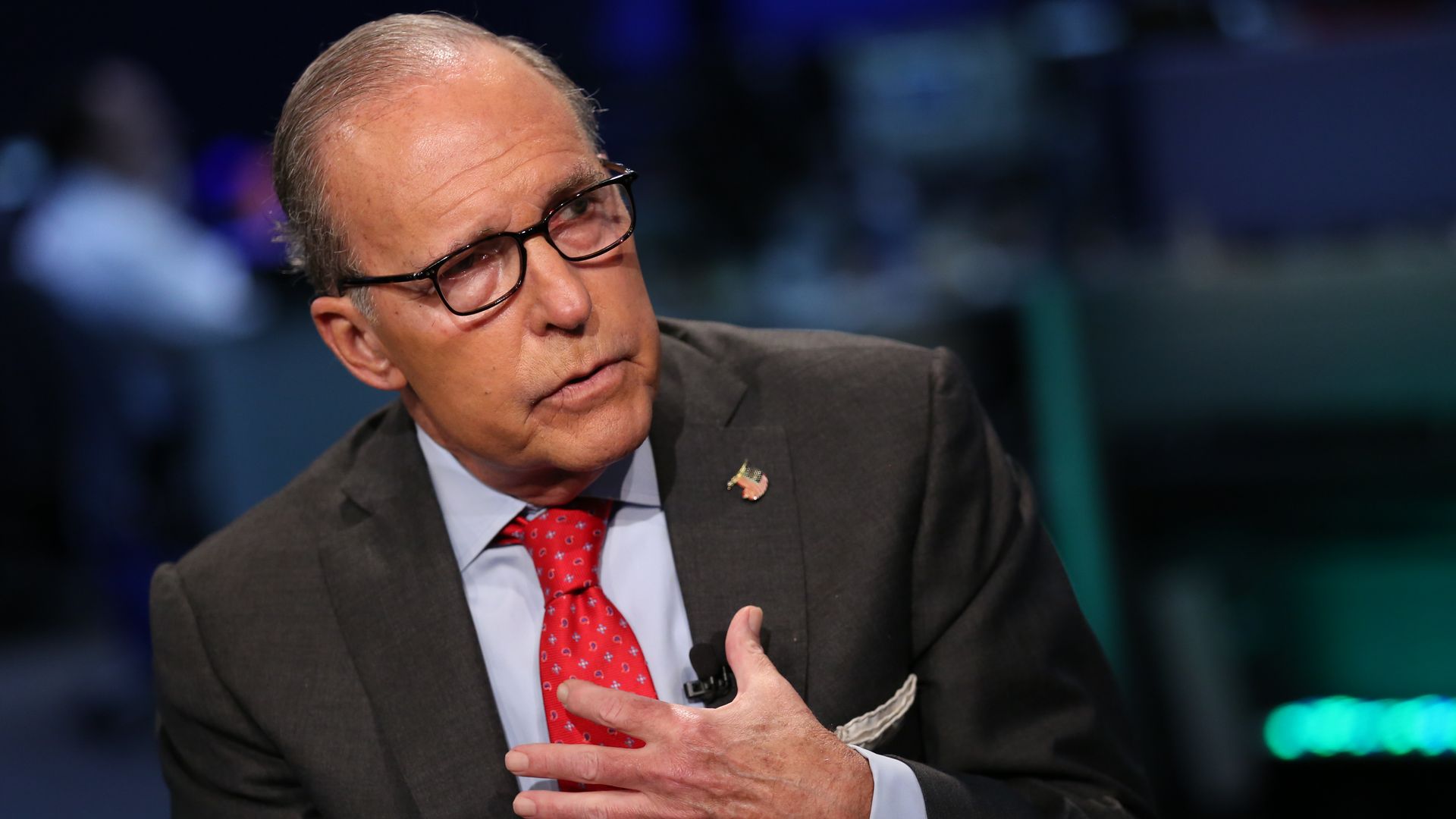 Longtime television economic analyst and former Reagan administration official Larry Kudlow is a top contender under consideration to replace Gary Cohn as Trump's top economic adviser, according to multiple reports.
Why it matters, per the Wall Street Journal: Kudlow, like Cohn, publicly opposed Trump's tariff decisions, but Kudlow may be more likely to "fall into line to defend whatever Mr. Trump decides, said Stephen Moore, a conservative economic commentator who has worked closely with Mr. Kudlow."
But, but, but.... Nothing is official until announced by the president.
Go deeper