Saudi Aramco IPO looks increasingly unlikely in 2018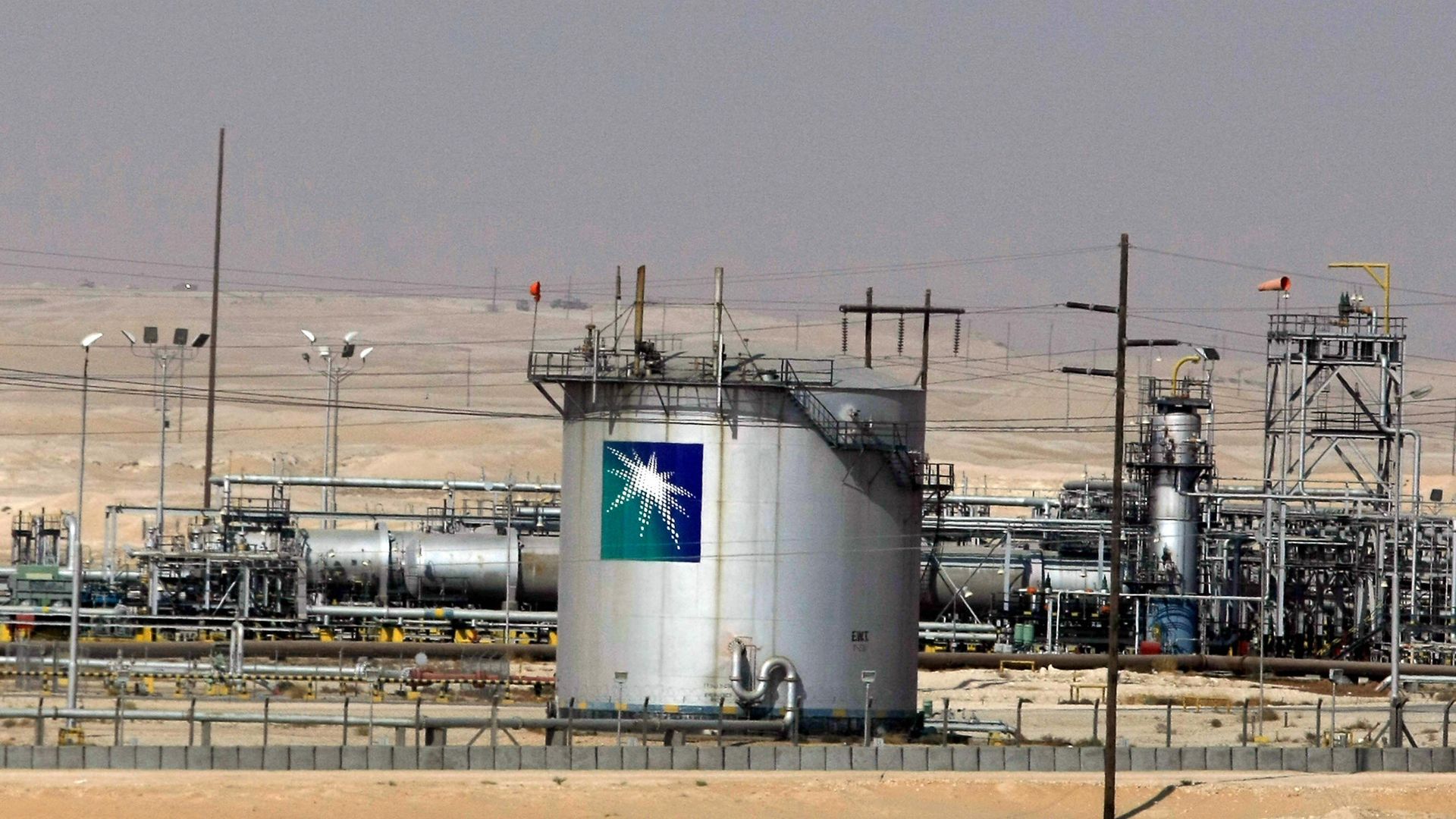 The last few days have brought increasingly firm signs that Saudi Aramco's massive international IPO won't happen in 2018.
Why it matters: The IPO is designed to raise tens of billions of dollars to help support the kingdom's economic diversification plans. The selection of the main listing venue is also high-stakes, given the massive fees and action it will bring.
"Saudi Aramco's listing is unlikely to go ahead this year, according to British officials who have been warned by their Saudi counterparts that the world's biggest flotation was expected to be delayed," the Financial Times reported Sunday.
That report comes on the heels of Saudi oil minister Khalid Al-Falih dropping hints in a Bloomberg interview that 2018 won't be the year.
For what it's worth, Saudi Aramco responded to the FT's story this morning, offering a brief statement: "Saudi Aramco continues to review options for the listing."
Exchanges in New York, London, and Hong Kong are believed to be leading candidates if the IPO goes forward, and Trump has openly urged the Saudis to choose New York.
OPEC's challenge: Via The Wall Street Journal, "OPEC is breaking down into two camps after more than a year of unity. On one side is Saudi Arabia, which wants oil prices at $70 a barrel or higher, and on the other is Iran, which wants them around $60."
Deep dive: A detailed New York Times report that dropped over the weekend takes stock of Interior Department efforts to scale back regulations on oil-and-gas companies operating in the Gulf of Mexico.
Go deeper