Trump eyeing former Microsoft CFO to replace Gary Cohn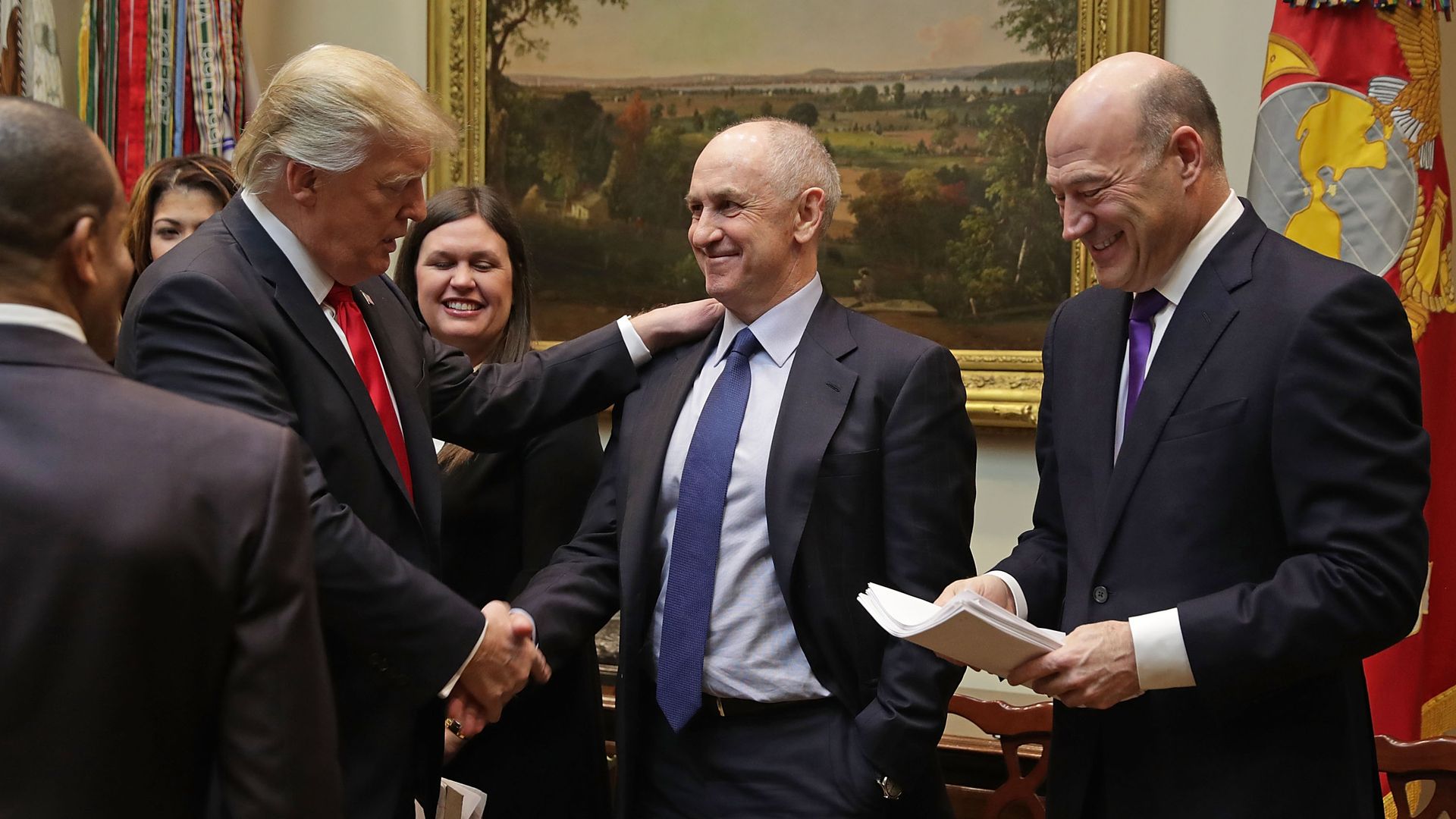 The New York Times reports that Christopher Liddell, former Microsoft and General Motors executive, and current White House official, is being considered to take over as President Trump's top economic adviser, following Gary Cohn's resignation.
About Liddell: Per the Times, he "has worked closely with Jared Kushner," and has "the sort of experience" Trump is looking for, as having been the CFO for both Microsoft and General Motors. He helped GM bounce back after going bankrupt, the Times reports, and executed "the company's return to the public market."
Go deeper: Who is Gary Cohn.
Go deeper