Where the net neutrality fight stands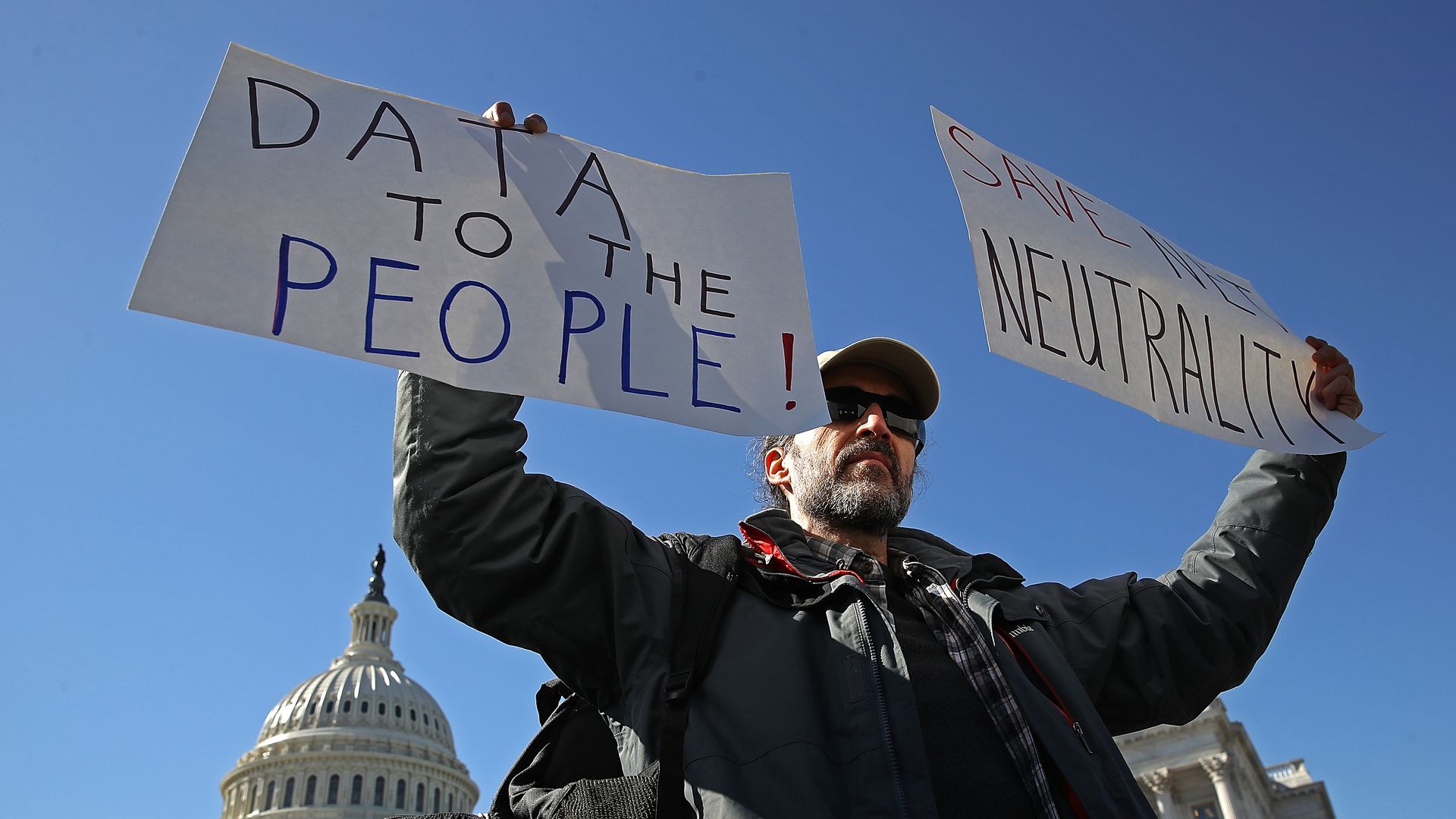 Lawsuits looking to strike down the Federal Communications Commission's repeal of its own net neutrality rules will be heard in the U.S. Court of Appeals for the Ninth Circuit, the court said Thursday.
Unless they don't. Some or all of the plaintiffs could push to move the arguments to the D.C. Circuit, where the case against the net neutrality rules was litigated.
Why it matters: The Ninth Circuit is on the West Coast, in the backyard of Silicon Valley net neutrality activists.
The lottery to decide the location of the court arguments was the result of lawsuits filed against the FCC in different jurisdictions, including by:
Attorneys General from more than 20 states, led by New York AG Eric Schneiderman.
Advocacy groups Public Knowledge, the National Hispanic Media Coalition, Free Press, the Benton Foundation and the Open Technology Institute.
Internet companies Vimeo, Etsy, Expa, Foursquare, Kickstarter, Automattic and Shutterstock as well as telecom firm NTCH.
California's Public Utility Commission and Santa Clara County, which both filed in the Ninth Circuit.
Meanwhile, in Washington state the Democratic governor recently signed net neutrality rules into law. Other states are pursuing their own legislation.
Per AP: "Governors in five states — Hawaii, New Jersey, New York, Montana and Vermont — have signed executive orders related to net-neutrality issues, according to the National Conference of State Legislatures."
Congressional Democrats are leading an effort to pass a resolution that rolls back the FCC's repeal. They're able to force a vote in the Senate, but don't yet have enough votes for it to pass.
Congressional Republicans are pushing their own net neutrality legislation, but none has yet secured the public support of Democrats.
Go deeper