Steel tariffs could add a half billion dollars to Trump-touted project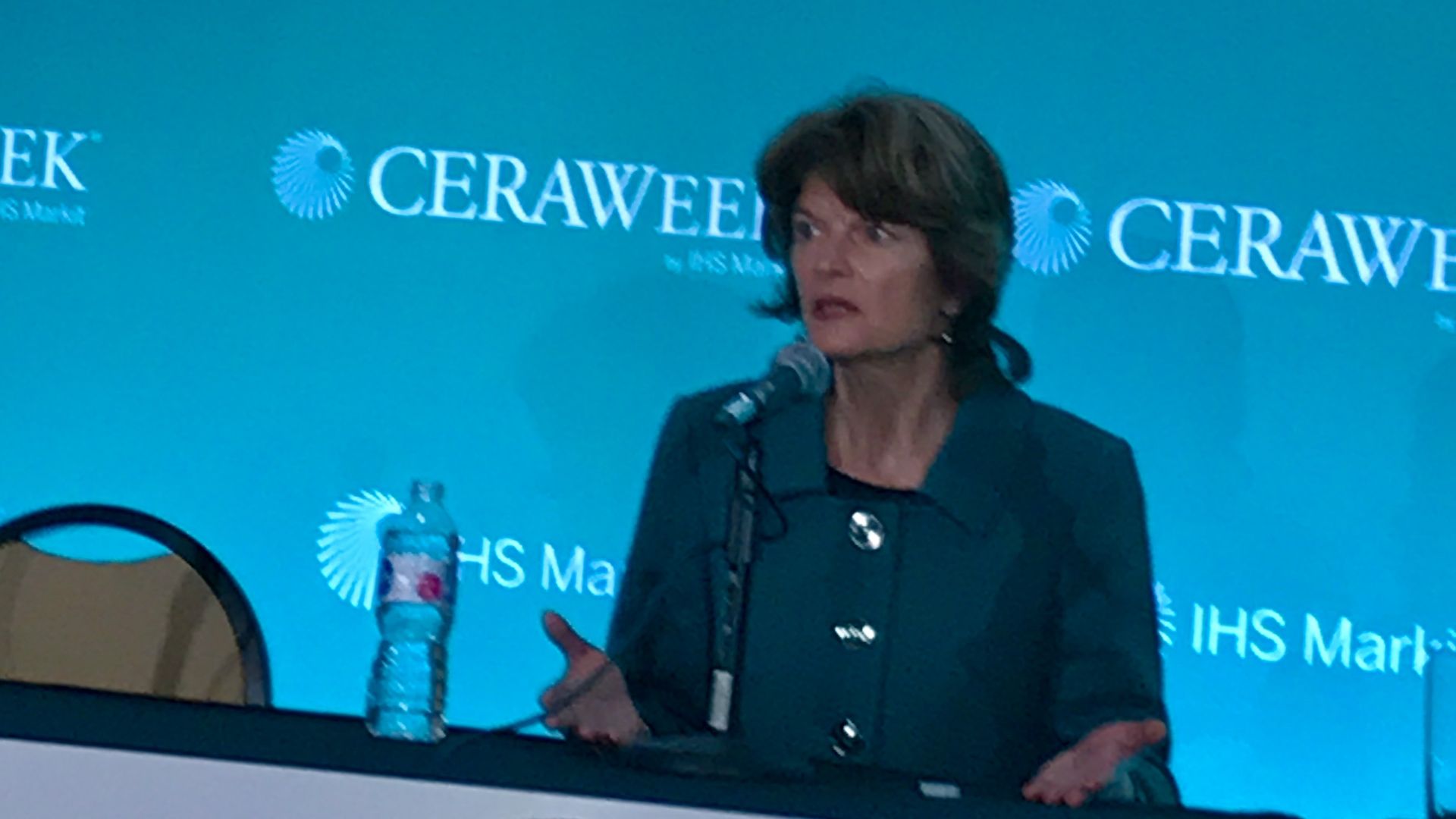 HOUSTON — President Trump's steel tariffs could add a half billion dollars to a proposed natural-gas export terminal project in Alaska, GOP Sen. Lisa Murkowski of Alaska said at an energy conference Friday.
Why it matters: Trump touted the proposal during a trip last year to China, which would receive the fuel and has expressed intention in investing in the project. This project offers a clear picture of Trump's conflicting agendas: America's energy dominance around the world on one hand and protectionist trade measures on the other.
This has real impact and at a time when we're trying to build out on that energy promise that we have, whether it's up north or elsewhere around the country, this is not coming at a good time for us."
— Sen. Lisa Murkowski, Republican from Alaska
Flasback: The state of Alaska, alongside Trump, a proposed $43 billion deal in Noveber where China's biggest state-owned oil company, Sinopec, one of its top banks, and a sovereign wealth fund would invest billions of dollars to develop a pipeline and export terminal to export U.S. liquified natural gas (LNG) to Asia. Many analysts doubt the proposal will actually come through, though, given a lack of details and firm commitments at the time of the announcement. The tariffs add yet another hurdle to the idea.
"When you think of an extraordinarily costly project in the first place, the impact of these tariffs to the overall cost is a concern and is considerable," Murkowski told reporters Friday after speaking at the CERAWeek conference hosted by IHS Markit.
Go deeper: Reuters has more on Murkowski's broader comments on trade and those by Sen. John Cornyn, a Republican from Texas.
Go deeper