Facebook group caught sharing nude photos of female service members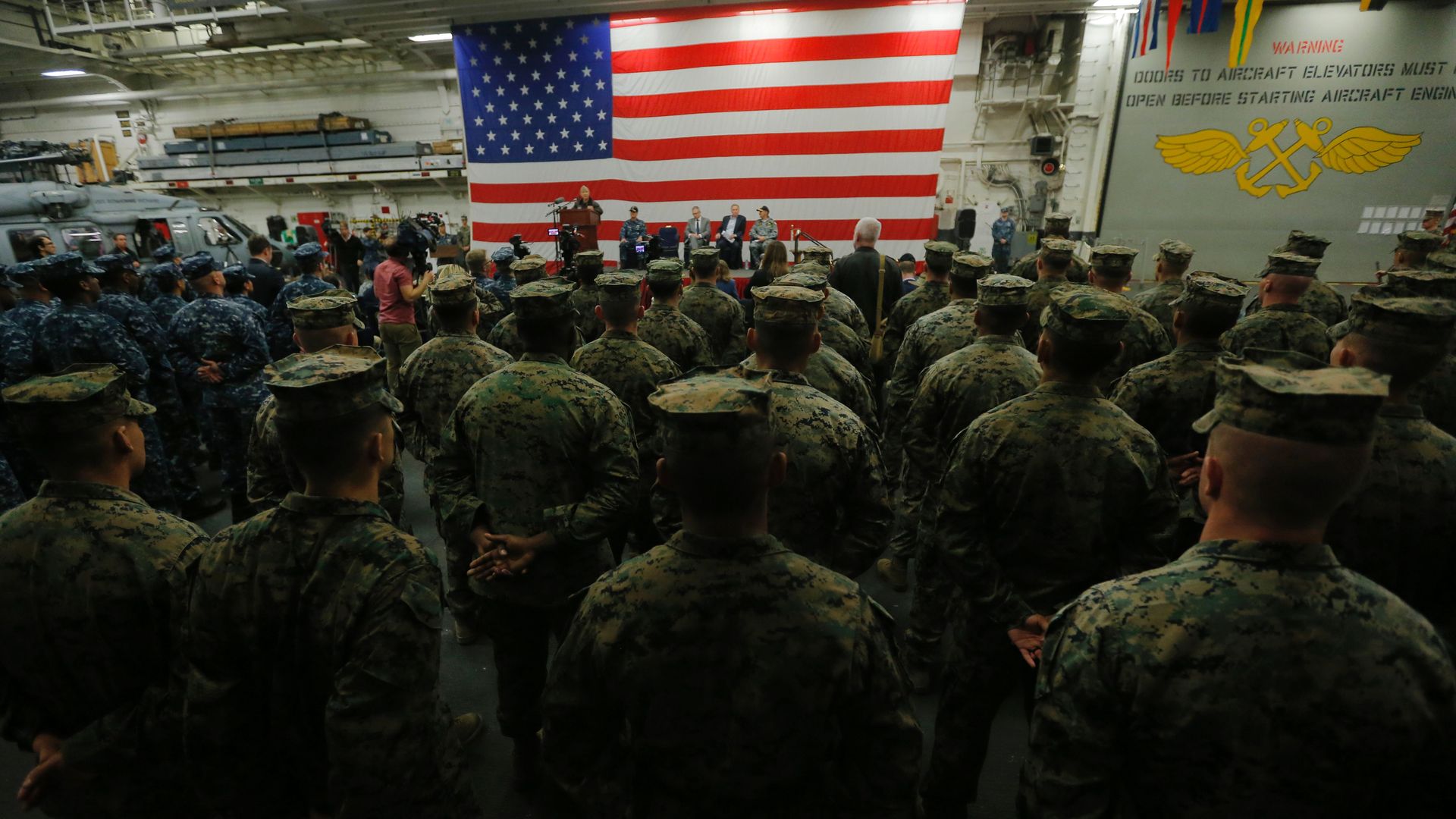 Vice News reports that a Dropbox folder called "Hoes hoin" is circulating online, containing 267 explicit photos of female U.S. service members.
Why it matters: This is the second scandal of its kind. Last year, a Facebook group of more than 30,000 U.S. and British Marines, veterans, and civilians — Marines United — was caught sharing "thousands of nude photos" of female service members. In December, Congress made "non consensual sharing of nude photos a criminal offense in the military," Vice reports.
After the first scandal, the Marine Corps was allocated $18 million to deal with misogyny, and the photo-sharing specifically.
The new Facebook group was called "Blame Marines United (Non-Butthurt Edition)," and had around 400 members.
The file of photos contains images "clearly taken by another person in the room," photos of women "performing sexual acts," women "fully clothed, in apparent attempt to shame or discredit them," and even side-by-side collages of "a fully clothed service member in uniform on one side and a nude photo of the same woman on the other."
A Dropbox spokesman said in a statement: "This link has been taken down and banned so it cannot be recirculated on Dropbox. As always, we investigate reports of content that violate our Acceptable Use Policy. If we find a violation, we take down the content and, when appropriate, take other measures such as banning the content and/or reporting to law enforcement."
Go deeper: Two officials said sexual misconduct allegations of Marine officer went ignored.
Go deeper