Hands-on learning, out of the classroom and around the world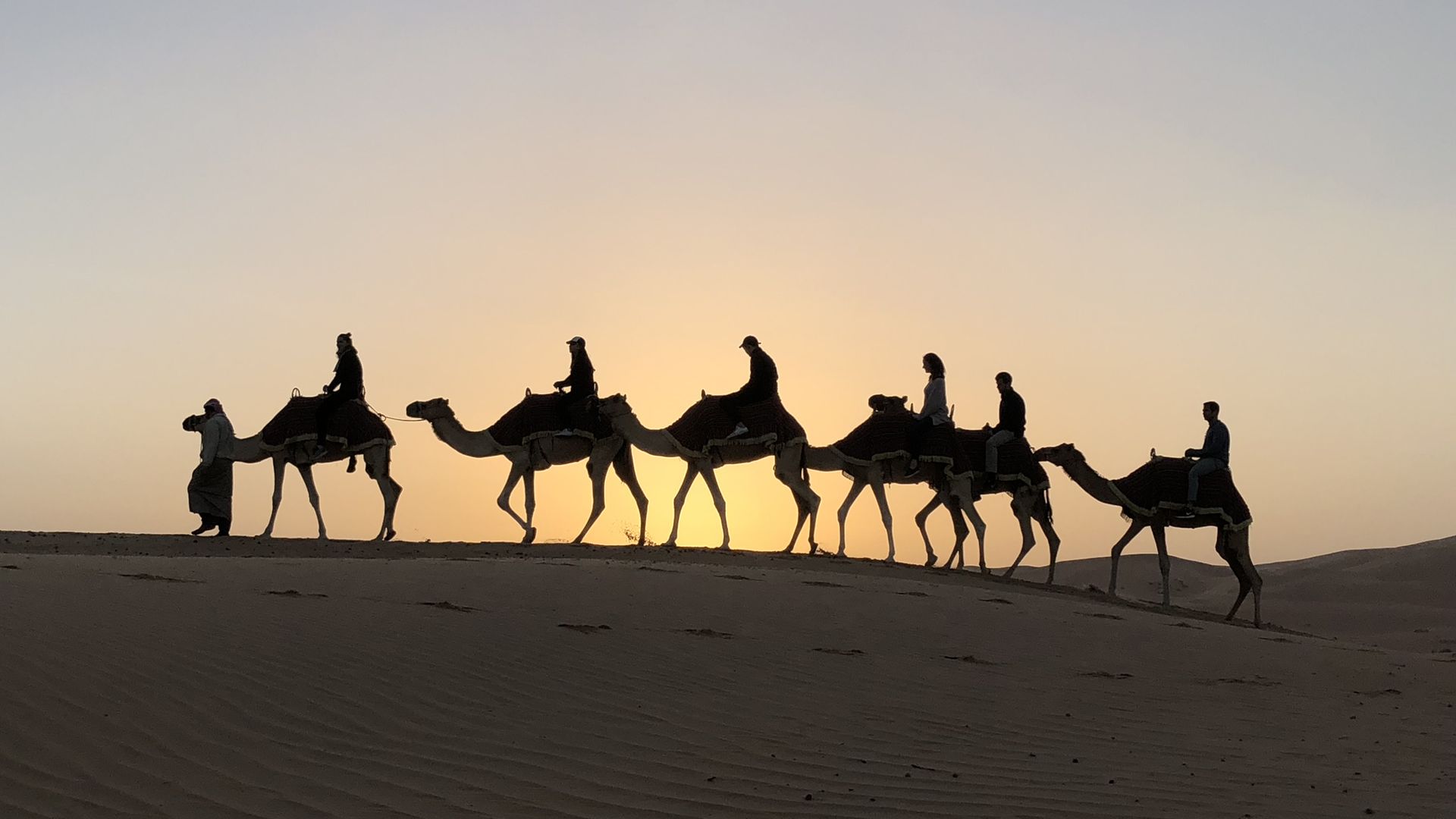 Experiential learning is not new — apprenticeships and "secondee" systems have been practiced for centuries — but this valuable approach still has much to offer, especially once reimagined for the workplaces of today and tomorrow.
As a pilot project, one of us (Dave Burke) organized scholarship funds for a 15-day course on investing and entrepreneurship that took 12 undergraduate student at the University of Virginia to "classrooms" around the world: family investment firms in South Africa, sovereign wealth funds in the United Arab Emirates and financial management offices in Hong Kong.
A central exercise required each student to plan and moderate a conversation with an investment professional in front of their peers, forcing them to draw on and challenge their own knowledge by engaging with an expert in the field. By the end of the course, students felt these hands-on, home-turf encounters with leading practitioners had deepened their understanding and enhanced their confidence.
Stops along the way:
Johannesburg: Through meetings with key family office investors, students weighed considerations around preserving capital, recognizing that families have varying goals relating to risk, liquidity, and intergenerational wealth transfers. Deep dive sessions with Richard Okello, the Uganda-born founder of Sango Capital, and the Oppenheimer family, longtime owners of De Beers, explored emerging market dynamics and sustainable nature conservation. To round out the trip, students visited the Apartheid Museum, Lilesleaf Farm (Nelson Mandela's pre-trial hideout) and the Shambala game reserve.
Abu Dhabi: The focus here was on the $7 trillion world of sovereign wealth funds, influential providers of capital to the global financial system with unique investment criteria. To understand how these organizations balance investing as principals against delegating to other investment firms, students moderated an investor panel at the Abu Dhabi Investment Council (ADIC). Magnus Olsson, a Swedish transplant who is CEO of Careem, the Uber of the Middle East, shared what it takes to bring a startup to scale in the unique context of the Middle East. Adding some cultural depth, students toured the "Twelve Civilizations" exhibit at the Louvre Abu Dhabi, visited the Grand Mosque and rode camels among the sand dunes of the "Empty Quarter," where the UAE borders Oman and Saudi Arabia.
Hong Kong: The final stop offered a bottom-up lens into investment "on the ground," with fund managers who buy and sell individual securities. Meetings covered how investors assess the value of prospective companies; identify attractive investment opportunities; manage a portfolio; and develop thoughtful risk-management policies. The students heard from Lei Zhang at Hillhouse Capital (the "Warren Buffet of China"), venture capitalist Eric Li, and an investment team at Bain Capital, and dined with Jamil Anderlini, the Financial Times' Asia Bureau Chief, at the China Club atop the Old Bank of China tower, which overlooks Hong Kong Harbor.
What's next: Plans are underway for a second course next year: a trip to Nepal that will focus on development assistance, disaster recovery (from the massive earthquake two years ago) and the role of microfinance and grassroots entrepreneurship in job creation and women's empowerment. Alumni of the previous course could be recruited as student leaders.
Why it matters: This model can be adapted at plenty of other scales. No matter what industry you work in, seize the opportunity to let students shadow you, so they learn from real experts and practitioners. Students absorb skills and lessons through experiential learning that they never will in a classroom, while seeing what works and what doesn't in a professional context. It's a venture-style bet that mentors can make with their most important resources — their time and network — that our nation's young people need perhaps now more than ever.
Mark Brzezinski, a managing director at Makena Capital, is a former U.S. ambassador to Sweden and a 1991 graduate of University of Virginia Law School. Dave Burke is CEO and cofounder of Makena Capital and a 1993 graduate of University of Virginia Law School.
Go deeper