The future of the OPEC-Russia alliance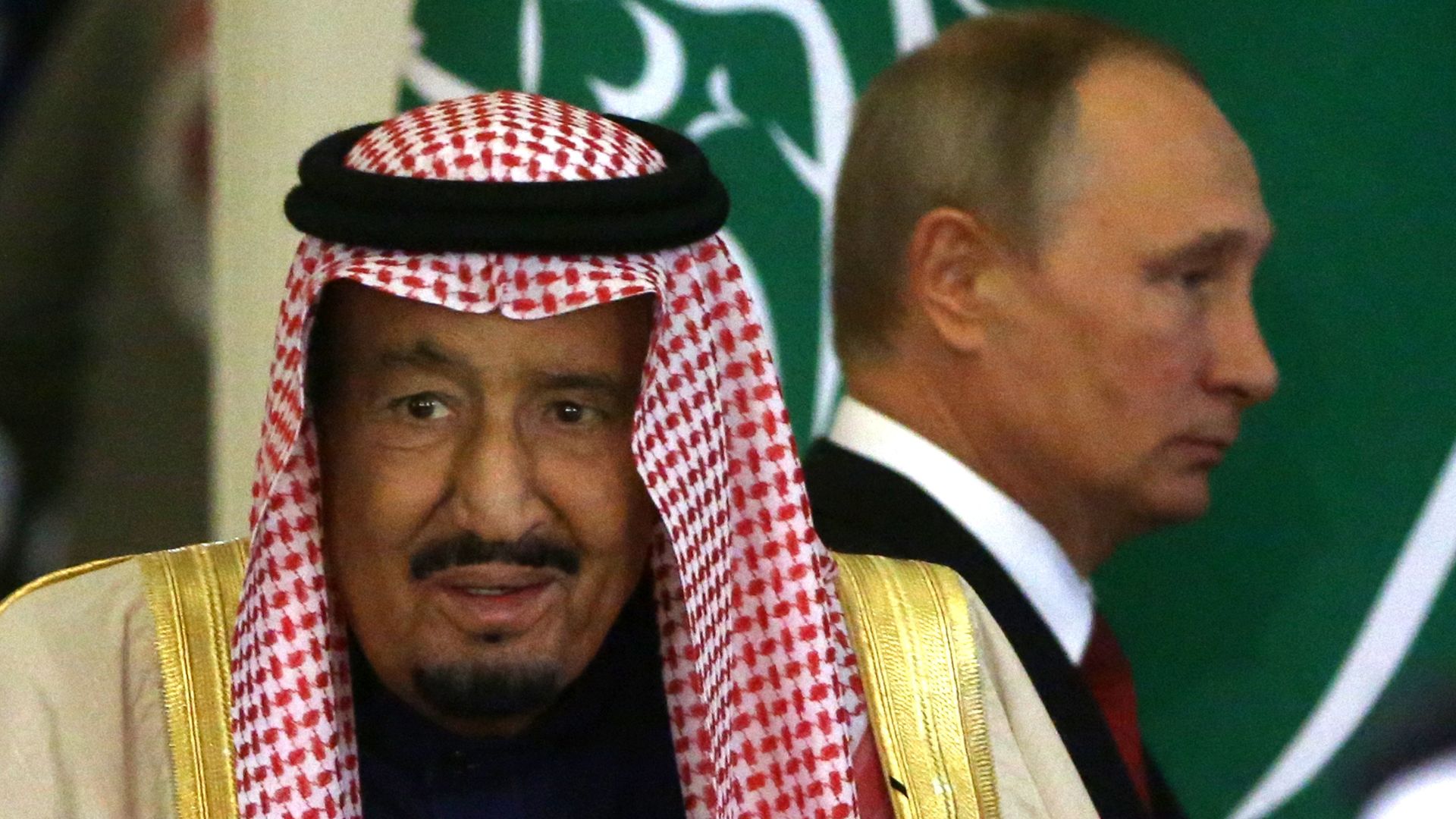 OPEC aims to cement its alliance with Russia and other non-OPEC producers, who have been jointly limiting output since 2017 in an effort to restore market balance. Less clear is what form that longer-term alliance might take.
One possible future: Via S&P Global Platts, "Russia is not seeking to become a member of OPEC, but will continue working closely with the producing group even after the ongoing supply cut agreement ends, Aleksey Texler, Russia's first deputy minister of energy, said Tuesday."
What to watch: I caught up in Houston with Helima Croft, a top analyst with RBC Capital Markets, who notes that while responding to the U.S. shale surge has helped bring OPEC and Russia together, the strategic implications are deeper.
A key relationship to follow is what she calls the good rapport between Russian President Vladimir Putin and Saudi Crown Prince Mohammed Bin Salman. Croft says:
"I look at the Russia-Saudi partnership and say, it's becoming increasingly thicker than oil, and so I think it will be durable in terms of the market management and coordination going forward.""That, to me, is the bilateral partnership that will shape not only oil policy, but a whole host of strategic issues in the Middle East."
Be smart: Croft says a key element is the "deep commercial relationship" developing, noting Aramco's interest in taking part in Novatek's Arctic LNG-2 project and other ties. She believes the Saudis may see an opportunity to show Russia that "potentially you should think of the Saudis as a better friend for you in the region" than Iran:
"I think there is a bit of soft power diplomacy that the Saudis are using as well with the Russians."
Go deeper