HUD might cut anti-discrimination line from mission statement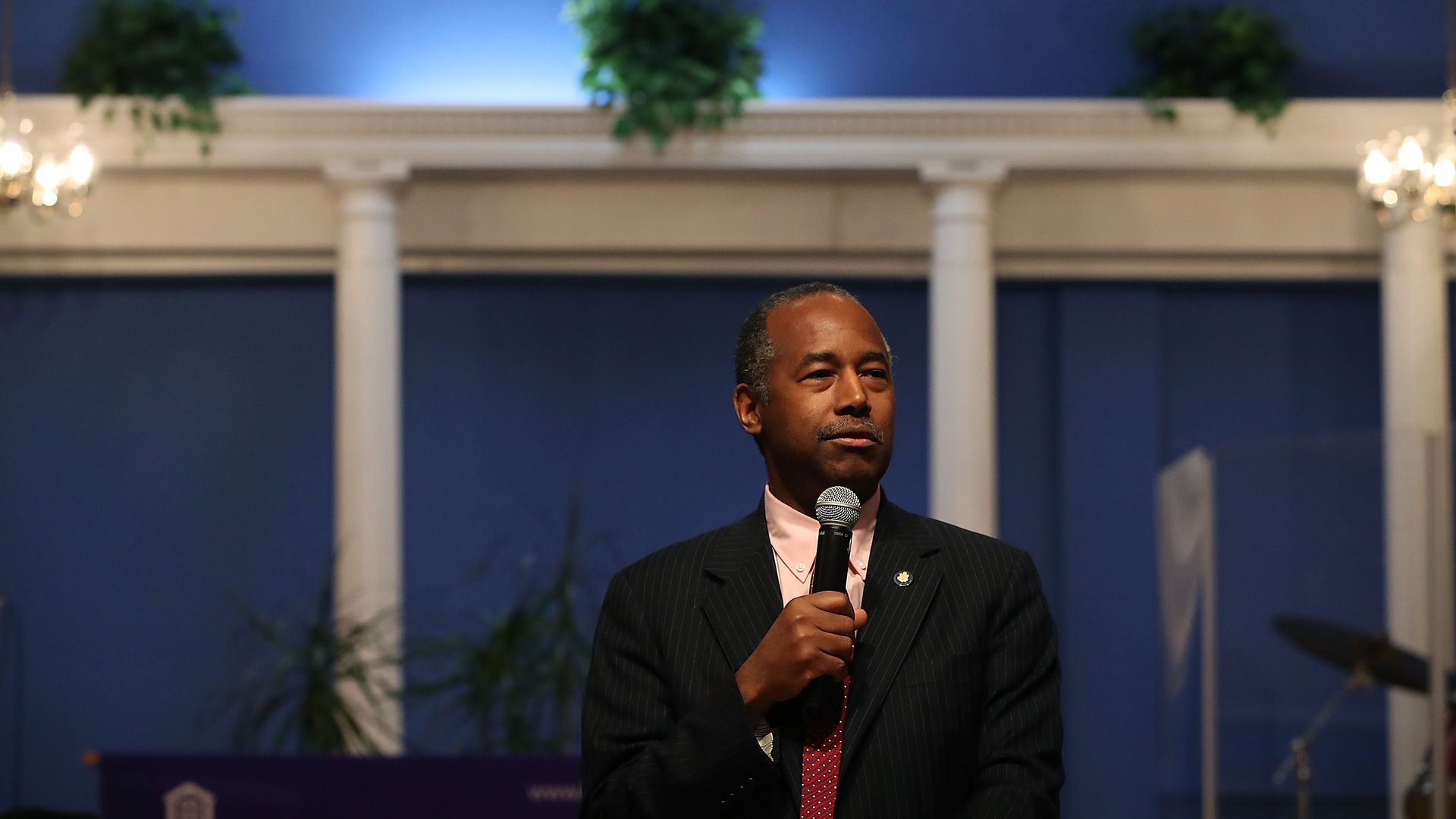 The Housing and Urban Development Department, headed by Secretary Ben Carson, is changing its mission statement by possibly removing words like "free from discrimination," and emphasizing "self-sufficiency," the Washington Post reports. The Post reports that career staff at the agency were not consulted.
Why it matters: HUD is responsible for ensuring equal access to housing. HUD spokesman Raffi Williams told the Post that the revised statement is a "modest" attempt clarify what the agency's work includes, but president of the National Low Income Housing Coalition, Diane Yentel, says it shows Carson doesn't "take discrimination in the housing market seriously."
Per the Post, the new statement being proposed is: "HUD's mission is to ensure Americans have access to fair, affordable housing and opportunities to achieve self-sufficiency, thereby strengthening our communities and nation."
Williams also told the Post that any mission statement from HUD "will embody the principle of fairness as a central element," and that the agency "will always be committed to ensuring inclusive housing, free from discrimination for all Americans."
This change has reportedly been "in the works for a couple of months."
Go deeper: U.S. Citizenship and Immigration Services is also planning to change its mission statement, excluding the phrase "a nation of immigrants."
Go deeper