Two Harvard economists say tax law won't pay for itself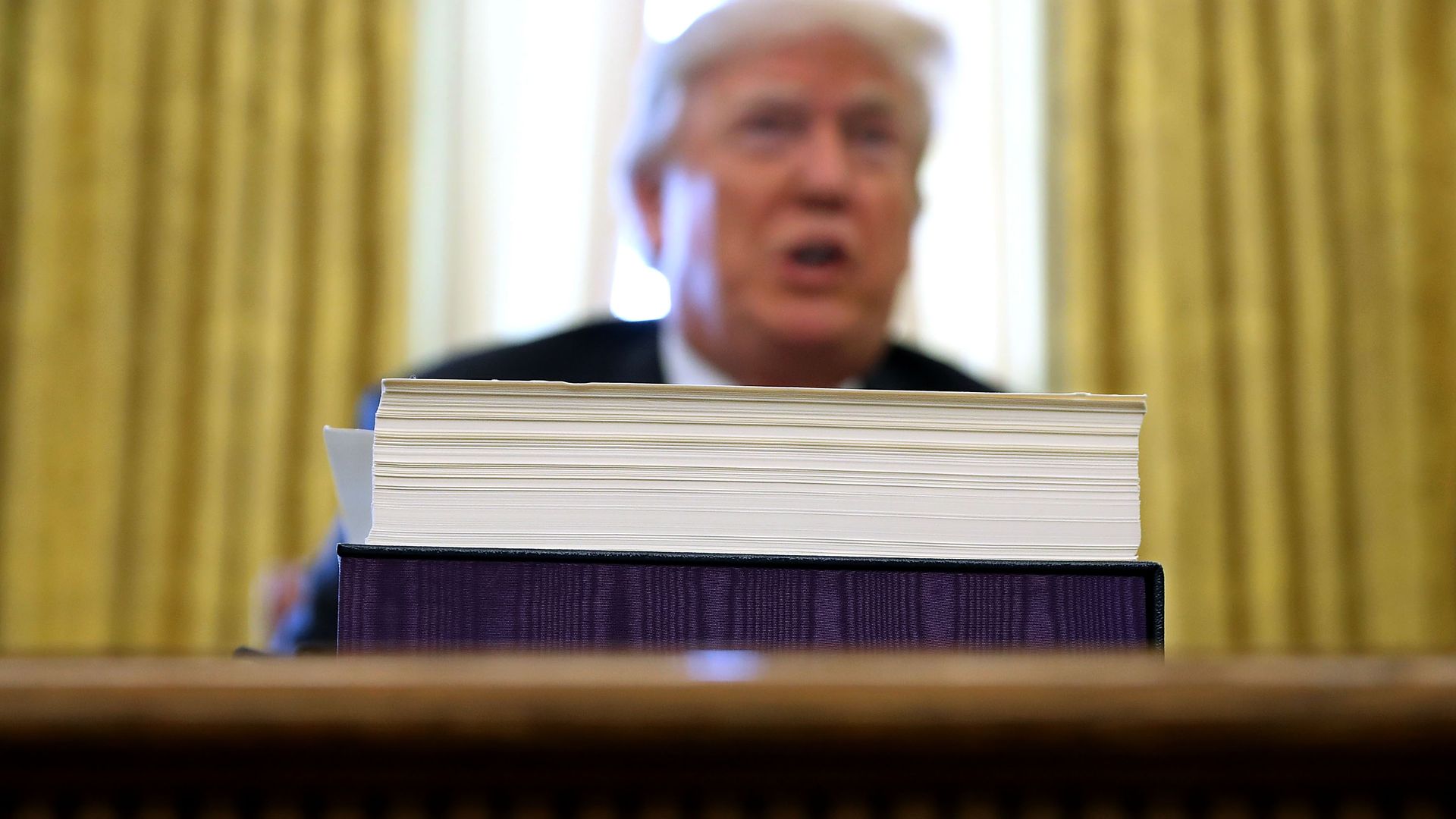 Harvard economists Robert Barro and Jason Furman say an increase in productivity stemming from President Trump's new tax law will not be enough to offset revenue losses from those same tax cuts, the Wall Street Journal reports.
"This is yet more evidence that the law would not come close to paying for itself."
— Jason Furman in an interview with WSJ.
Why it matters: In December, the Treasury Department admitted that the tax plan may not be revenue neutral, despite Treasury Secretary Steve Mnuchin and other administration officials having said it would be. Barro and Furman's findings is further evidence pointing in that direction.
By the numbers :
Their research determined that the United States' GDP would increase by 0.4% by the end of the decade.
Yes, but: They also determined that the net cost to the Treasury could reach $1.2 trillion in that same time span.
Go deeper