Facing investor pressure, Duke Energy prepping climate report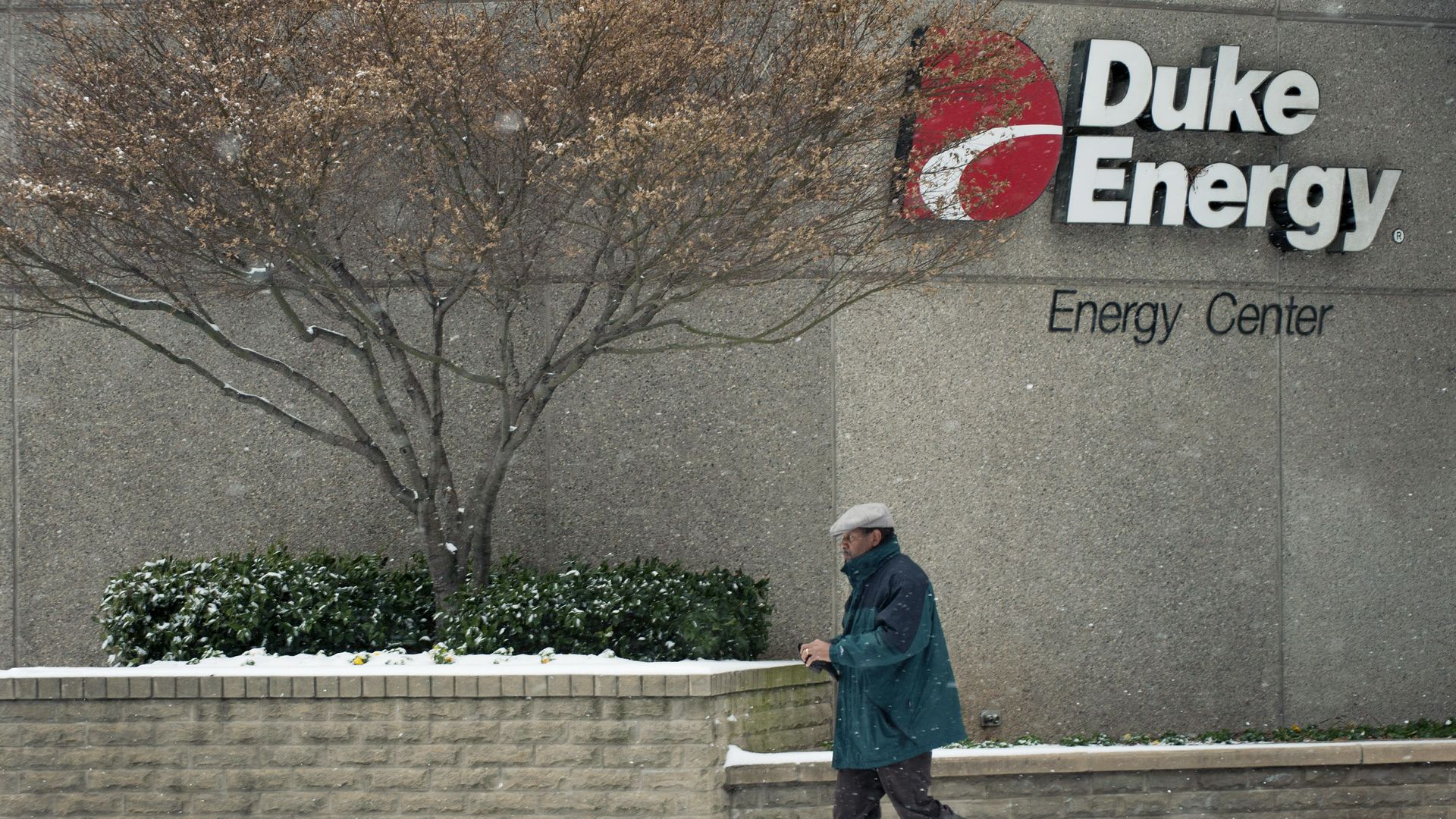 HOUSTON — One of America's largest utility companies, Duke Energy, is set to release a report later this month that sketches a drastically changed electricity mix in a carbon-constrained future.
The big picture: Duke is the latest energy company to commit to releasing a report about climate change in response to investor pressure conveyed by non-binding but symbolically important shareholder resolutions. Duke provides electricity to more than seven million customers in the Carolinas, the Midwest and Florida.
Gritty details: The report is expected to find that coal, currently 33% of Duke's mix, gone entirely from its portfolio by 2050 in a future scenario where the world has taken steps to cut greenhouse gas emissions to a level consistent with keeping global temperatures from rising two degrees Celsius. That's the big ambition of the 2015 Paris climate deal, but the current commitments aren't close to reaching that.
What they're saying: "What's difficult about this is we are trying to overlay what we understand currently about technology," Lynn Good, Duke CEO, told Axios in an interview on the sidelines of a major energy conference here.
She went on to say that this scenario of zero coal by 2050 doesn't assume any breakthroughs in technology that captures carbon emissions from coal-fired power plants. "We don't see that technology today, and we need to make economic decisions to get those units moving and replacing them with natural gas."
Good also stressed the benefits of its several nuclear power plants, which emit no carbon emissions. She said Duke isn't considering investing in new nuclear plants, but plans to seek federal relicensing of current plants.
"If I turn them off, the resource that would replace them today is natural gas, so carbon will go up," Good said. "Our objective is to continue to keep those plants as long as possible."
What's next: A spokesman said the other details of their 2050 scenario estimates will be available when the report is officially released by month's end.
Go deeper: Wall Street is starting to care about climate change
Go deeper