Trump's Energy Department pursuing small coal power plants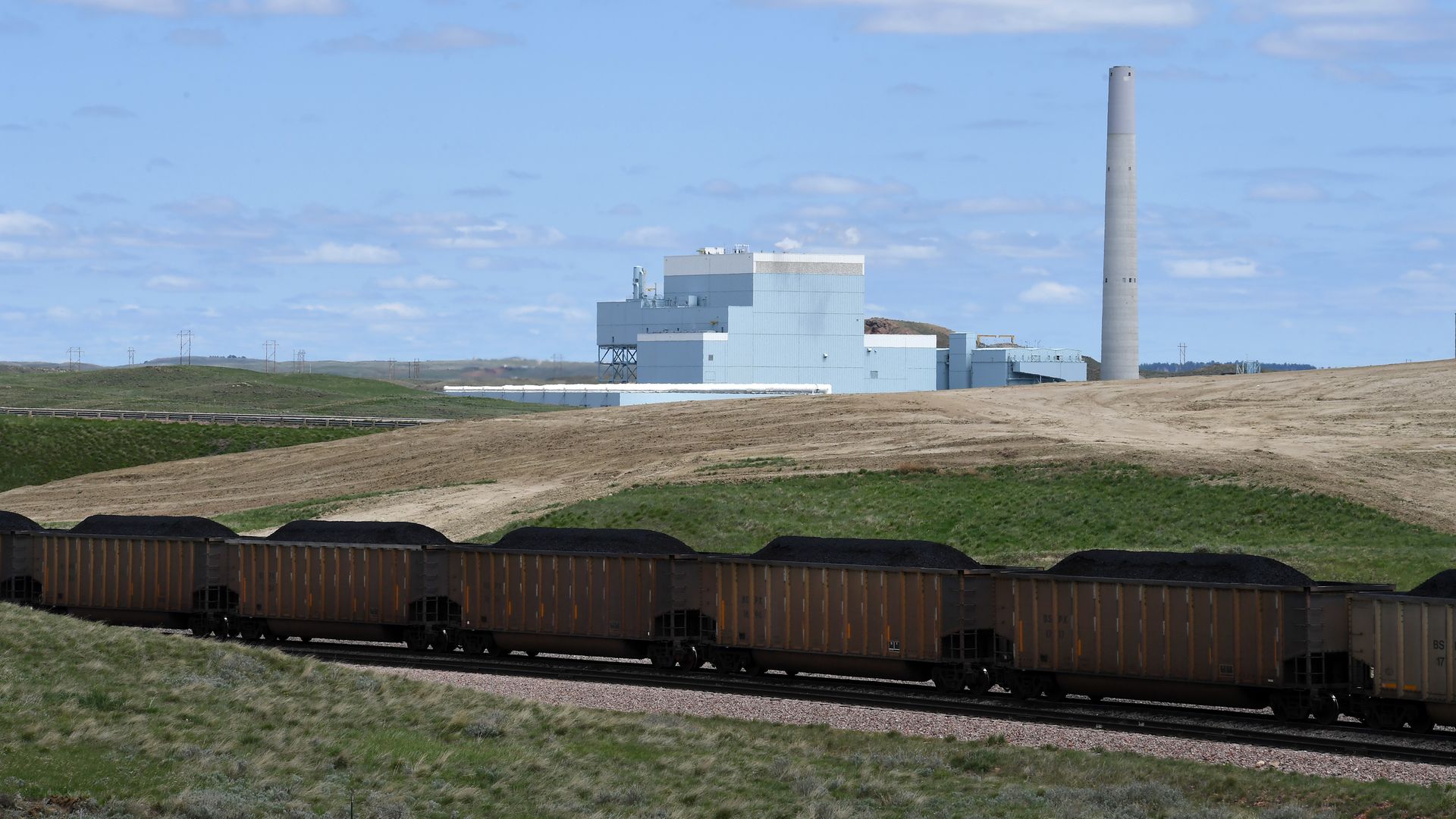 HOUSTON — The Trump administration is set to ask companies to help the government develop small-scale coal-fired power plants, a top agency official told Axios Tuesday on the sidelines of a major energy conference here.
Why it matters: Such technology is largely unheard of — today's coal-fired power plants in the U.S. are big and not easily turned on or off. The Energy Department's pursuit of these plants among the strongest signals of President Trump's desire to revive coal despite market trends going in the opposite direction.
Gritty details: Steve Winberg, assistant secretary for fossil energy at the department, said smaller coal plants would be able to better complement an electricity grid that has growing amounts of intermittent wind and solar power and be able to include other technology that captures carbon emissions
Another department official said the funding opportunity would be "competitive and require a cost share." The department plans to issue a request for proposal on initial designs, and then will do more conditional on funding, the official said.
Winberg didn't mention climate change as a concern, reiterating the Trump administration's overall position of dismissing the issue altogether. But when pressed he said: "I think climate change is a big concern by many people so we have to address it."
The big picture: Coal-fired electricity in America, by far the dirtiest source, has been declining over the last decade because of cheap natural gas, environmental regulations, increased concern about climate change and renewable energy.
Winberg says he hopes coal could survive if these small power plants are successful even amid market trends going the other direction.
"If we're successful with these small modular coal plants … that could be a paradigm shift," Winberg said.
Jesse Jenkins, an energy analyst getting his Ph.D at the Massachusetts Institute for Technology, said he hadn't heard of small modular coal plants in any modern context. "You mean like the kind we used to build in 1920?" He said. "It sounds like going backwards to an earlier generation of smaller plants."
Go deeper