White House highlights tech and science work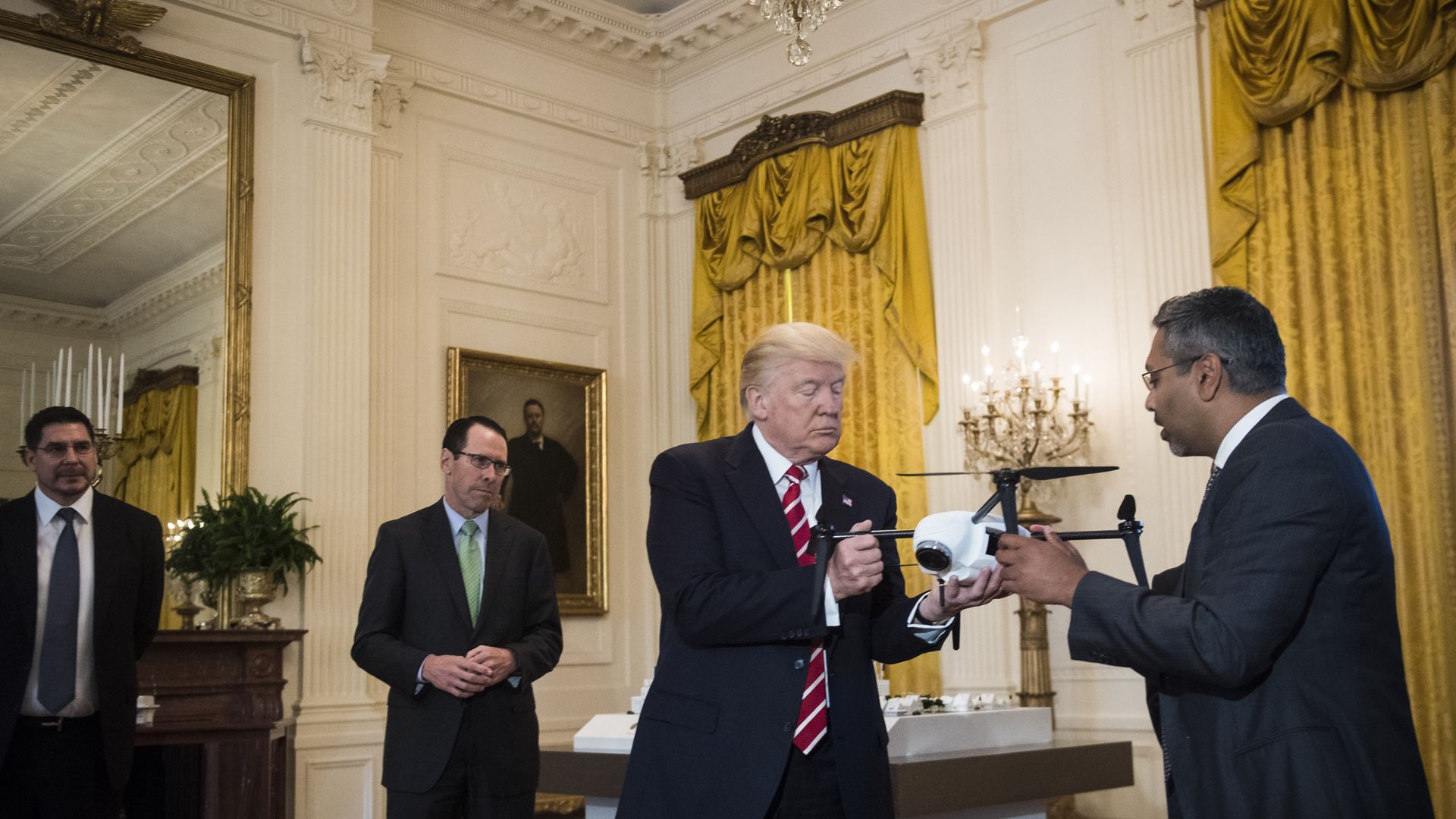 The Trump administration released a report Wednesday touting its tech-focused work across government in areas like artificial intelligence and biotech.
Why it matters: The White House's Office of Science and Technology Policy is trying to show results despite tensions between the administration and both the tech industry and the science community.
The details: Officials mentioned efforts like the Department of Transportations updated policy on self-driving cars and the Commerce Department's continued support of a key privacy agreement with the European Union. "These highlights represent only a fraction of the tremendous scientific and technological work conducted across the Federal Government," the report says.
Yes, but: Many of the scientific accomplishments touted in the report were set in motion long before the Trump administration began. For example, while NSF-funded research won Nobel Prizes in 2017, those awards were for research conducted years previously, and although ground broke on the DUNE facility in July, plans for the international facility were drawn during the Obama administration. Science is a process that builds over generations, so it's difficult for any one president to take credit for scientific discoveries.
The bottom line: Trump requested drastic cuts to scientific organizations in both of his budget proposals, and the Office of Science and Technology still lacks a director to lead it or a CTO to head up its tech work, and has so many empty desks it's been described as a ghost town.
This story has been updated to reflect that OSTP's director, not the U.S. Chief Technology Officer, leads the office.
Go deeper