Peter Thiel says the White House has "fallen short"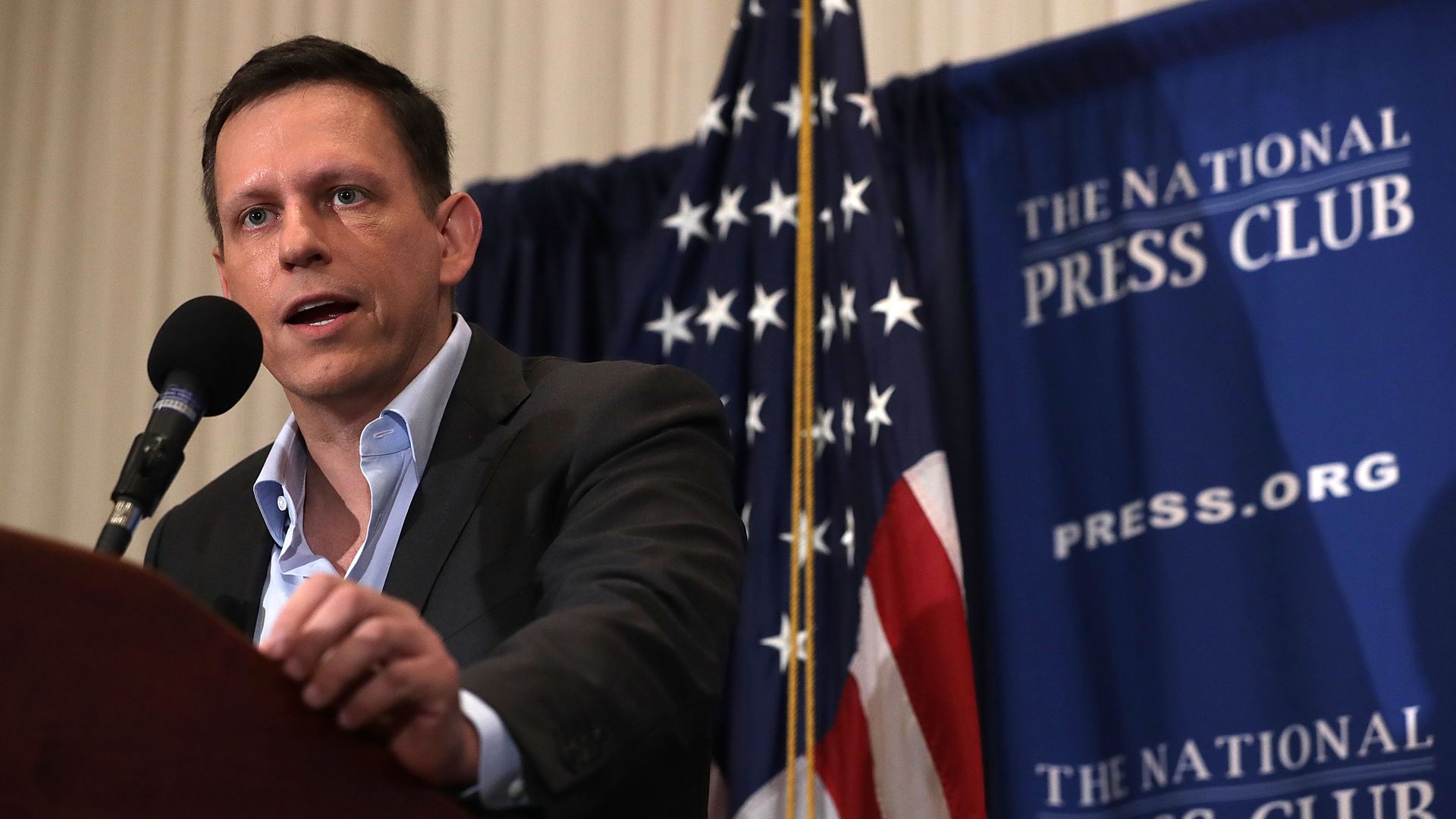 Despite being an early supporter of President Trump, Peter Thiel says the administration hasn't quite reached his expectations in an interview with the New York Times.
"There are all these ways that things have fallen short... [but Trump has been] better than Hillary Clinton or the Republican zombies."
Why it matters: Thiel took heat from Silicon Valley for his initial support of Trump, but has been openly critical of the administration over the last few months. The billionaire entrepreneur recently left Silicon Valley to move to LA citing his frustration with the tech industry's political views.
Go deeper