Energy Secretary: scope of steel tariffs an "ongoing conversation"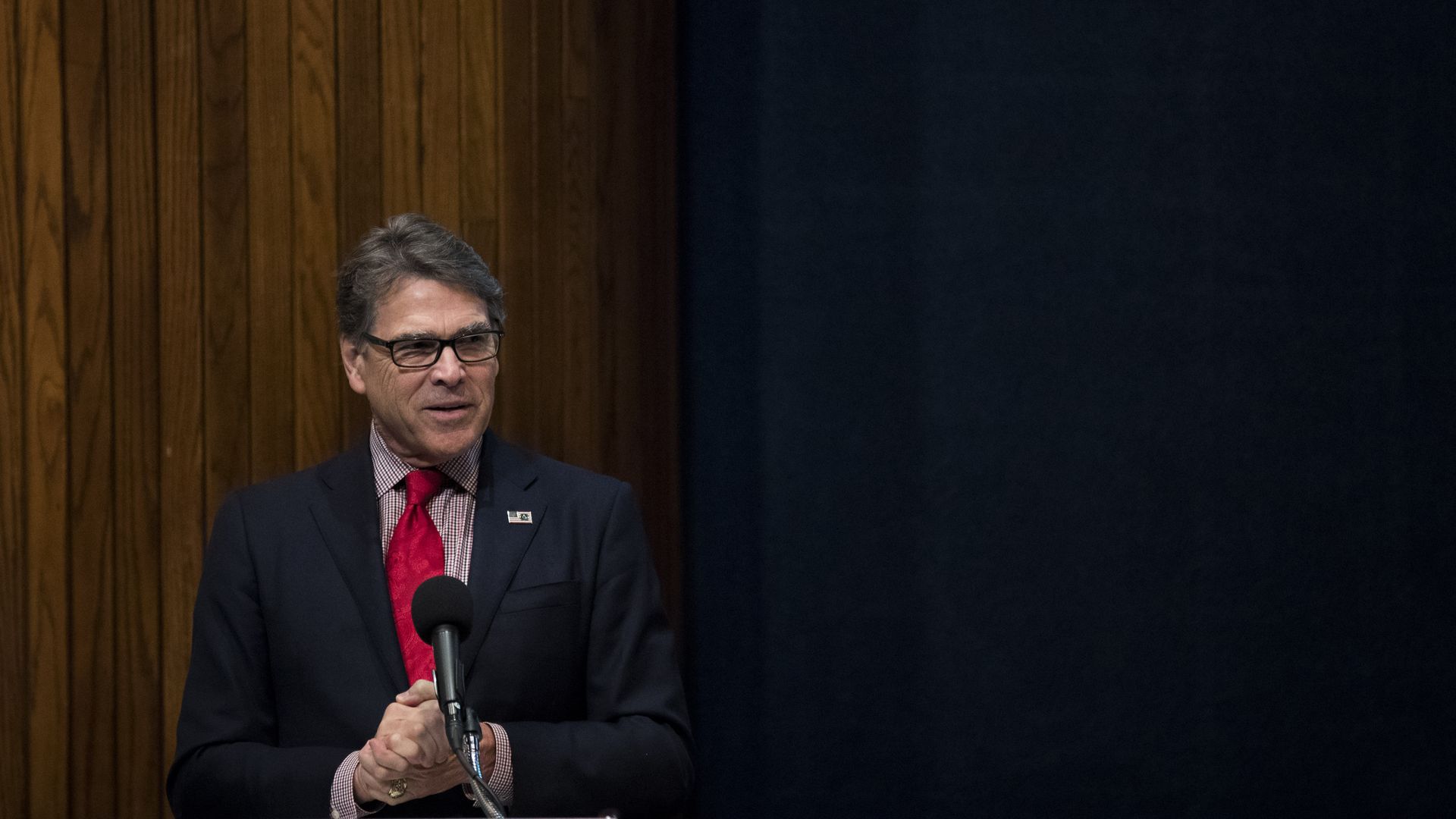 HOUSTON — Energy Secretary Rick Perry signaled Wednesday that White House deliberations about the shape of looming steel tariffs are ongoing.
"I think this is an ongoing conversation, a debate if you will, an internal discussion."
— Rick Perry to reporters at CERAWeek
Why it matters: Perry was asked to respond to oil-and-gas concerns that trade penalties will raise pipeline costs and could prompt other countries to retaliate with measures that hurt U.S. energy exports. He cautioned that was not speaking for President Trump, but said, "I don't think the president has made a decision with great specificity."
Yes, but: Perry also emphasized that Trump wants to bolster U.S. manufacturing. "He does know that there are countries out there who are in fact impacting the market by their engagement of subsidies and what some would refer to as unfair trade practices," Perry said at the big CERAWeek conference. "I think strategically deploying tariffs and messaging and regulations is the key here," he added.
The intrigue: The comments come as oil-and-gas industry groups are urging the White House to provide exemptions to the tariffs for specialty steel products they cannot source domestically. Eight oil-and-gas trade groups released a letter to Trump earlier Wednesday warning that tariffs could cause delays or cancellation of pipeline projects.
Groups including the Association of Oil Pipe Lines and the Interstate Natural Gas Association of America write: "While we discourage you from imposing steel tariffs, we urge you at least to allow exemptions when steel products needed for energy production, processing, refining, transportation, and distribution are not sufficiently available in domestic markets."
Go deeper