U.S. CEO on OPEC dinner: "We're all in the same boat"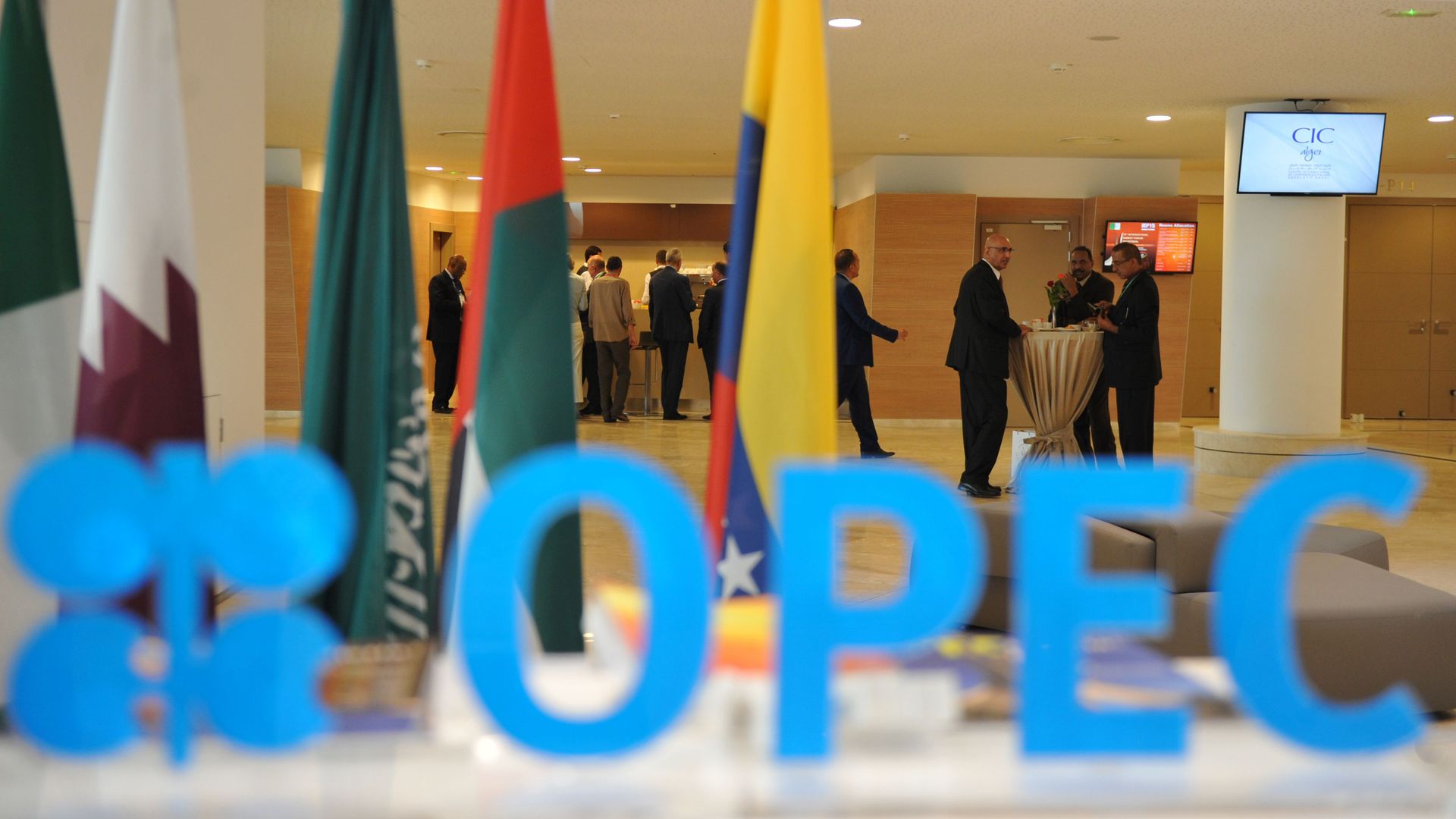 HOUSTON -- A dinner meeting last night between OPEC officials and U.S. shale oil producers was congenial and informative, the CEO of top U.S. oil producer told Axios on the sidelines of a big energy conference here Tuesday.
Why it matters: American oil companies have become influential players in the global market over the last several years, testing the historical dominance of OPEC, the Organization of Petroleum Exporting Countries comprised of mainly Middle East nations. The sheer existence of the dinner indicates the seriousness that OPEC is taking U.S. producers. The dinner occurred for the first time last year at the same conference, called CERAWeek by IHS Markit.
What they said: "We had a really good conversation about what really matters today in the oil business and what's going to be the effect of shale in the future," said Timothy Dove, CEO of Pioneer Natural Resources, one of the largest U.S.-based oil producers. "The basic messaging is we're all in the same boat, and we're all going to be needed to fuel this demand."
One level deeper: The meetings between competitors underscore the delicate efforts of the cartel to create strategic advantages without sending prices into another collapse, per Axios' Ben Geman. As private companies that aren't government-owned, American oil companies can't coordinate on prices, and the meeting was not officially about that.
Where they left it: "The OPEC guys had a lot of good information about long-term demand patterns," Dove continued. "They're pretty bullish on demand growth."
Go deeper