Trump says he'll issue "strong suggestions" on election meddling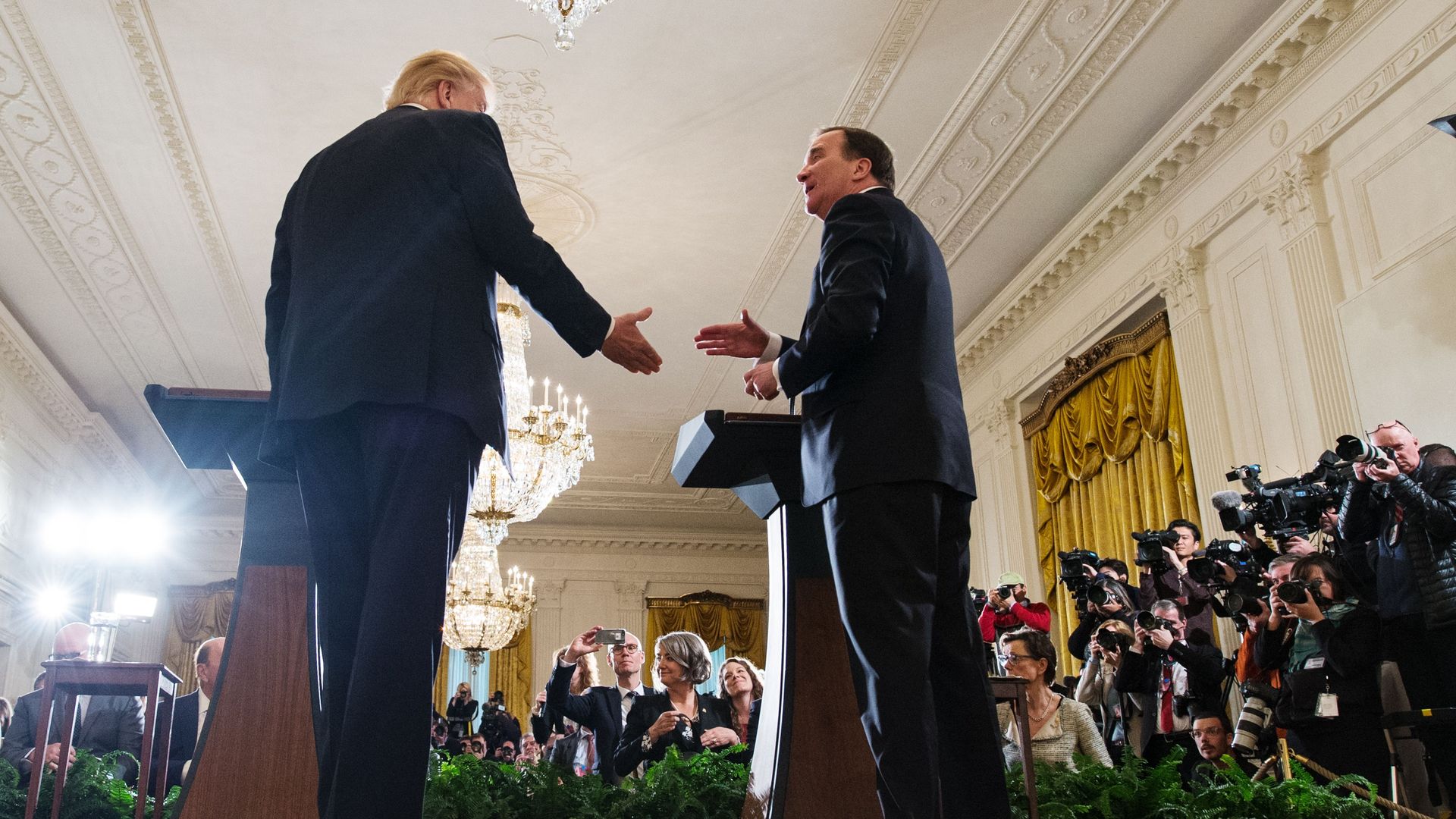 President Trump denied at a press conference this afternoon that Russia had affected "our votes" in 2016, but did note that "certainly there was meddling" from Russia and "probably" other countries and individuals. Trump said his administration is doing a "very, very deep study" and would issue "strong suggestions" ahead of the 2018 midterms.
The backdrop: The Trump administration has been repeatedly accused of inaction on this issue, after NSA Director Mike Rogers said he had not been given an order to stop Russian hacking, and the New York Times reported the State Department hadn't spent a cent of the $120 million granted to fight election interference.
Trump's answer to the question was meandering. He spoke at some length about reasons to expect a "big surprise" from Republicans in 2018 because of a strong economy and his accomplishments on cutting regulations and confirming judges, among other things, before pivoting suddenly back to election interference.
"You have to be very vigilant," he said, adding that having a "paper backup system" for votes is very important. He said many agencies, including Homeland Security, were studying the issue.
Go deeper