Gary Cohn to quit Trump White House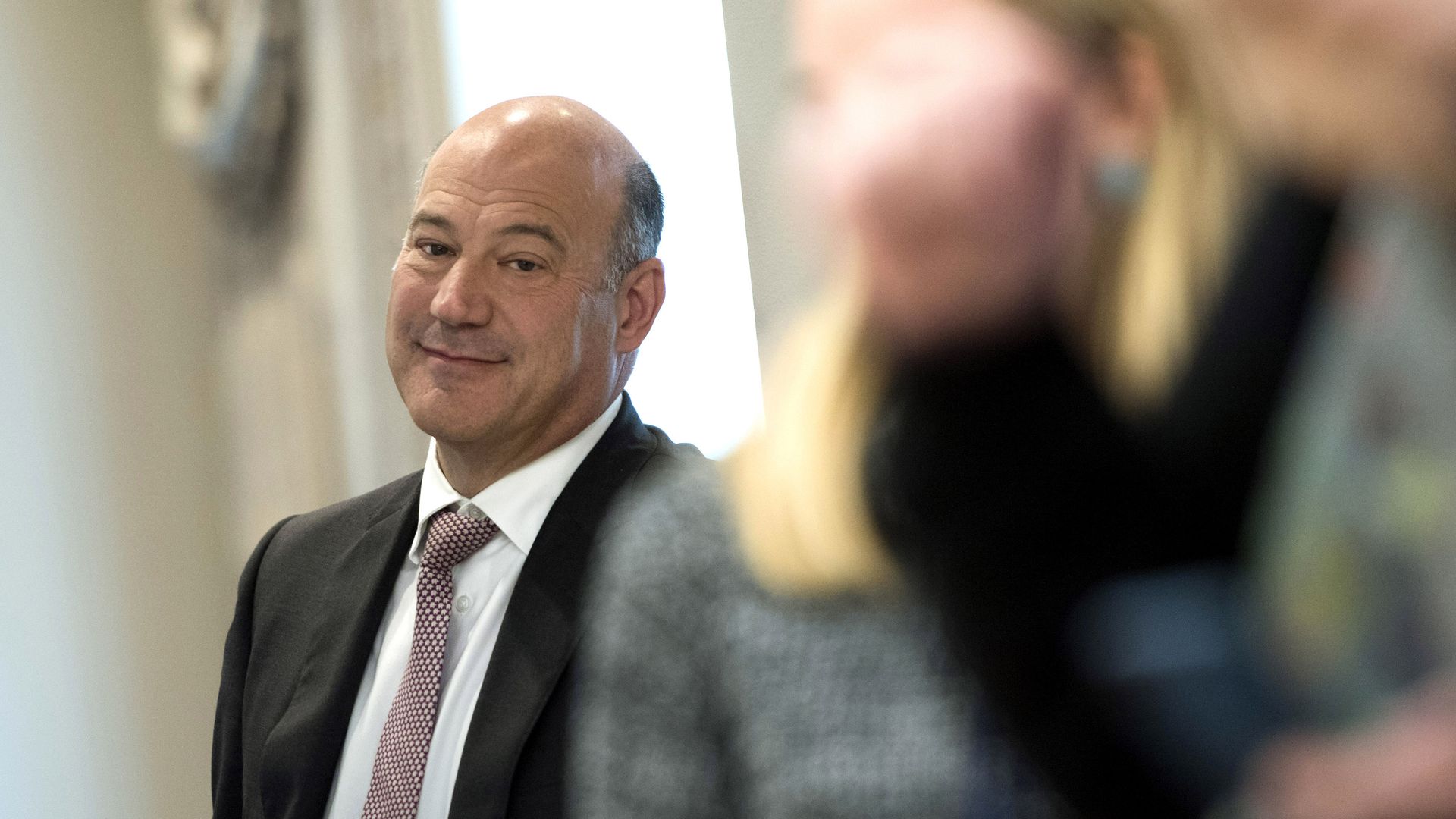 Gary Cohn, President Trump's top economic adviser, is going to leave the administration in the coming weeks. The New York Times, which was first to report the news, says "no single reason" is prompting Cohn to quit but the decision comes after the struggle inside the White House over tariffs on steel and aluminum imports.
Why it matters: There will probably never be a "globalist" in Trump's West Wing who has Cohn's heft, and there are now zero powerful West Wing voices willing to spend all their political capital to persuade the president to kill these tariffs.
The backstory on his departure:
Cohn disagreed with Trump on just about every issue besides tax cuts — he was, and is, a Democrat. But Trump respected him and listened to him.
Cohn would tell Trump he was wrong, arguing with him and in front of him. In the early days, the hottest trade fights devolved into shouting matches between Cohn and Trump's nationalist trade adviser Peter Navarro. Cohn has called Navarro a liar to his face, in front of other staff. 
Still, throughout all this, Trump continued to listen to Cohn because he's rich and, in Trump's words, a "total killer" who had "done it all on Wall Street." He also listened because Cohn didn't care and acted that way.
Colleagues have told me they thought Cohn behaved throughout like he thought he was in charge. He thought he had a plan to stop Trump from putting massive tariffs on steel and aluminum, but Trump effectively told him to shove it.
"Gary has been my chief economic adviser and did a superb job in driving our agenda, helping to deliver historic tax cuts and reforms and unleashing the American economy once again.. He is a rare talent, and I thank him for his dedicated service to the American people."
— Trump statement on Cohn

"It has been an honor to serve my country and enact pro-growth economic policies to benefit the American people, in particular the passage of historic tax reform. I am grateful to the President for giving me this opportunity and wish him and the Administration great success in the future."
— Cohn statement
Go deeper: Inside the bitter Oval Office tariff fight
Correction: This post previously said Trump had canceled a meeting Cohn was arranging with companies that use steel and aluminum. The meeting was cancelled, but I have been told it was a scheduling issue and Trump did not personally cancel it.
Go deeper