What to expect from Saudi crown prince's first trip abroad as heir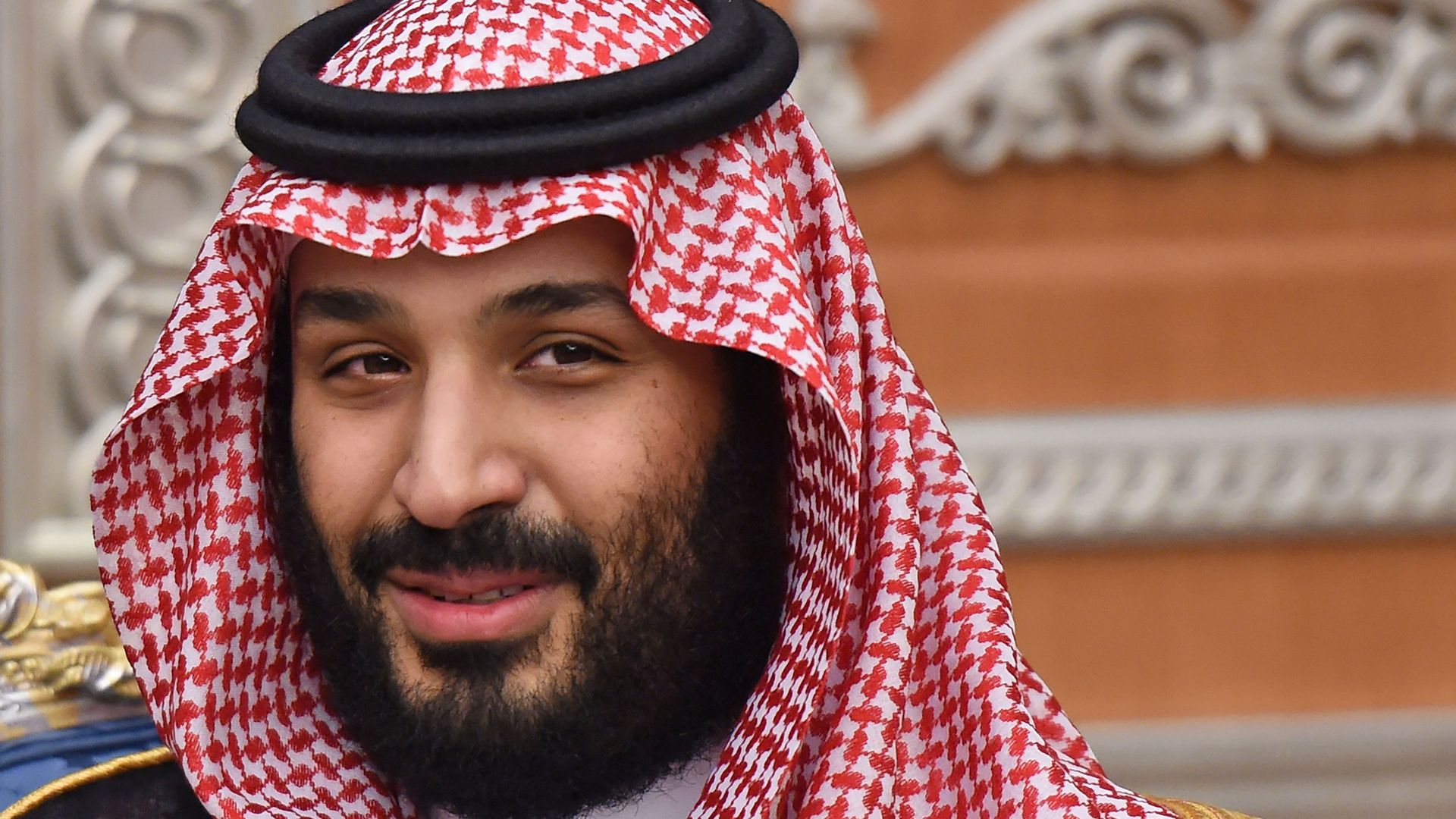 Crown Prince Mohammed bin Salman arrived in Egypt today on the first leg of his first trip abroad since being named Saudi Arabia's heir. The trip will include stops in Cairo, London, and New York, per the Guardian.
Why it matters: Saudi Arabia is going through what the Guardian terms "one of the most extraordinary periods in the country's modern history, a time of overhaul at home and upheaval in the region." Prince Mohammed has accumulated power very quickly, and used it to jail millionaires in what he calls an anti-corruption drive, wage war in Yemen and launch cultural reforms.
Bruce Riedel, Senior Fellow at the Brooking Institute and author of "Kings and Presidents: Saudi Arabia and the United States since FDR," tells Axios the Saudis will avoid questions on the war in Yemen, as well as "awkward and embarrassing questions about Gulf money trails" to Jared Kushner.
Per Riedel: "A crucial issue for the Saudi Prince is the status of Kushner, who has been the palace's main interlocutor."
When the Prince gets to the U.K., Riedel says to expect "demonstrations against the Saudi war in Yemen."
Middle East Institute expert on Saudi Arabia, Tom Lippman, told Axios the trip will mostly be "ritual theater," including a "big welcome, restatement of mutual support, maybe a few deals."
Prince Mohammad also wants to make the case that Saudi Arabia is reforming, and an attractive destination for foreign investment, per Reuters.
Worth noting: Sens. Bernie Sanders, Chris Murphy, and Mike Lee introduced a resolution last week that would pull U.S. support from Saudi Arabia in Yemen.
Go deeper