CEO of company previously investigated by CFPB emailed Mulvaney for job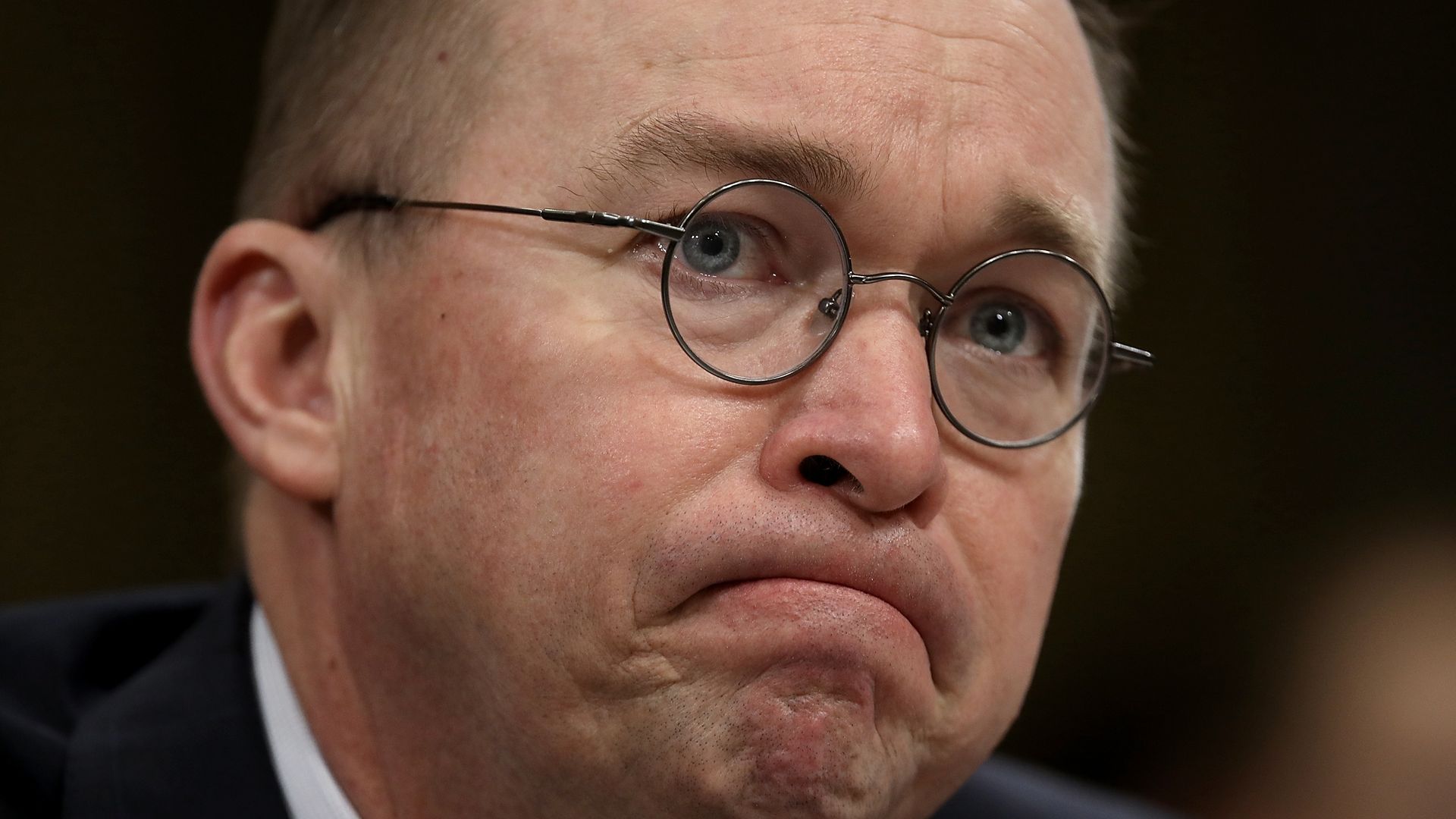 Janet Matricciani, former CEO of payday lending company World Acceptance, contacted Mick Mulvaney on his personal email account suggesting she be made CFPB director, the AP reports.
Why it matters: Per the AP, this "suggests a cozier relationship between industry and regulator" since President Trump was elected.
The investigation of World Acceptance wrapped in late January, the AP reports, two months after Mulvaney replaced Richard Cordray as the agency's acting chief. Matricciani sent an email to Mick Mulvaney two days later.
In her email, obtained by the AP, Matricciani cites the investigation of her company as the reason why she should be considered for the job, saying she has "experience of what a CFPB investigation is like, and so I am in an unparalleled position to understand the effect...on a company."
World Acceptance was investigated for three years over its lending practices; evidence was found that the company "repeatedly trapped its customers in debts they could not repay and charged them interest rates higher than what they disclosed," the AP reports.
World Acceptance also donated to Mulvaney's political campaigns.
Go deeper