Report: U.S. considers new anti-Assad action after chemical attacks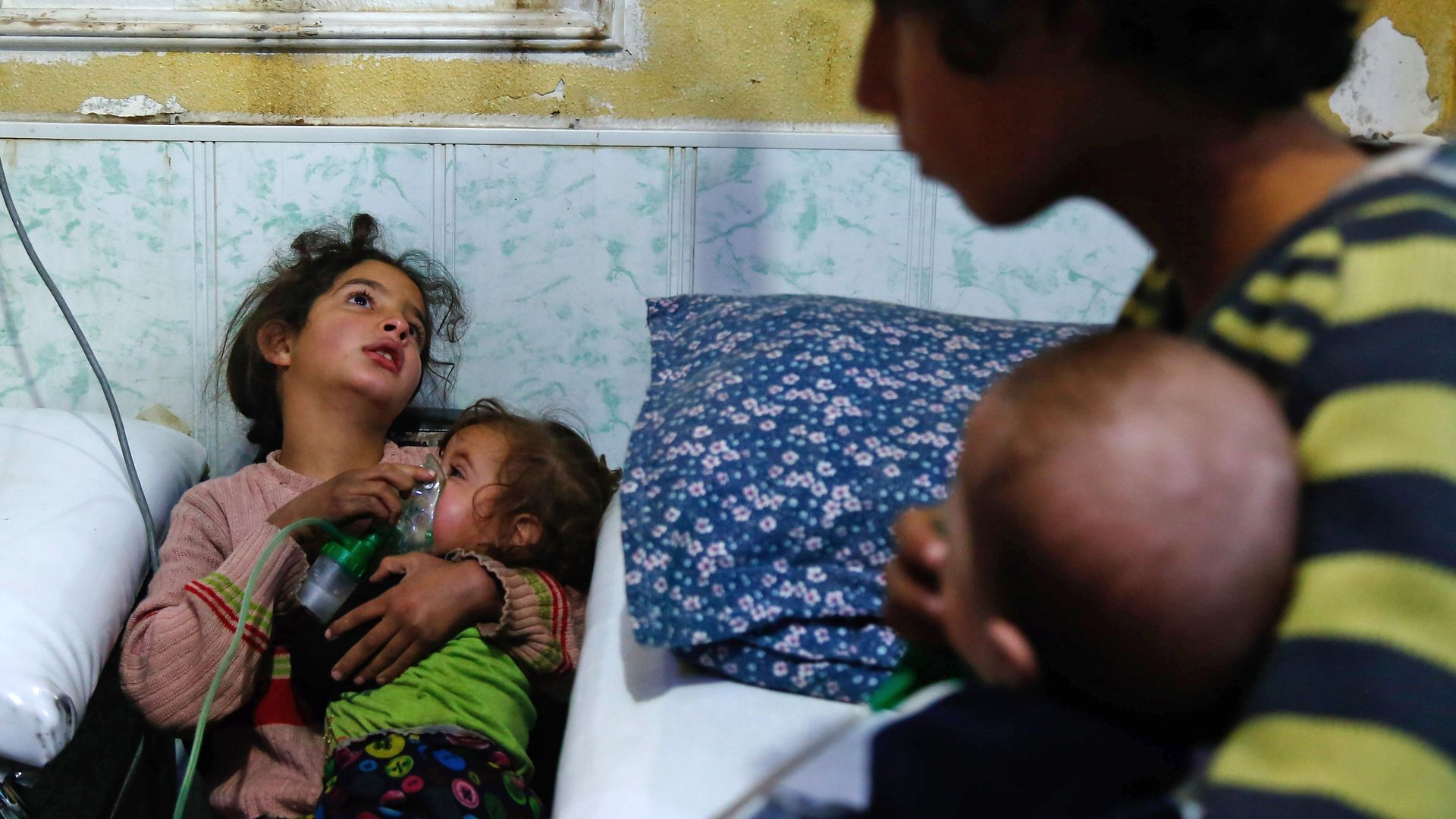 Following continuous chemical attacks on Syrian citizens, the White House is reportedly considering heightened military action against the Assad regime, according to the Washington Post.
Why it matters: The Post reports that Secretary of Defense James Mattis was "adamantly" against using military force while H.R. McMaster, National Security Adviser, "was for it," citing a senior administration official. The U.S. has recently tried to put increasing global pressure on Syria after reports that the country launched chemical attacks on civilians including the use of chlorine gas.
Go deeper