Merkel the survivor: Putting her longevity in perspective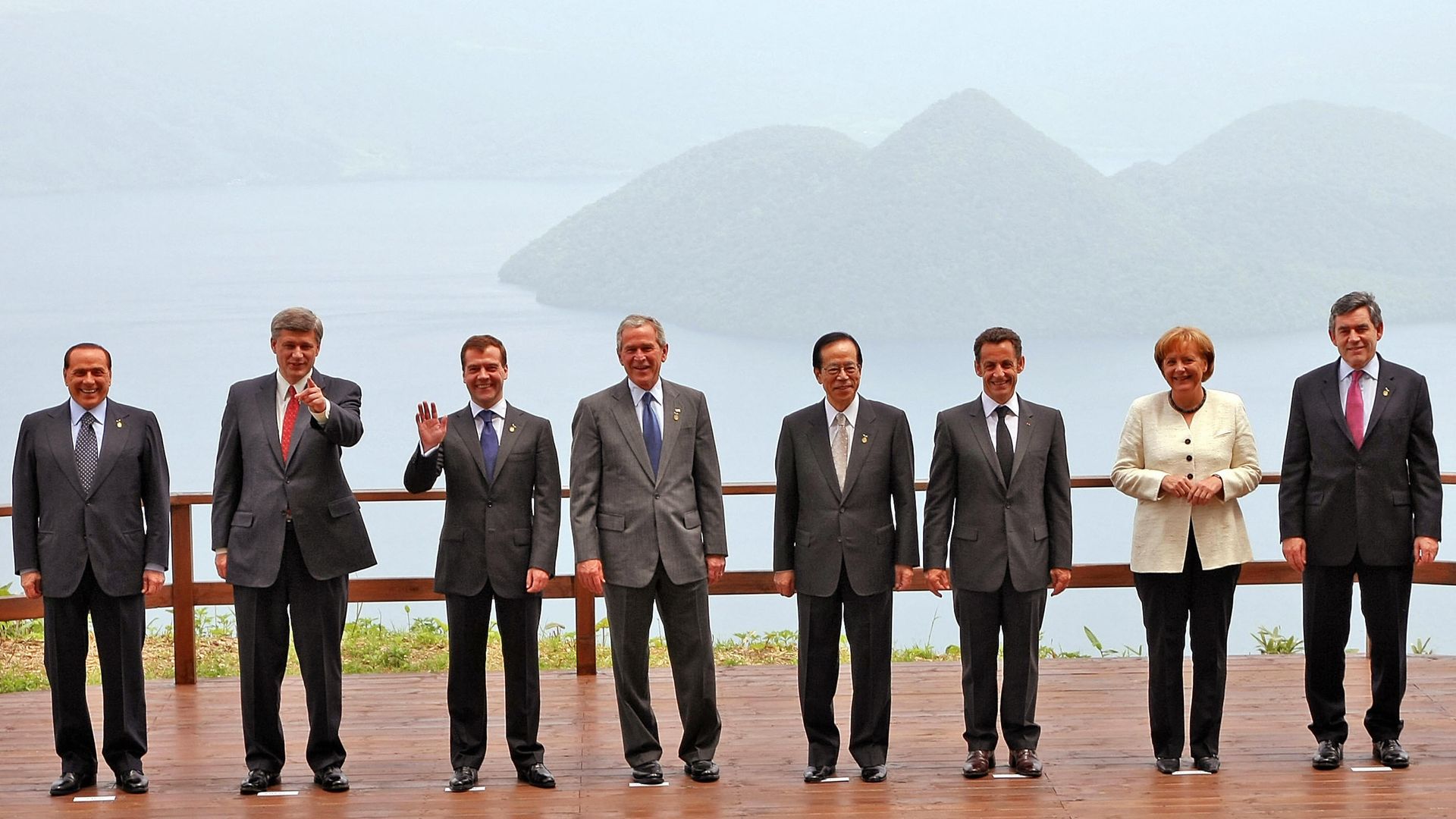 It took five months and a good deal of hand-wringing, but Angela Merkel has secured a coalition and will form her fourth government — putting her on course to lead Germany until 2021. 
The other side of the coin: Merkel's longevity is an outlier. As news of her coalition agreement broke, Italians were heading to the polls, yet again. In the 12 years Merkel has been chancellor, Italy has had six prime ministers — one of them twice (Berlusconi).
Here's a closer look at Merkel's remarkable longevity:
During Merkel's tenure, the other 18 G20 countries (not including the E.U.) have had a combined 66 heads of government.
The only current G20 leader who comes close to matching her is Vladimir Putin, who gave up the presidency for four years during her tenure but was never really out of power.
Merkel has overlapped with three U.S. presidents, and during the period her Christian Democrats have controlled the Bundestag both the House and Senate have flipped from the Republicans to the Democrats and back again.
The global perspective
Here's a look at how many times power has changed hands in the rest of the G20 during Merkel's 12 years in office.
Once:
China: Hu, Xi
India: Singh, Modi
Indonesia: Yudhoyono, Widodo
Saudi Arabia: Abdullah, Salman
Twice:
USA: Bush, Obama, Trump
Russia: Putin, Medvedev, Putin
Canada: Martin, Harper, Trudeau
Turkey: Erdogan, Davutoglu, Yildirim
Mexico: Fox, Calderon, Peña Nieto
Brazil: Lula, Rousseff, Temer
Argentina: Kirchner, Fernandez de Kirchner, Macri
Three times:
U.K.: Blair, Brown, Cameron, May
France: Chirac, Sarkozy, Hollande, Macron
South Africa: Mbeki, Motlanthe, Zuma, Ramaphosa
South Korea: Roh, Lee, Park, Moon
More than four:
Australia: Howard, Rudd, Gillard, Rudd, Abbott, Turnbull
Italy: Berlusconi, Prodi, Berlusconi, Monti, Letta, Renzi, Gentiloni
Japan: Koizumi, Abe, Fukuda, Aso, Hatoyama, Kan, Noda, Abe
Go deeper