GOP lawmaker, pipeline CEO nervous over steel tariffs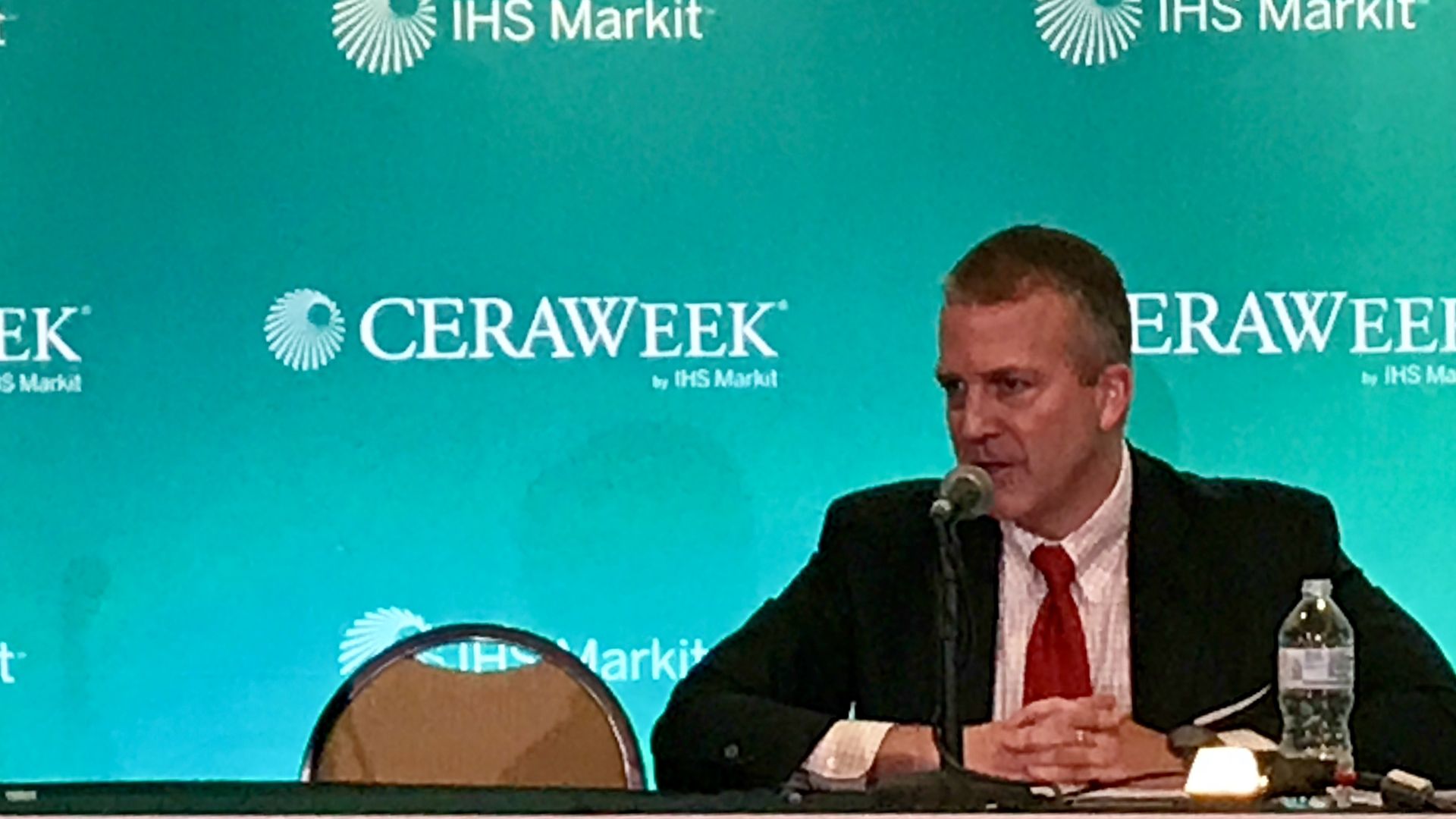 HOUSTON -- A Republican lawmaker and a CEO of a pipeline company expressed concern over President Trump's plans to impose tariffs on steel at an energy confab getting underway today in America's oil capital.
The bottom line: Expect this to be one of the most prevalent themes here at the conference, called CERAWeek by IHS Markit, coming just a few days after the tumultuous announcement out of the White House last week.
Fast facts: The oil and gas industry is heavily dependent upon steel to construct pipelines to move their products. Much of the steel used is imported, largely because the type of steel used is not readily available in America.
Quoted:
"Right now the approach seems to be splitting our allies apart."
— Sen. Daniel Sullivan, Republican from Alaska
"We don't think it would be appropriate to put a tariff on something you can't buy here in the United States... We'll survive no matter what. It's a thornier issue than printed in the headlines."
— Gregory Armstrong, CEO and chairman of Plains All American Pipeline
The intrigue: Those comments came during the opening event at the conference, hosted by IHS executive and energy historian Daniel Yergin. The question came toward the end of Yergin's conversation with Sullivan and Armstrong, but it was what everyone was waiting for: "And I guess I should ask you what you think about tariffs. Who wants to go first."
Go deeper