Two populists vie for power after Italian election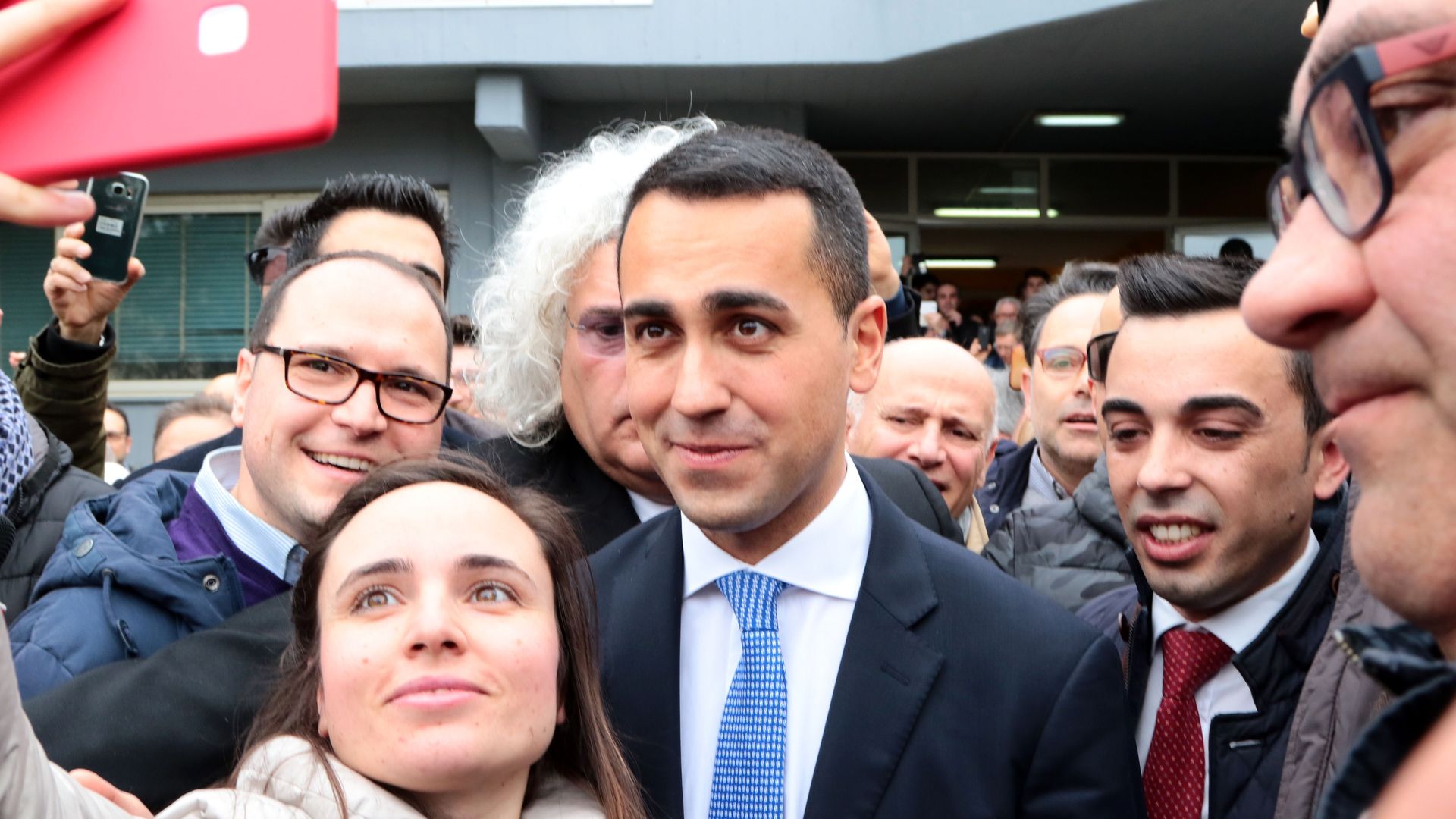 Two populists are claiming they won the right to govern Italy in Sunday's parliamentary elections, which marked a crushing defeat for the governing center-left and a humbling result for Silvio Berlusconi's center-right Forza Italia party.
Breaking it down: Luigi Di Maio, 31, heads the anti-establishment Five Star movement, which secured a projected 231 seats — by far the most of any single party. Matteo Salvini, 44, leads Lega, which won a projected 123 seats on an anti-immigration platform and emerged as the biggest member of a right-wing bloc that won a plurality of the votes.
What we know: The parties that performed best ran against immigration, the establishment and European integration. For those who had hoped the populist tide in the West that had swept in Donald Trump and Brexit was receding, this is a troubling outcome.
What we don't know: What Italy's next government will actually look like, and who will lead it. There are several potential coalitions with the 316 seats needed for a governing majority, but no agreement appears imminent.
Potential outcomes
Populists unite: If Di Maio and Salvini can come to an agreement they'd have a comfortable majority, but that outcome is far from guaranteed.
Populists + Forza: If the right-wing bloc stays together, Berlusconi's Forza Italia could join Five Star and Lega (aka Lega Nord or the League) in a governing coalition that would have 450+ seats.
Grand coalition: The right-wing bloc plus former Prime Minister Matteo Renzi's center-left Democrats would total a projected 327 seats, but a senior Democratic leader has said the party plans to move into the opposition after a "clear defeat," the Guardian reports. The Democrats have also ruled out joining with Five Star.
New elections: President Sergio Mattarella, a moderate, has great power over the shape of the next government. If no workable coalition can be cobbled together, he could leave Prime Minister Paolo Gentiloni in office and call for new elections later this year.
Go deeper