Rudy Giuliani's tasteless Hillary joke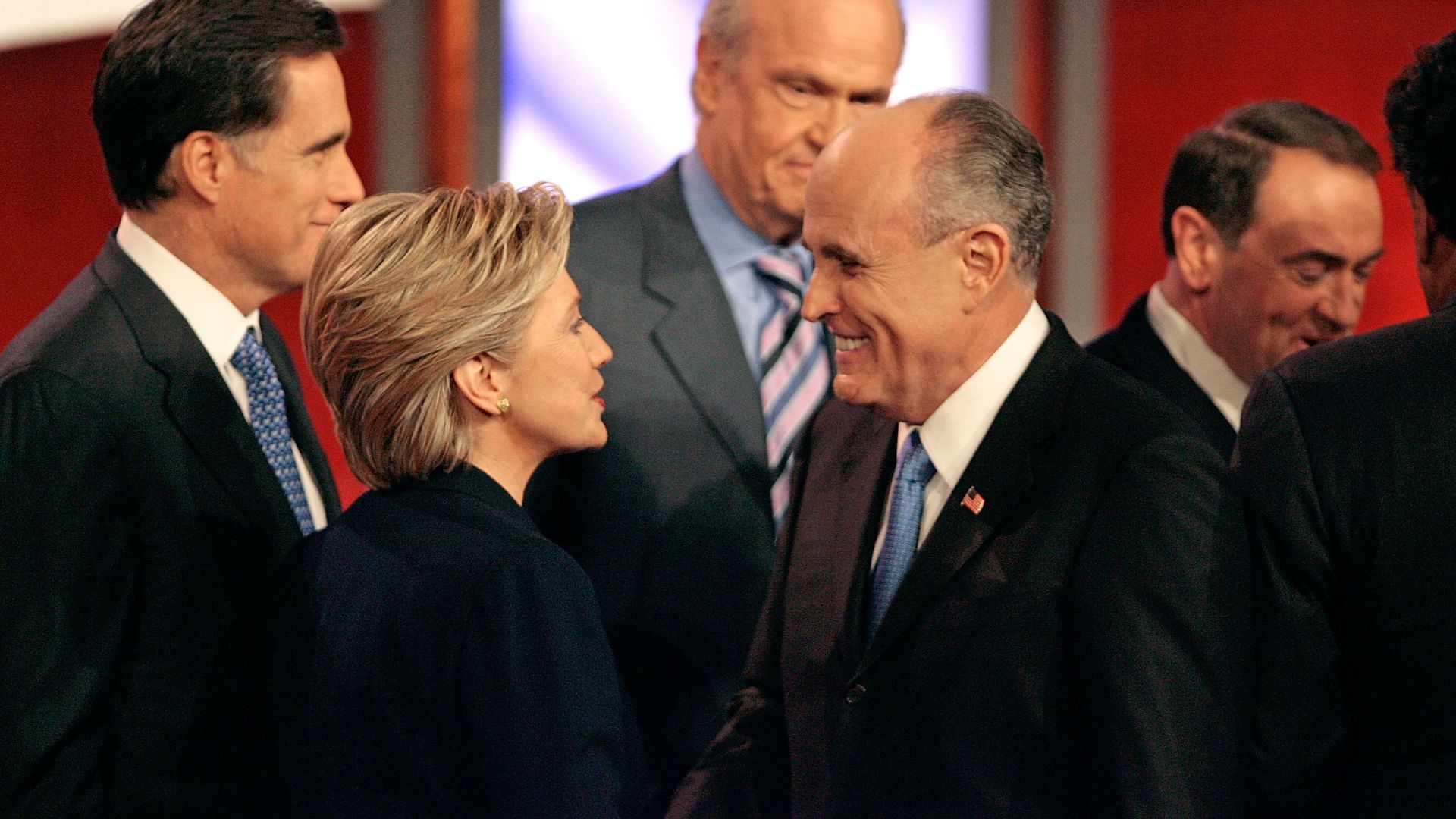 On Friday night, President Trump entertained around 250 Republican donors in his Mar-a-Lago ballroom. Spotted in the audience: Trump's lawyer Michael Cohen, who recently admitted to paying $130,000 to porn star Stormy Daniels.
The most shocking moment of the evening came when Trump brought his old pal Rudy Giuliani onto the stage.
Giuliani told the crowd he had been down there for Trump's wedding.
"Hillary was also here," he said, according to two sources in the room, "and she actually fit through the door."
The crowd gasped. I'm told Giuliani's wife gave him a "most foul look." Trump later told the audience: "I'm just glad I didn't say it."
Get more scoops like this by signing up for Sneak Peek and our other Axios newsletters.
Go deeper