Trump's tariffs strain oil ties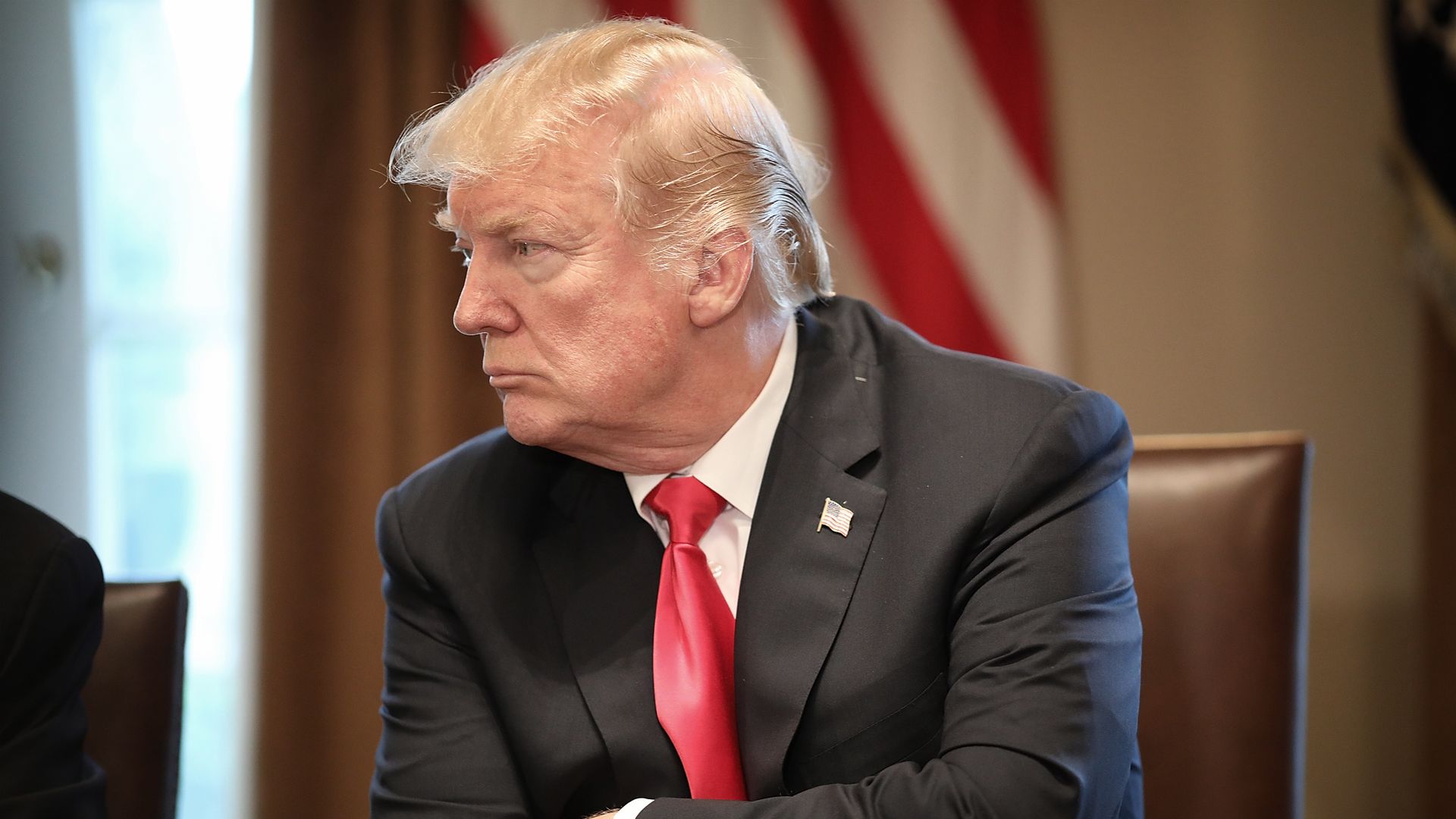 Remember when my Axios colleague Amy Harder wrote this week about simmering trade tensions between President Trump and the oil-and-gas industry? Well, they're boiling over now that Trump is preparing to impose steep tariffs on steel imports (25%) and aluminum too (10%).
Why it matters: The action underscores how Trump's professed support for oil-and-gas producers is colliding with his super-hawkish trade stance — and the president's trade desires are winning the day right now.
Industry reaction: The oil-and-gas industry, which uses imported steel for an array of operations, bashed the move. Solar energy players also voiced concern that the tariffs could boost project costs.
American Petroleum Institute's Jack Gerard calls it "inconsistent with the Administration's goal of continuing the energy renaissance and building world class infrastructure."
Reuters looks at the other industry lobbying groups that attacked the move, and also note a tangible effect — reporting that it will factor into Exxon's decision about whether to expand its refinery in Beaumont, Texas.
A spokesman for the Solar Energy Industries Association says that some installation companies have told the trade group that the steel penalties could drive up project costs as much as two cents per watt to utility-scale projects.
Greentech Media describes how the the tariffs could affect renewable power and energy storage.
The politics: ClearView Energy Partners, in a note yesterday, points out that Trump already won most states where oil-and-gas production is a significant share of GDP.
"As a result, economic risks for oil producers may not look like existential threats to White House campaign officials considering President Trump's possible 2020 reelection bid or Republican efforts to defend House and Senate seats (the bigger risks are the GOP seats in states the President didn't win)," they write.
Go deeper:
Go deeper