The Kushner loan story is missing a smoking gun
Jared Kushner this week was hit with allegations of self-dealing, based on revelations that his family business received large loans from investment firms whose top executives previously met with Kushner in the White House.
Bottom line: This is an appearance of conflict without evidence of actual conflict.
One of the allegations relates to a $184 million floating-rate loan made by Apollo Global Management to Kushner Companies, to refinance the mortgage on an office tower in Chicago.
So let's dig into it:
What is the loan?
The building in question is 225 West Randolph Street, an 850,000 square-foot facility that is fully leased to AT&T through the end of 2022. That date is important because it:
Corresponds to the fully-extended maturity of Apollo's loan; and
Suggests that the loan is based on a viable credit, rather than on some speculative snake oil. If AT&T bails, then Kushner Cos. either finds a new lender or hands the prime West Loop real estate over to Apollo.
To be sure, 225 West Randolph has been a tough investment for the Kushners. They bought it right before the financial crisis, and have repeatedly tried to sell it without success. But a big part of Apollo's model is to get into special situations, and this isn't a particularly sticky wicket by its standards.
The NY Times argues that 225 West Randolph is an out-sized investment for the Apollo fund, noting it is triple the size of typical loans in this particular portfolio.
But this ignores that 10 of the portfolio's 35 senior loans are for $100 million or more, including two that top $200 million.
Moreover, as the size of the overall fund gets larger — $3.7 billion as of last check — it's reasonable to expect larger loans.
"As best as I can tell, there's nothing particularly unusual about this loan," says Glenn Shorr, an equity analyst who covers Apollo for Evercore ISI. "It's fully consistent with what Apollo does."
What is the conflict?
The issue isn't so much the loan itself, so much as that it came after Jared Kushner — who did not fully divest from his family's real estate business — had several meetings and phone calls with Apollo Global Management co-founder and senior managing director Josh Harris.
The two also bumped into each other last summer at a party in the Hamptons, which hasn't been previously reported.
Apollo insists that the meetings were purely about policy issues like infrastructure, in which Apollo has expressed investment interests, and that the loan was never discussed. Harris is not on the investment committee nor board of Apollo Commercial Real Estate Finance, the publicly-listed lender in question (although he does help lead parent company Apollo Global Management).
Moreover, Apollo is hardly the only large investment firm that lends to Kushner Companies. Nor is Citigroup, which also was discussed in the NY Times article. Just look at all of the "partners and lenders" listed on the Kushner Cos. website: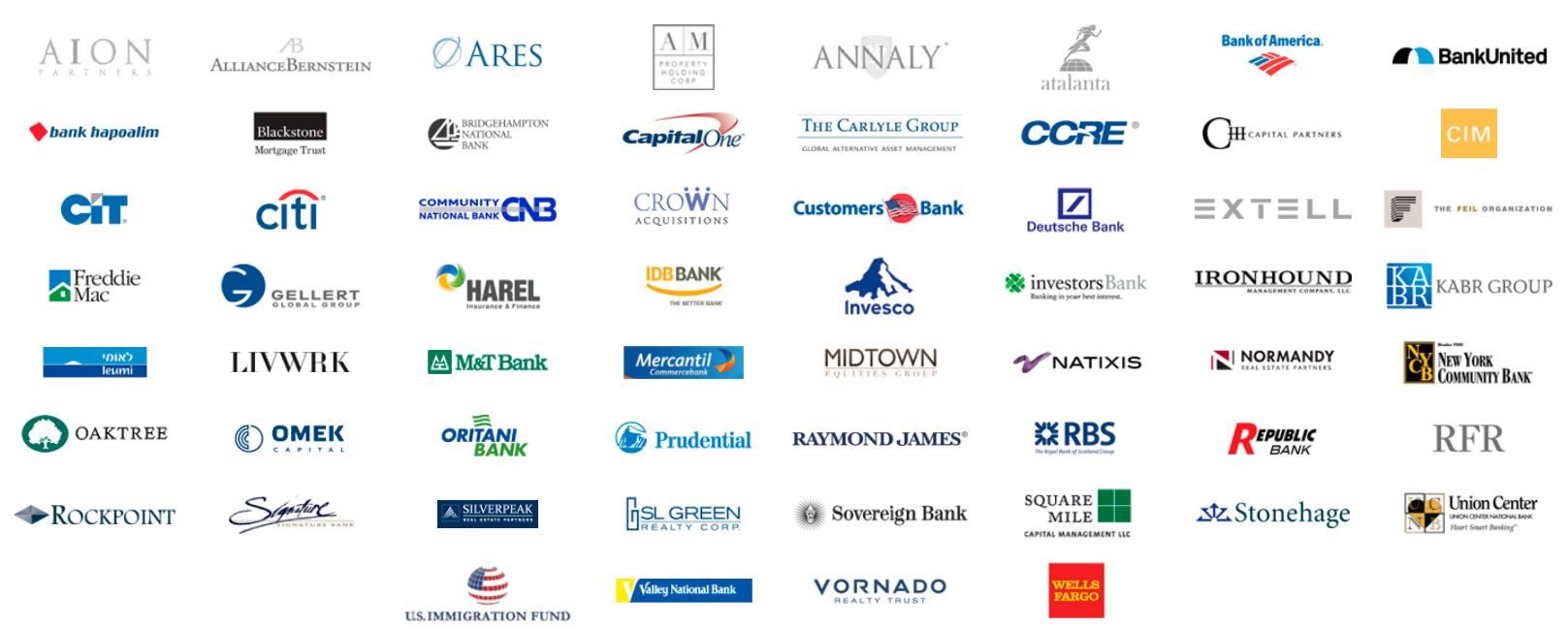 It's almost more unusual for a large real estate lender to not work with Kushner Cos than to work with it.
None of this guarantees that Kushner and Harris didn't discuss some sort of quid pro quo, but there is no evidence that they did and plenty of reason to believe that this loan would have still happened absent a Trump presidency.
But, but, but...
Even if the loan was on the level, it doesn't absolve either Kushner or Apollo of their obliviousness.
Kushner's original sin of not fully divesting from his family business makes him an easy mark for conflict of interest charges — just today there's another one — given that his job does require that he meet with captains of industry like Harris.
This story is a self-inflicted wound, and was entirely predictable.
And investment firms like Apollo need to stop doing business with Kushner or Trump companies so long as this administration is in power, even if that means they can't get their feet back in the door later.
Go deeper