Gowdy seeks answers from Carson after reports of costly decorations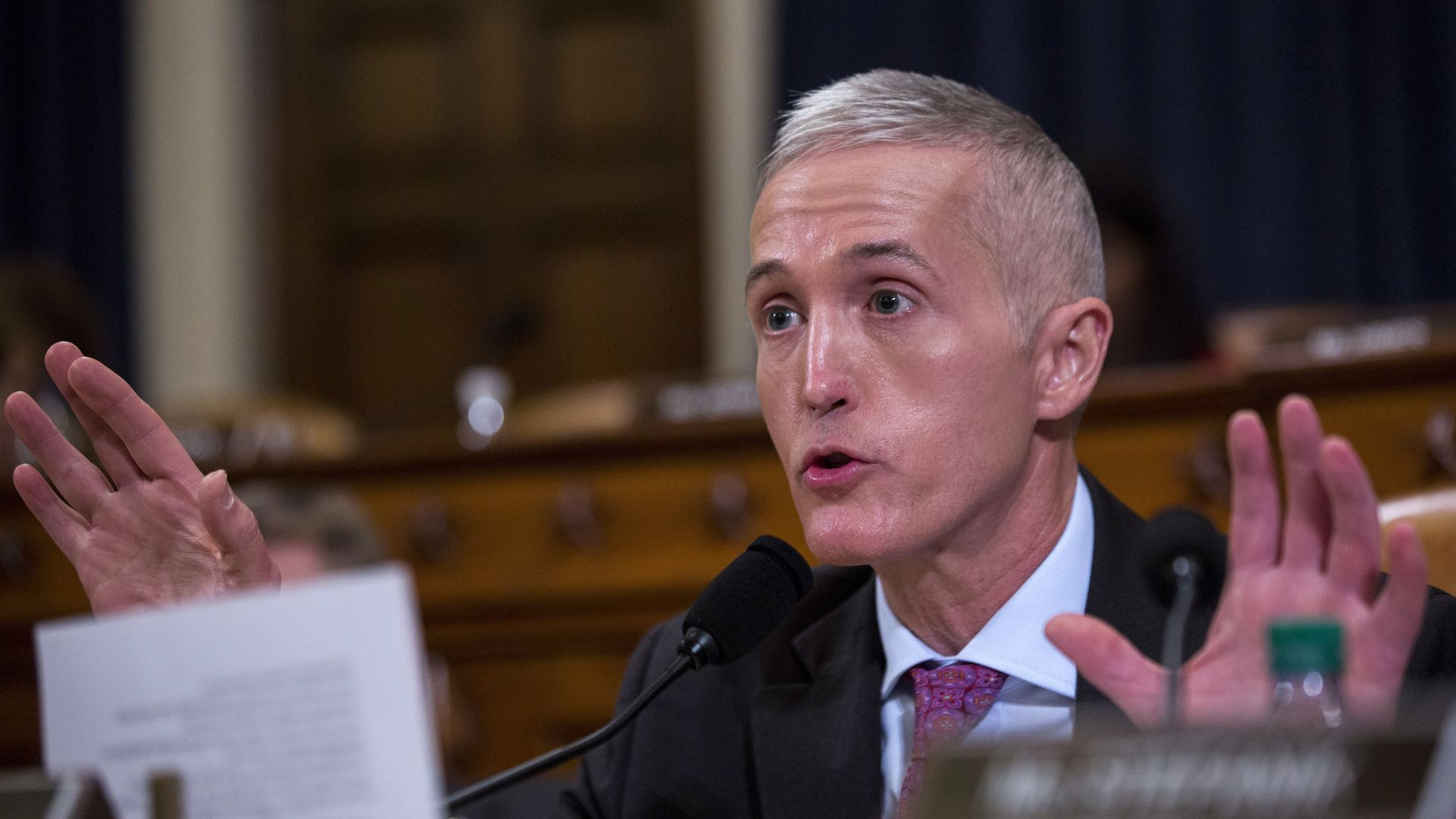 Rep. Trey Gowdy, the House Oversight Committee chairman, on Wednesday asked Housing and Urban Development Secretary Ben Carson to release all communications and documents relating to allegations by a senior agency official who claimed she was demoted and replaced after raising concerns over expensive spending at the agency.
Why it matters: Gowdy's request comes a day reports said that HUD officials used $31,000 to purchase a dining set for Carson's office last year. The South Carolina Republican asked Carson to submit receipts of redecorating and furnishing expenses between January and December 2017. He also asked Carson to arrange a briefing with his panel after submitting the documents.
The backdrop: Helen Foster, the high-ranking official, said in a complaint filed to the Office of Special Counsel that she was targeted after flagging the fact that redecorating plans for Carson's office exceeded the legal spending limit, the Guardian reported Tuesday. She also claimed retaliation for exposing a $10m budget shortfall.
Foster was reportedly demoted in July 2017 without warning or explanation and was given a new role in October.
Go deeper