Report: Kushner company got big loans after execs had White House meetings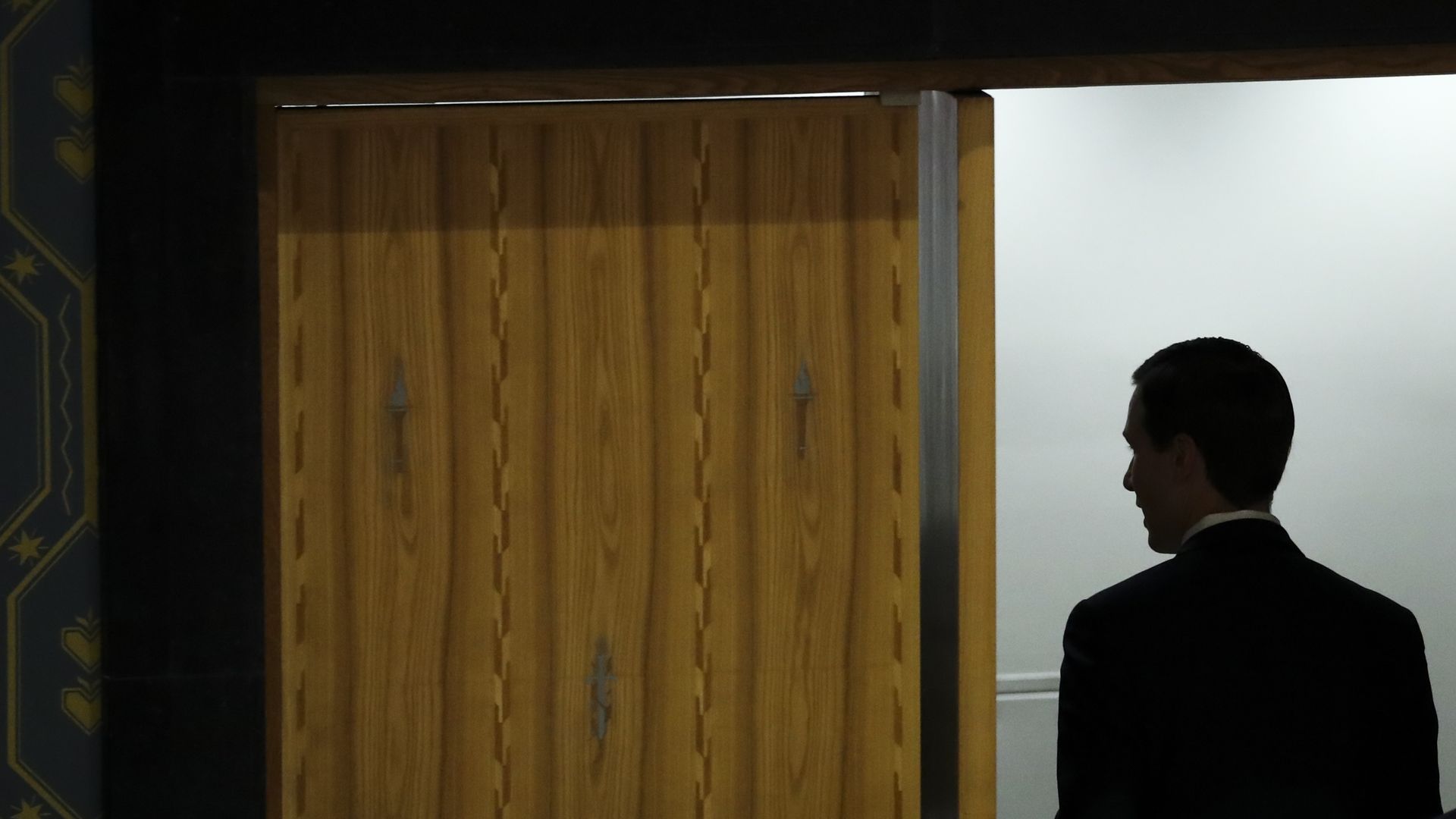 The New York Times reports that Jared Kushner's family's business, Kushner Companies, received substantial loans from companies after Kushner attended White House meetings with their executives.
Why it matters: "There is little precedent for a top White House official meeting with executives of companies as they contemplate sizable loans to his business, say government ethics experts," per the Times. Kushner stepped down as CEO from the company when he joined the White House, but has "retained a vast majority of his interest."
The loans received include one for $184 million from Apollo Global Management, which was in talks with officials over infrastructure policy, and another for $325 million, from Citigroup, following a White House meeting with Kushner and the CEO last year.
A spokesman for Kushner's lawyer Abbe Lowell, Peter Mirijanian, told the Times that Kushner "has taken no part of any business, loans or projects with or for" his family company since he became a White House official.
Former director of the Office of Government Ethics, Don Fox, told the NYT: "Why does Jared have to take the meeting? Is there not somebody else who doesn't have these financial entanglements who can brainstorm freely with these folks?"
Go deeper: Trump family vs. John Kelly
Go deeper