Spotify files for its unusual IPO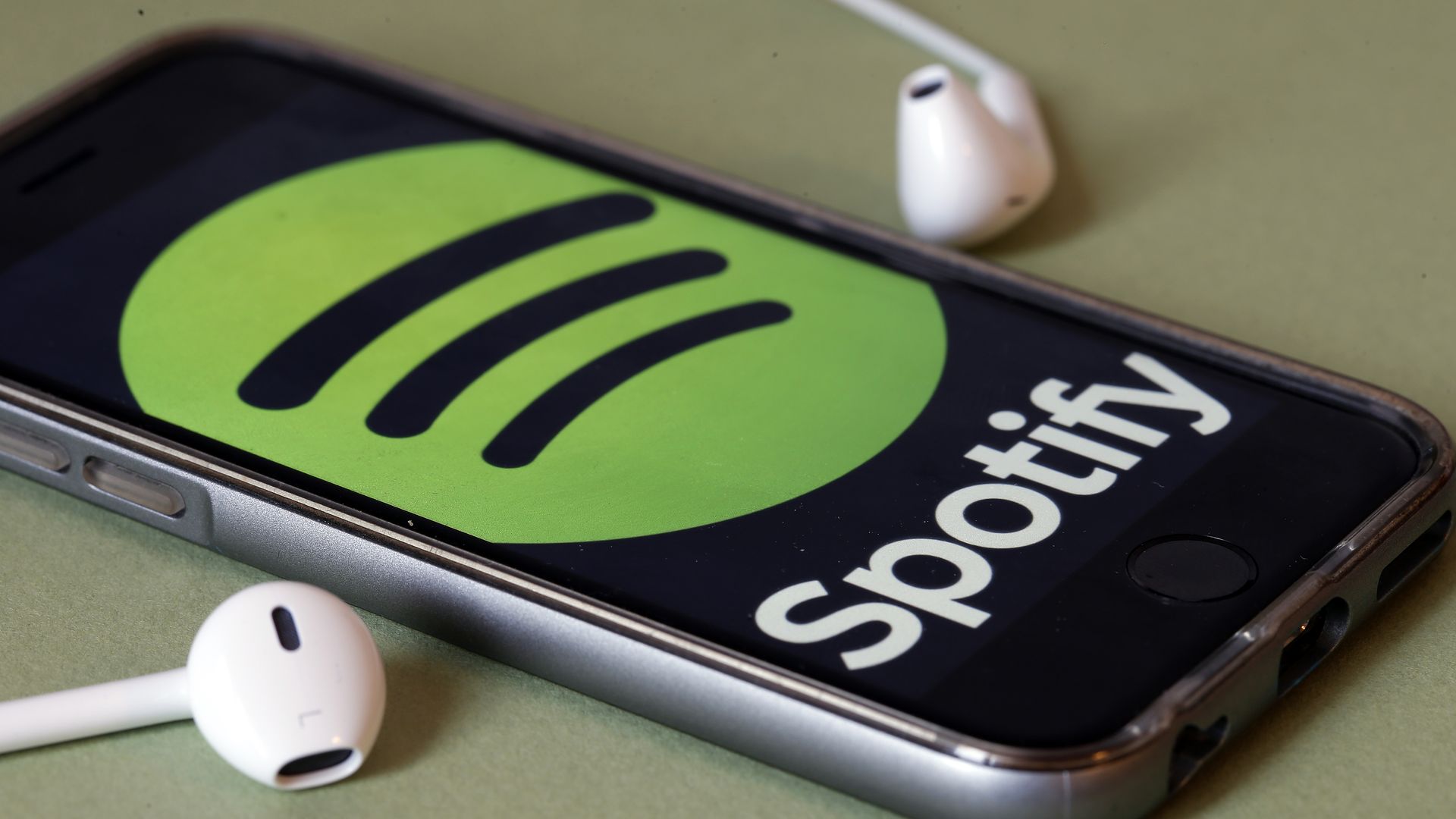 Music streaming giant Spotify today filed for a $1 billion IPO, although that figure is likely a placeholder that will change. Axios had previously reported on the company's confidential filing, but the new paperwork is public.
Why it matters: Spotify plans to utilize a direct listing instead of a traditional float, which explains why no banks are listed as underwriters (although Morgan Stanley is serving as financial advisor). If successful, it could change how well-known tech companies go public.
Per the F-1 document:
As this listing is taking place via a novel process that is not an underwritten initial public offering, there will be no book building process and no price at which underwriters initially sold shares to the public to help inform efficient price discovery with respect to the opening trades on the NYSE...
This lack of an initial public offering price could impact the range of buy and sell orders collected by the NYSE from various broker-dealers. Consequently, the public price of our ordinary shares may be more volatile than in an underwritten initial public offering and could, upon listing on the NYSE, decline significantly and rapidly.
Pay particular notice to that last part about possible price volatility, particularly as Tencent is the only shareholder restricted from selling shares once Spotify lists.
The unprofitable company reports nearly $5 billion in revenue for 2017, compared to $3.6 billion in 2016. It lost around $1.46 billion in 2017, and had $582 million of cash available at year-end. Given that this is a direct listing from existing shareholders, Spotify itself won't generate proceeds for its own coffers.
Spotify plans to trade on the NYSE under ticker SPOT.
Spotify was most recently valued by private investors at $19 billion, and lists major shareholders like CEO Daniel Ek (25.7% of ordinary shares), Tencent (7.5%), Tiger Global (6.9%), Sony Music (5.7%) and Technology Crossover Ventures (5.4%).
Europe remains its largest market, representing 37% of its total user base.
Average use was up 13% in Q4 2017 over Q4 2016, to 25 content hours each month.
Companies like Spotify that file confidentially must wait around three weeks before launching a road show (something Spotify isn't doing), so it's likely that the big day will come in March.
Spotify also took the unusual step of sharing the historical prices at which its ordinary shares have traded in private transactions. At the most recent high mark, it would theoretically give the company a fully-diluted value of around $28 billion (although those prices may have been artificially inflated by limited supply). At the low mark for the past 12 months, the figure would drop below $18 billion.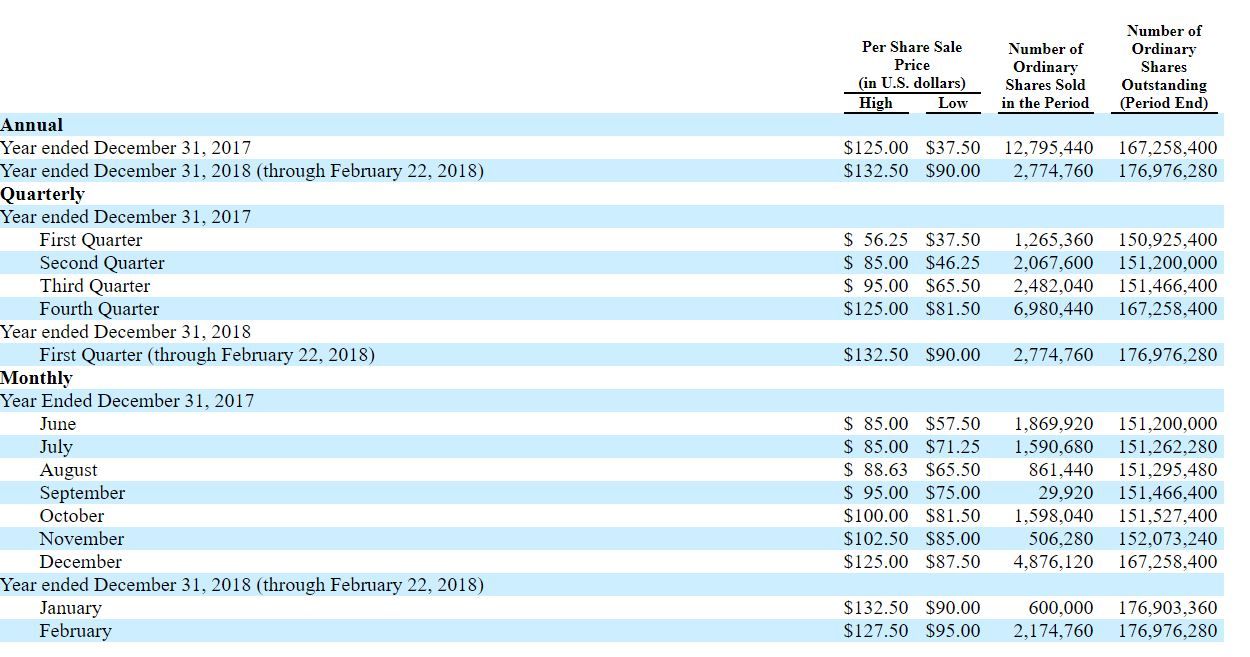 Go deeper