FCC to vote on infrastructure rule changes to speed up 5G networks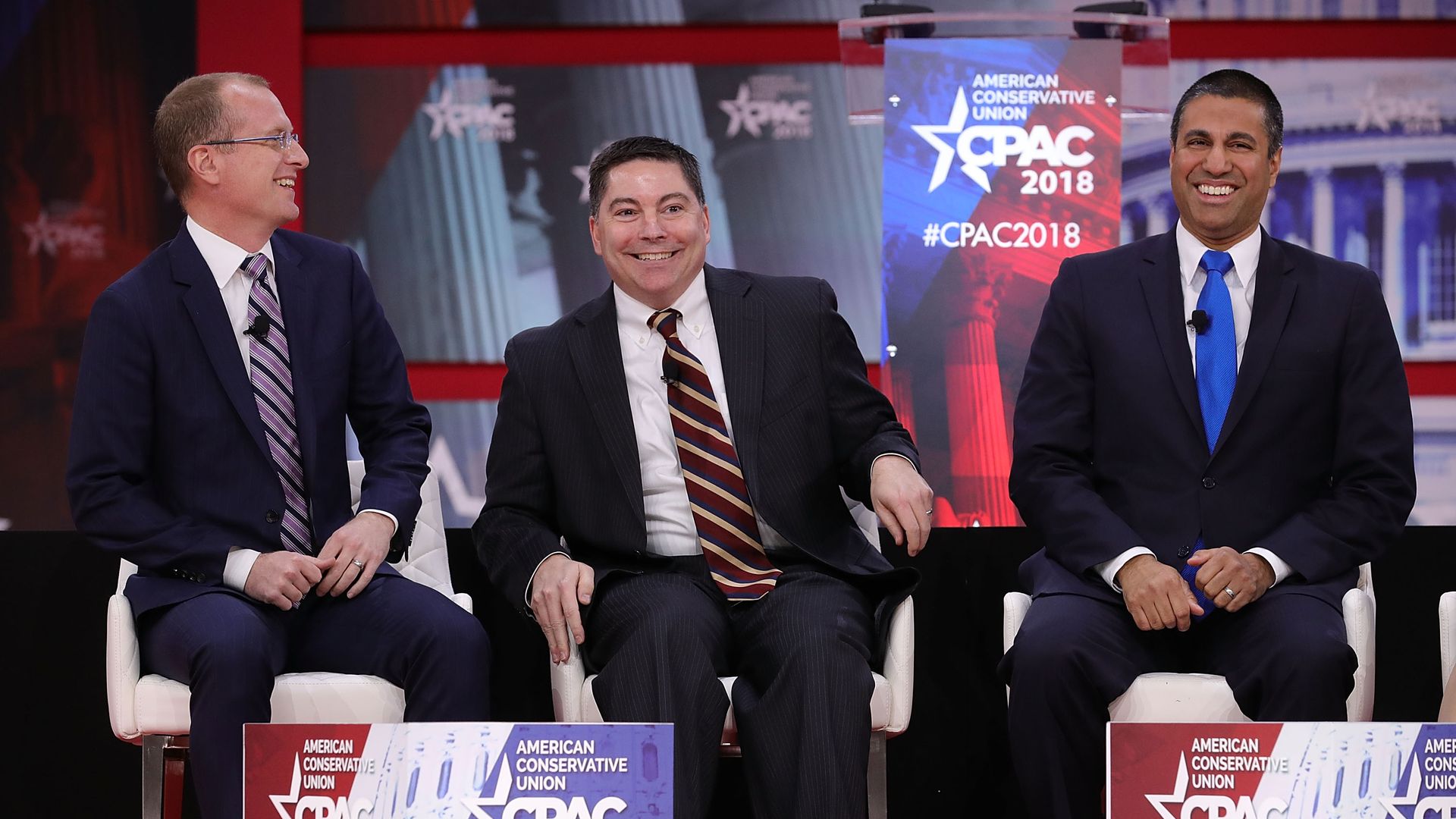 The FCC will vote in March on whether to eliminate certain requirements for building wireless infrastructure to help speed up the development of super-fast 5G networks.
The details: Republican Commissioner Brendan Carr announced that the agency would vote on whether to effectively exempt smaller transmitters crucial to 5G from reviews related to their environmental and historic preservation impact. They'll also limit a permitting process for larger construction projects linked to wireless.
The bigger picture: 5G networks require more transmitters and cell-sites to be placed on buildings, streets and other structures. AT&T, Verizon Wireless and T-Mobile are all racing to build out 5G networks, and they've been pushing for the FCC to speed up the process it takes to get new infrastructure and equipment approved.
Go deeper