Carson has $31K dining set in his office, paid for by taxpayers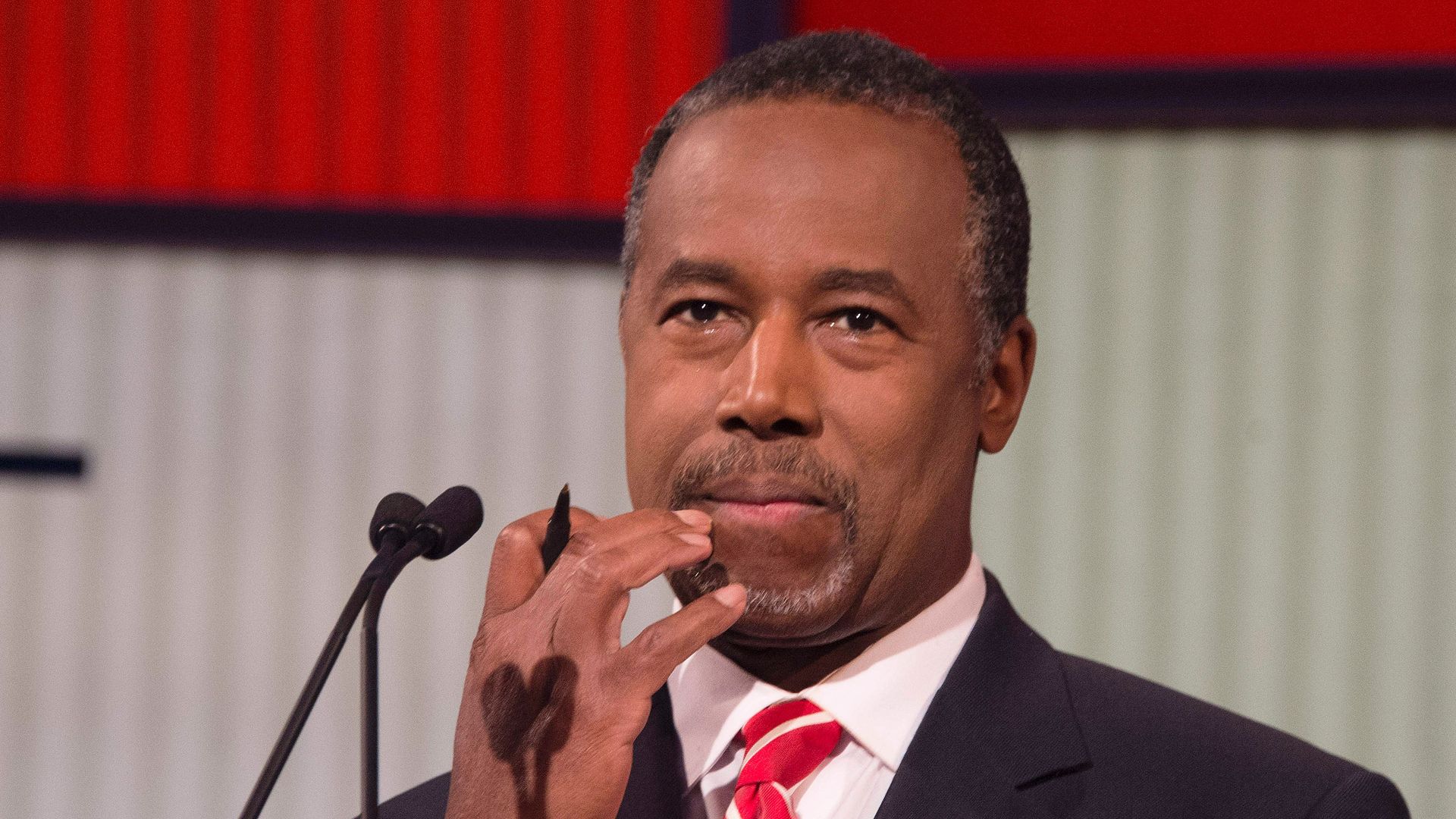 The Department of Housing and Urban Development used $31,000 to purchase a custom hardwood table, chairs and a hutch for Secretary Ben Carson's office late last year, per The Guardian.
The agency didn't seek congressional approval for the purchase, even though federal law mandates authorization from lawmakers to "furnish or redecorate the office of a department head" if the total cost is over $5,000, per the New York Times.
What they're saying: A HUD spokesman told the Times that Carson "didn't know the table had been purchased" but doesn't think it's overly expensive and has no plans to return it, the Times said.
Why it matters: Carson is also facing scrutiny and a probe by his agency's inspector general into his son's involvement in an agency-sponsored listening tour in Baltimore last year. Attorneys at the agency had reportedly warned both that it could be conflict of interest.
Go deeper