Saudi reforms: Woman appointed to senior government post in rare move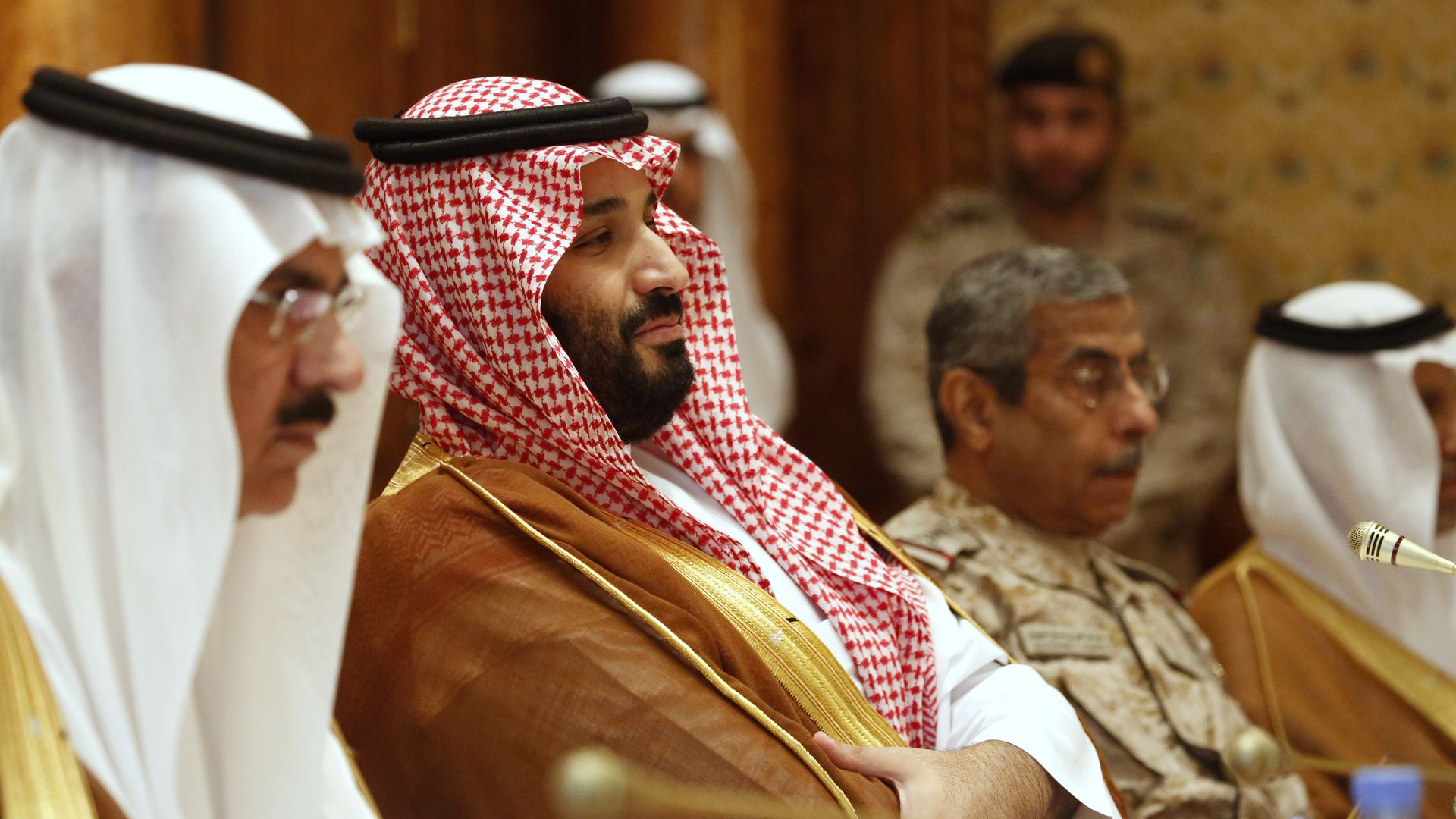 Saudi Arabian Crown Prince Mohammed bin Salman appointed a woman to a high-level government position on Monday, Reuters reports, an exceptionally rare move in the kingdom. Tamadur bint Youssef al-Ramah was designated as deputy labor minister, per Reuters.
Why it matters: This follows a string of reforms in the Kingdom, in which women are now allowed to drive and were able to attend a soccer game earlier this year.
But, but, but: Saudi Arabia remains one of the most repressive countries in the world for women.
Go deeper