New warnings on liquified natural gas infrastructure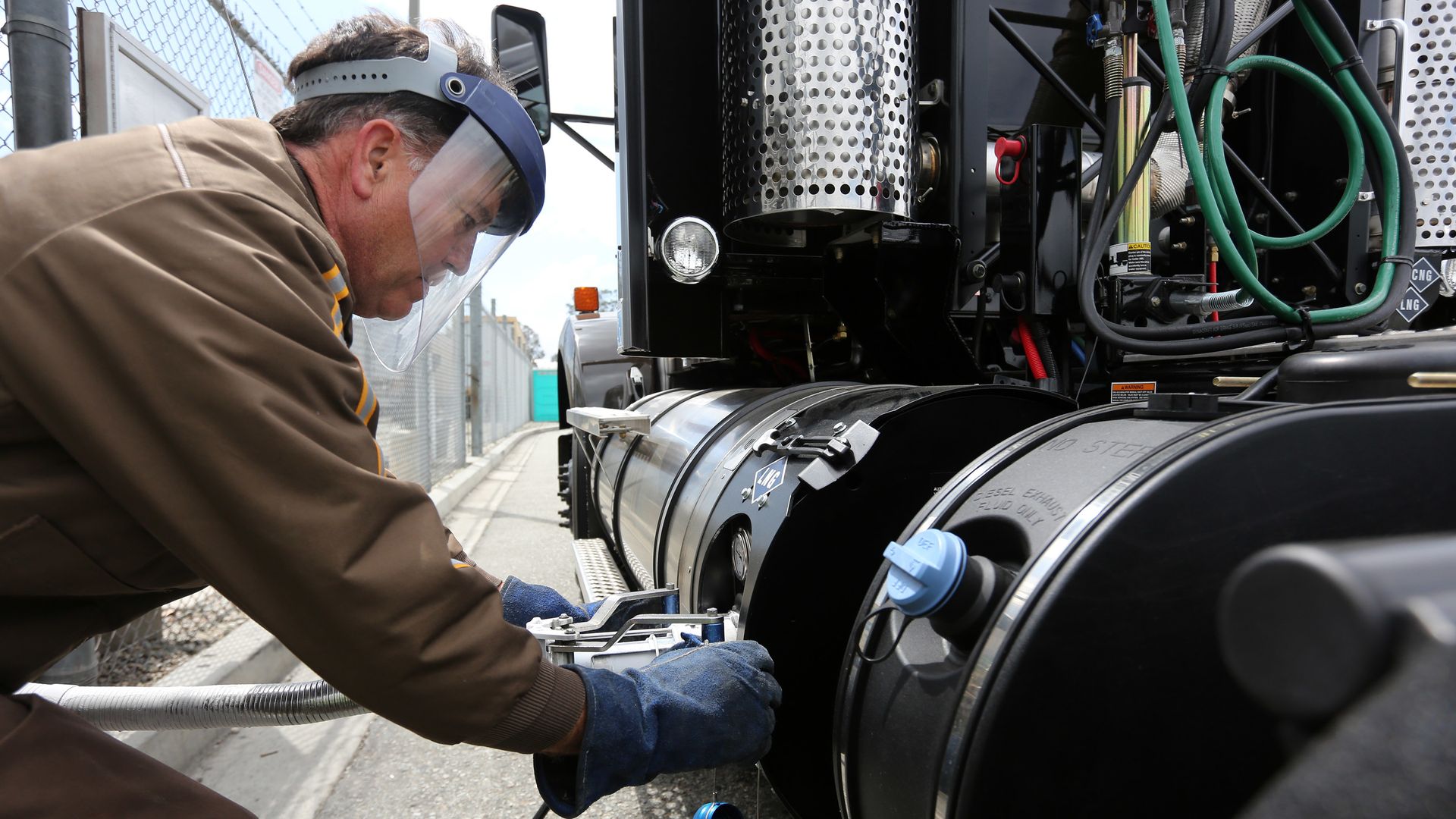 A company planning to export liquefied natural gas from the Gulf Coast will warn lawmakers this morning that surging U.S. gas production could become "stranded" absent bigger investment in pipeline and LNG infrastructure.
On the record: In testimony prepared for a House Natural Resources Committee hearing today on the geopolitics of LNG, Tellurian president Meg Gentle says the government plays a key role in both laying the infrastructure groundwork for exports and offering a supportive and efficient regulatory environment.
"The U.S. clearly enjoys many advantages, but our valuable supply stands at risk of being left behind if we don't build infrastructure now."
—
Tellurian president Meg Gentle
By the numbers: Gentle says her company plans to invest $29 billion in infrastructure. But, she says more is needed — an estimated $170 billion is required in initial investments industry-wide.
Why you'll hear about this again: The U.S. is poised to become a key player in global LNG markets. Exports from the Gulf Coast that began in 2016 with Cheniere Energy helped the U.S. recently become a net gas exporter.
Pipeline exports are currently much larger. But the Energy Information Administration's long-term forecast shows LNG increasingly dominating the nation's gas trade.
Shell's global warning: In a report yesterday, Shell points out that final investment commitments in LNG projects worldwide have stalled since 2015. And, this creates the risk of a supply-demand gap opening in the mid-2020s.
The problem, Shell says, is a "mismatch" — customers want shorter and smaller contracts, but that does not bring the kind of certainty that supports investment commitments for massive new supply projects.
Go deeper: CNBC breaks down Shell's analysis here.
Go deeper