Report: Countries have discussed how to manipulate Kushner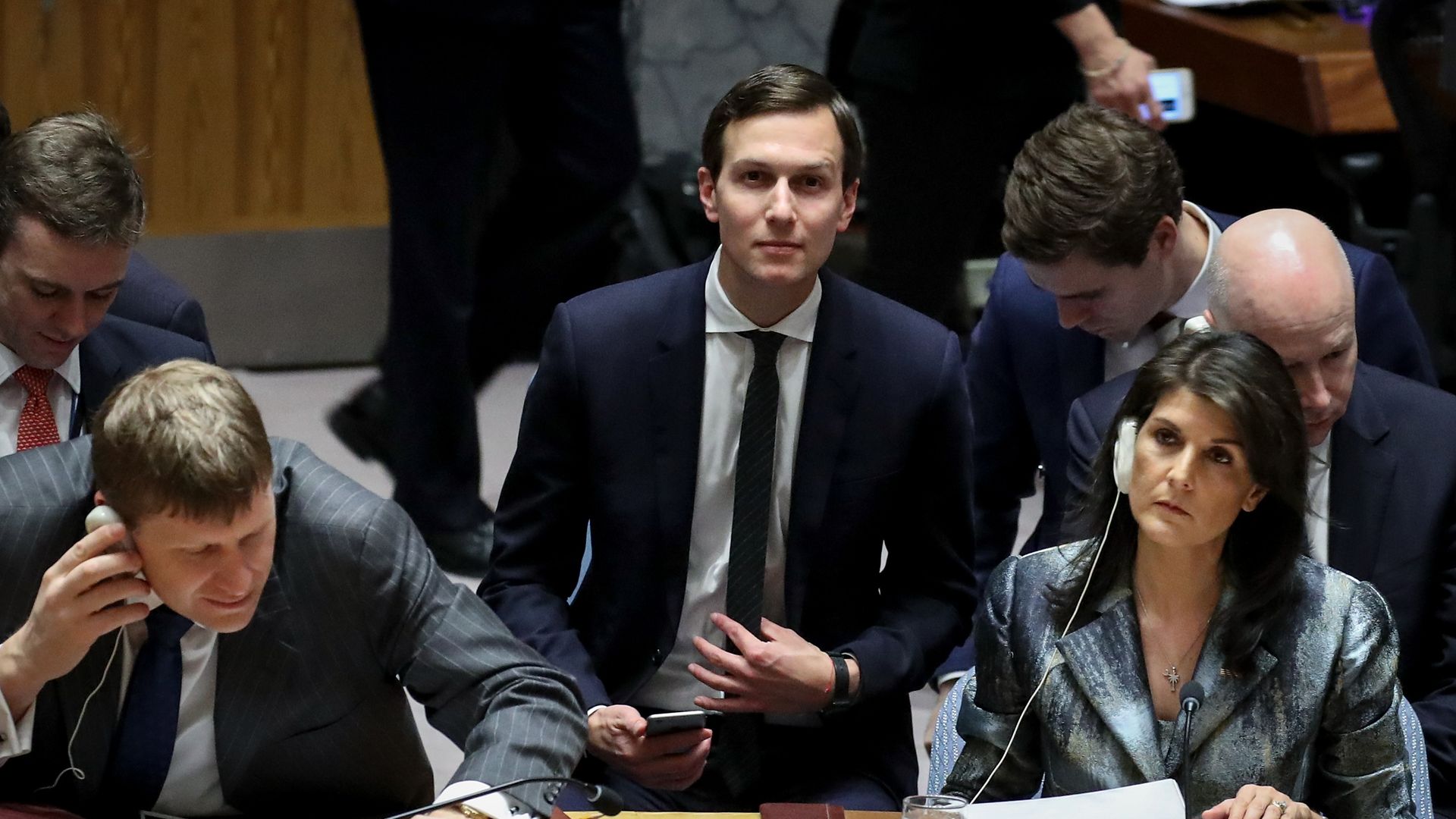 The Washington Post is reporting that at least four countries have discussed how they could manipulate Jared Kushner by taking advantage of his various "business dealings, financial difficulties and lack of foreign policy experience," citing current and former U.S. officials who have been briefed on the situation.
Why it matters: After news that Kushner was stripped of his "top secret" security clearance, the Post reports that White House officials were worried he was "'naive and being tricked' in conversations with foreign officials." Such concerns have drawn criticism, particularly as he has been a key White House point man on international issues, particularly Middle East peace efforts.
Go deeper