Slovak journalist's murder likely linked to corruption investigations: police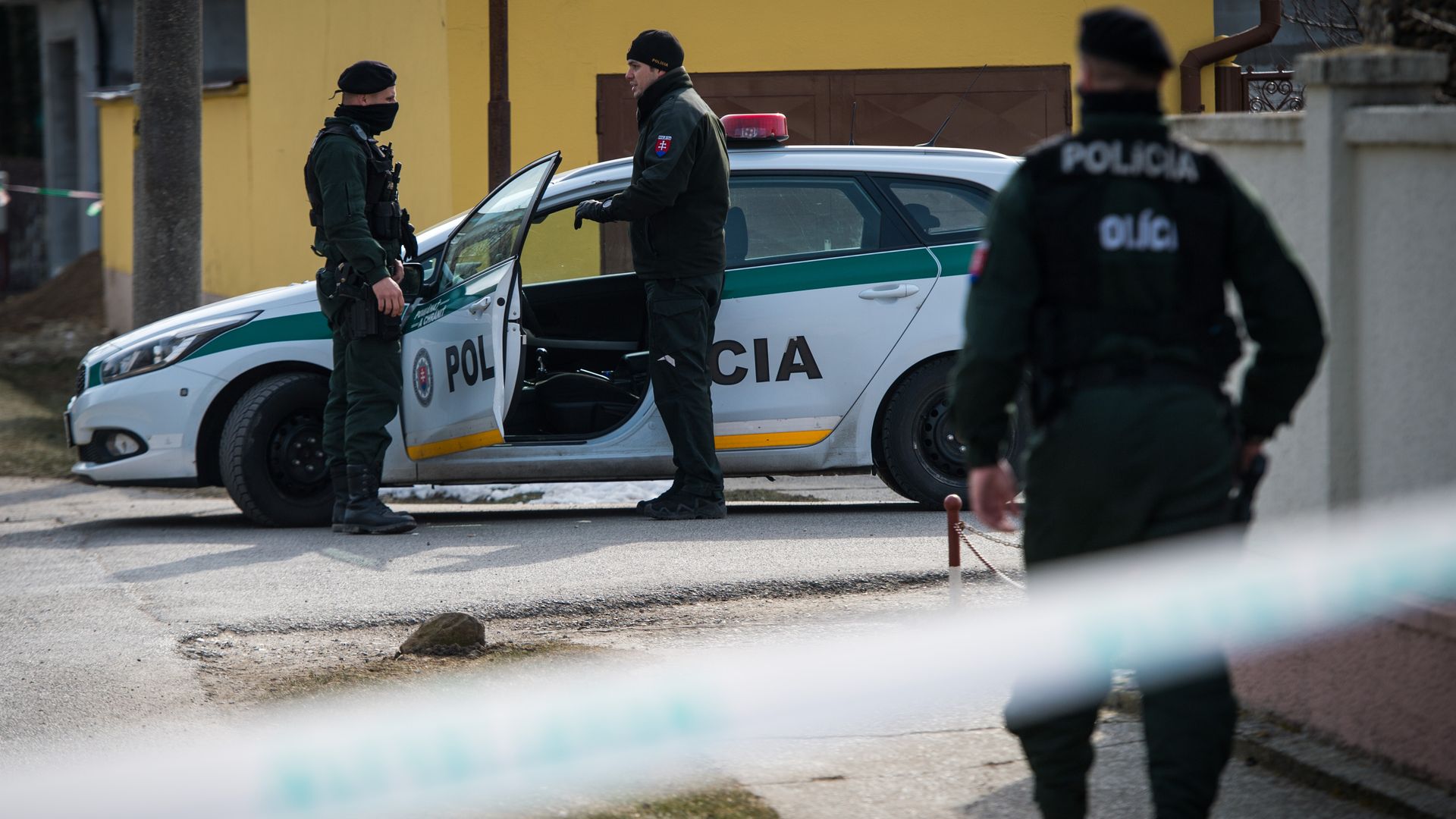 The murders of Slovak investigative journalist Jan Kuciak and his partner over the weekend have sent shockwaves around Europe, and Slovak national police have now said their deaths were likely connected to Kuciak's investigations into corruption in Slovakia. Axel Springer, publisher of the news portal Aktuality.sk where Kuciak worked, has also said the killings appear related to his work.
Why it matters: Slovakia, a member of the E.U. since 2004, has never managed to rid itself of the corruption that is the inevitable result of close ties between the politicians and tycoons who dominate much of the economy. Hostility toward the press by politicians has been rising and many observers say it was only a matter of time before a murder like this happened.
Press freedom is falling in Slovakia, where the oligarchs now own much of the media and the politicians have taken steps to weaken the press.
Prime Minister Robert Fico in November 2016 described several journalists as "filthy anti-Slovak prostitutes" after being quizzed about a corruption case.
Defamation in Slovakia is punishable by up to eight years in prison, making it the harshest penalty for this offense in the EU. Many legal actions against journalists have been brought by businessmen, politicians and judicial officials.
The latest
Kuciak, 27, was found along with his partner, Martina Kusnirova, shot dead at their home in the town of Velka Maca, 40 miles east of the capital Bratislava.
Kuciak's last story, on February 9, looked at suspected tax fraud connected to a luxury apartment complex in Bratislava, known as the Five Star Residence.
The suspected use of the apartment complex to commit tax fraud prompted thousands of protesters to demonstrate last year calling for the resignation of the interior minister, Robert Kalinak, a close Fico ally, over his business dealings with its developer. Both men have denied any wrongdoing.
The bigger picture:
The situation for journalists working in Central and Eastern Europe has deteriorated over the last few years.
Reporters Without Borders highlighted in its 2017 World Press Freedom Index the danger of a tipping point in the state of media freedom, and noted that "media freedom has retreated wherever the authoritarian strongman model has triumphed", particularly in Poland, Hungary, Russia and Turkey.
On February 16, a Turkish criminal court sentenced six journalists to life imprisonment for their alleged involvement in a 2016 coup attempt; Turkey has the highest number of journalists in prison in the world.
Go deeper