Natural resource lessons from "Black Panther"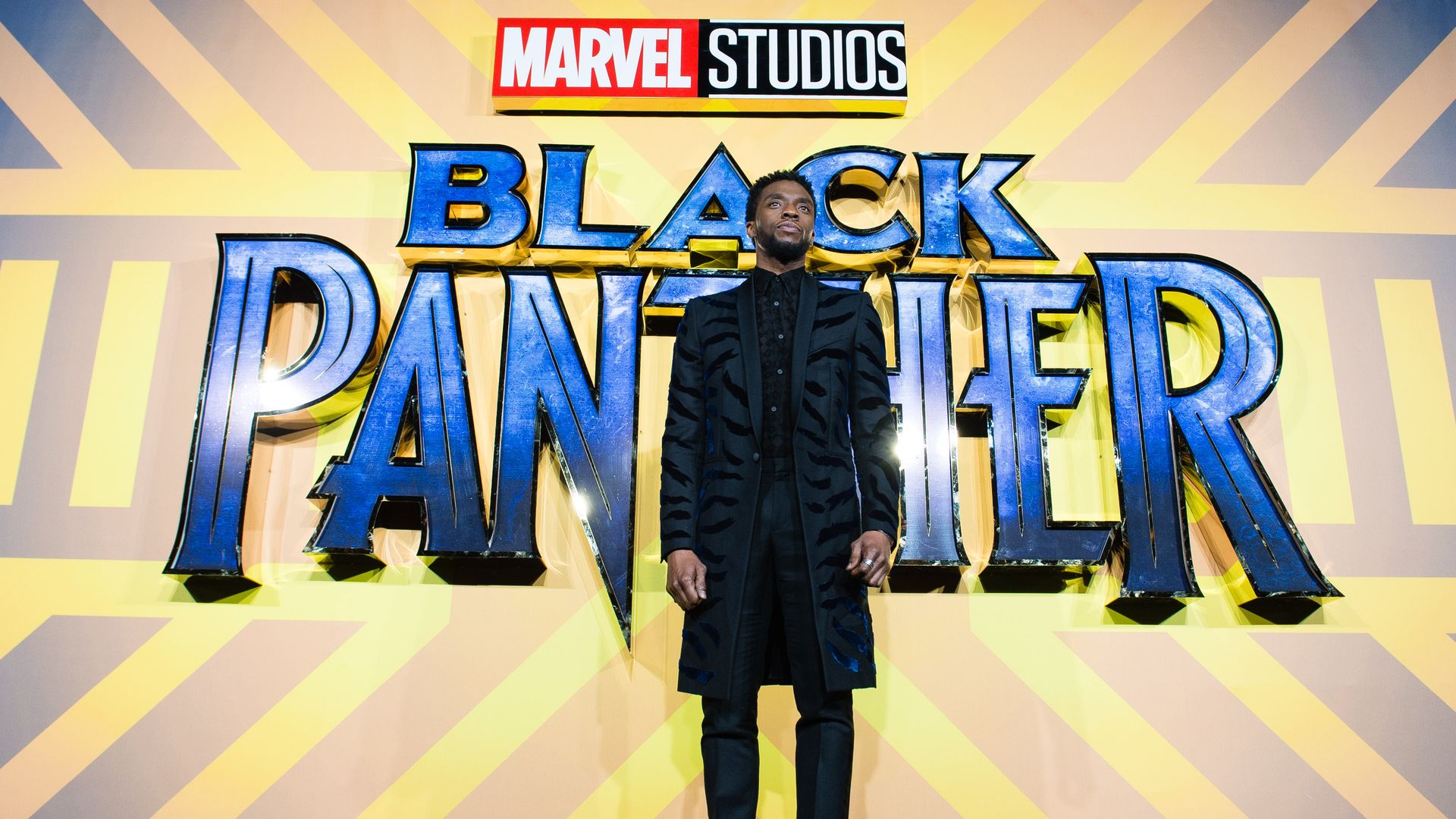 Two Brookings Institution analysts say the acclaimed smash movie "Black Panther" offers lessons for how African countries can transform energy and mineral deposits into lasting public benefits.
Why it matters: The movie is putting fresh attention on how to mitigate or avoid the "resource curse"— the poverty, conflict, and corruption in many resource-rich nations in Africa and elsewhere.
Brookings' Mariama Sow and Amadou Sy look at management of the amazing metal vibranium in Wakanda, Black Panther's fictional African setting.
"[T]he country has wisely made use of the metal to enhance technology and economic development for its people," they write, noting governance features including use of revenues for a social safety net.
But they also suggest trading practices that could provide benefits beyond the isolationist Wakanda's borders.
Two real places to watch: Exxon has found massive oil fields off Guyana's coast in South America, while automakers need increasing supplies of cobalt from the Democratic Republic of Congo for batteries for electric vehicle expansion.
Yes, but: This Bloomberg Gadfly column, which also uses Black Panther as a hook, explores why Congo faces high hurdles to translating its cobalt bounty into a broader public good.
Those hurdles are population size; longstanding civil conflict; the prospect that changes in battery tech will erode demand; and endemic corruption.
Listen deeper: The latest International Monetary Fund podcast looks at a more recently recognized problem: the "presource curse" that can hinder economic growth in countries after petroleum discoveries but before any production occurs.
The expectation of development can lead to poor spending and borrowing decisions that leave a country exposed if energy companies don't ultimately make big investment decisions.
Go deeper