Before and during Parkland shooting, authorities failed to step in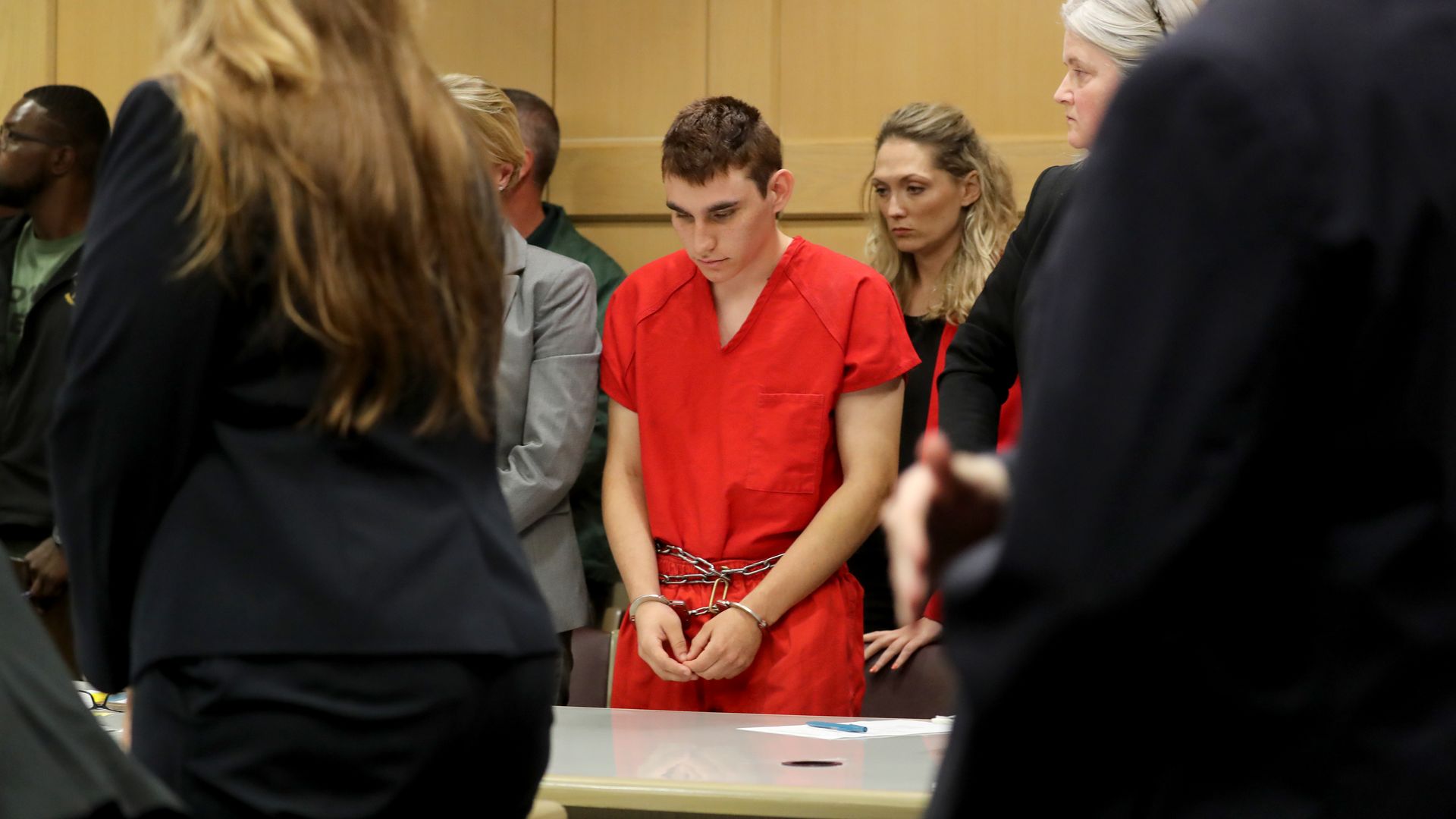 In the aftermath of the Marjory Stoneman Douglas High School shooting that left 17 dead, we've learned of several instances in which authorities failed to step in both before and during the attack.
Why it matters: The more we learn, the clearer it is that the system in place to prevent such tragedies failed.
An armed officer on duty at the high school never went inside to engage the shooter. He has resigned.
Three Broward County Sheriff's deputies delayed engagement. When assisting police arrived from Coral Springs, "not one of them had gone into the school."
A woman warned the FBI in January that Cruz was "going to explode," and gave the FBI specifics about his concerning behavior, the WSJ reports. The FBI did not pass along the information for investigation.
In November, a woman Cruz lived with told the police he got into a fight with her son, and it was "not the first time he put a gun on somebody's head," per the Times.
A separate 9-1-1 call in November notified the Broward County Sheriff's Office that Cruz "could be a school shooter in the making," the NYT reports.
The FBI closed a tip file on Cruz a month after it was received, which said "nikolas cruz" left a comment on a man's YouTube channel, saying: "I'm going to be a professional school shooter."
School officials, mental health counselors, and social workers "documented and dismissed red flags during home visits and school evaluations," USA Today reports.
Two more deputies "are being investigated over whether they mishandled warnings about Cruz in the months before the shooting," the Fort Lauderdale Sun Sentinel reports.
Go deeper