In Florida, a dramatic shift on guns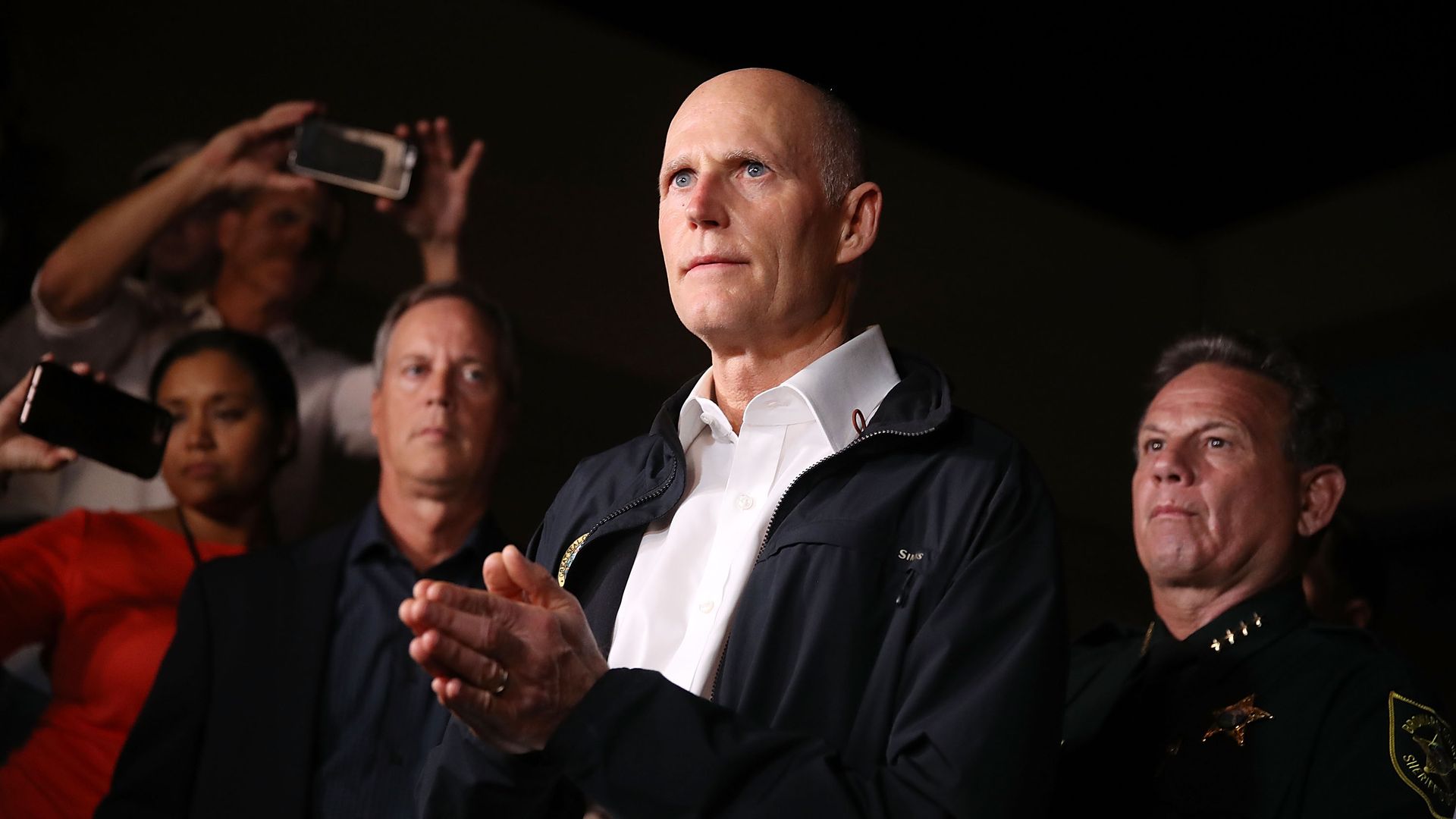 Rep. Brian Mast, a Florida Republican and military veteran, has come out in support of a ban on assault rifle purchases in a NY Times op-ed. That came after Gov. Rick Scott, who has an A+ rating from the NRA and has been a fierce advocate of gun rights in the past, supported raising the age to buy such weapons from 18 to 21.
Why it matters: Florida Republicans are under intense pressure from their constituents, and leaders who have never advocated a gun control measure in their lives are changing their tunes.
What's happening:
Scott and the leaders of both legislative chambers said they'd take action to ban bump stocks.
Meanwhile, Republicans in the Florida legislature are moving ahead with a plan that would allow school staff to carry guns, an idea that has President Trump's support but not Scott's.
Marco Rubio, who also received an A+ rating from the NRA, staked out new gun control positions seemingly in real time during a CNN town hall with shooting survivors in Florida. The changes: he said he'd be open to age limits and mental health checks for gun purchasers, as well as limiting the sizes of magazine clips. He did not support an assault weapons ban.
Go deeper